Recent Food & Drink Articles
Tasty tidbits dedicated to tempting you.
Details

Category: Food & Drink
You hang up the phone, cheeks sore from smiling (apparently a smile can be conveyed through our voices), throat sore from so much optimism, and then the reality of the call hits–your in-laws are coming for a visit. Your mind instantly goes into list-making mode–groceries to buy, cracks and crannies to scrub clean, and then it goes blank. But before you stress about the impending visit, remind yourself that your in-laws love you, and that's why they're coming to stay (theoretically).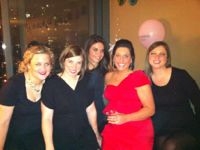 Details

Category: Food & Drink
Spring is wedding season, and whether you are tying the knot yourself or participating in the nuptials of a friend, learn bachelorette party etiquette from a bride-to-be who is days away from the big day.

Inviting guests to attend the bachelorette party is time tested, meaning it's a tradition, meaning, to Heather Watkowski, an e-mail invitation won't do. Send invitations to the best friends of the bride, her bridal party, her sisters, and sister-in-law(s) to-be, and depending on the setting, her mother and mother-in-law to-be.

"It's more appropriate to send actual invitations through snail mail because it makes it more personal and the bride likes to have those kind of keep sakes. I kept all of my invitations to different wedding events, and I'm going to put them in my wedding album," Heather says.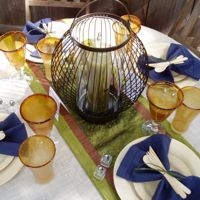 Details

Category: Food & Drink
Party planning has always been a hobby for Amy Ruis, but her hobby has grown into a career as owner of Art of the Table. But you don't have to be a pro, party planning is as easy as one two three.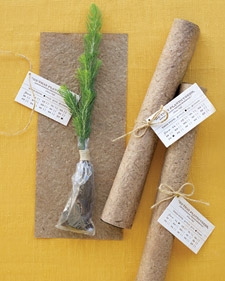 Details

Category: Food & Drink
April showers bring May flowers. The advent of spring has us ooing and ahhing over nature's beauty. Do something to preserve your leafy green view the next time you throw a party. Earth-friendly get togethers are easy on Mother Nature and your wallet. Use recycled products, borrow before renting, eliminate waste, and above all be resourceful in order to preserve resources for years to come.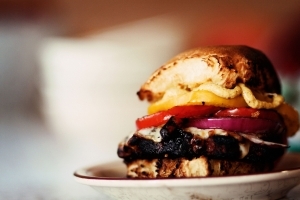 Details

Category: Food & Drink
Entertain your guests with comfort food that doesn't send them searching for their elastic-waist pants. Follow these delicious dinner recipes for flavor without the guilt: