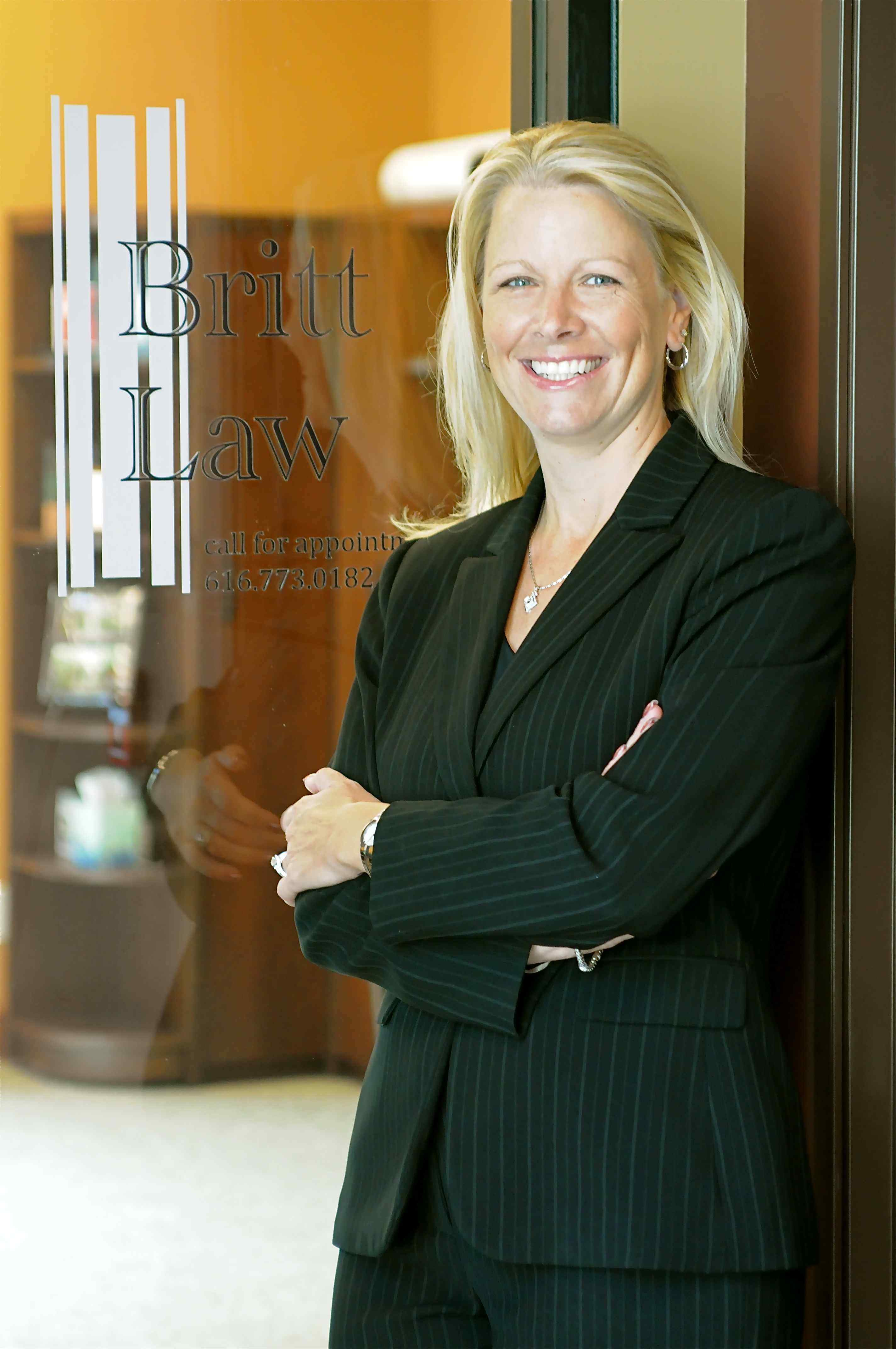 Kristin Britt bucks tradition and paves her own way with sheer will power. She never cowered away from adversity, and seems to thrive in situations that have pulled her in as many directions as there are days on the calendar.
Kristin grew up in Muskegon, moved to Grand Rapids, and landed in Rockford. At twenty-five, she was a mom going back to school at Grand Rapids Community College for her two-year associate's degree. But Kristin is always striving for more.
"I was working full time when I decided to keep going. I started my bachelors at Grand Valley, but they didn't have the kinds of night and weekend programs they have now," she says.
Kristin finished her bachelors degree through the University of Phoenix, and the marathon continued. A single mother, Kristin had set her sights on law school. She was accepted at Cooley Law School, but without a Grand Rapids campus, Kristin made the trip to Lansing daily for classes.
"All my friends thought I was a little loony, but when it's something you really want to do, it's not that it's not hard, because it is, but you don't hate it. I don't remember ever asking myself, why am I doing this? If it's important to you, if it's a goal you want to accomplish, you do it," she says. "I was raised to believe if you want to do it, you can do it. There's nothing to stop you except yourself."
Kristin finished law school in 2007 and studied for the bar in her free time which was sandwiched between working sixty to seventy hours a week as an independent sales representative, and keeping track of an active teenaged son, among other things. She managed, she says, with "an amazing calendar."
"The key was really to become a master scheduler, I had to be, otherwise, for something like studying, I'd think, I guess I don't have time do to that today," she says. "The thing I think for anybody is you have to know how you work best, what's your strength, then make it work for you."
Kristin has no regrets about her unconventional course of study that led to a complete career change at 37 years old. And she's not sorry that her law firm, Britt Law, is lower key than some of the major firms in the area.
"I see people in big firms making more money, but I'm doing what I do because I want to help people, that means more to me than anything," she says.
Kristin hopes her firm continues to reach those in need in West Michigan, and she promotes her work through her involvement with community organizations. She is involved with committees of the American Cancer Society, Inforum, the Grand Rapids Chamber of Commerce, the Athena Awards, and the Rockford Chamber of Commerce. Her involvement in the community gives her an outlet to reach her fellow West Michiganders in an effort to remain transparent and convey her genuine interest in making her home a better place.
"You can't just sit in an office and wait for people…" Kristin says. "You are your actions."
Written by: Erika Fifelski is the West Michigan Woman magazine editorial coordinator. She was born and raised in West Michigan, and after a brief stint on the sunrise side, she's home and loving it. Erika enjoys gardening, vacuuming, and discovering new ways to live sustainably and support local businesses. Photo provided by Kristin Britt.