I might be a little biased in thinking the West Side of Grand Rapids is the best, considering 834 has resided there for close to six years and has watched it burgeon into what it is today. If you ask residents and business owners, the West Side has always been special. There is a sense of pride that embodies all those who work and live here.
The West Side was first connected to downtown Grand Rapids via a footbridge in 1842. Lithuanian, Polish, German, Irish and Dutch immigrants soon populated the area. They established distinct business districts amidst tree-lined residential streets, many that are still in operation. Today, the area is welcoming a growing Latino population, adding to the neighborhood's diversity.
In addition to several neighborhoods, the West Side also includes three different business districts: West Leonard, Stockbridge and West Fulton. A map of the area can be found at The WestSide.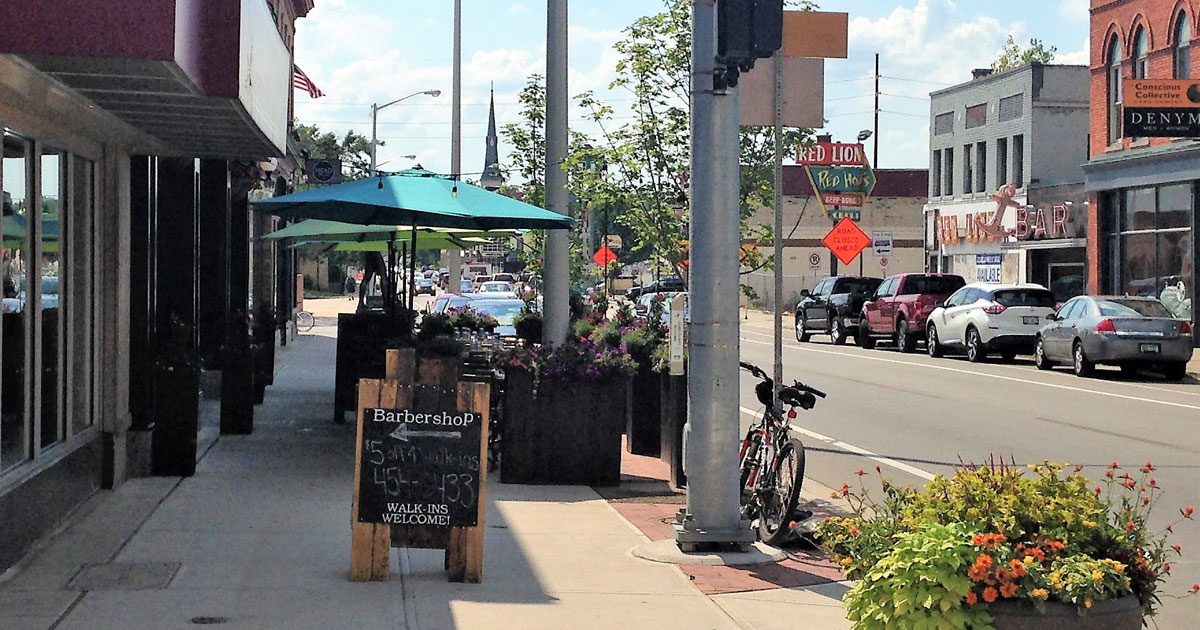 Westsiders are resilient, hardworking, protective, friendly, dedicated and committed to their neighbors and family. Perhaps that's why companies like Rockford Construction, OST and Adtegrity have relocated their businesses to the area.
Mitten Brewing, Long Road Distillers and New Holland Brewing have joined neighborhood staples—such as the Broadway Bar, Anchor Bar, The Holiday Bar, Maggie's Kitchen, Salavatore's and more—in establishing their businesses in the heart of the West Side and bringing jobs to the area.
Today, the area is frequently in the news regarding new businesses, retailers and residential developments. Just recently, the Bridge Street Market broke ground, with plans to open in fall 2018. It will be part of a mixed-use development at the corner of Bridge and Stocking streets that will also include market-rate apartments, an office building with WMCAT announced as a tenant, plus retail. The Inner City Christian Federation is also bringing an affordable-rate housing development to the same block, along with first-floor retail.
It is wonderful to see the broader community recognize what Westsiders have known all along: The West Side is the place to be. History, tradition and pride have made the West Side what it is today and will continue to shape it in the future.
Written by Kim Bode, Principal at 834 Design & Marketing.