Today I rolled up my sleeve and received the COVID-19 vaccine. As a physician, I welcome this medical development. I am eager to do whatever I can to help halt the scourge of this virus in our community. That tiny poke infused me with hope, gratitude and relief.
At the same time, I worry about others, especially people of color, who are hesitant to trust the science behind this vaccine—who are anchored by a general mistrust of medicine. And I grieve because I know where the root of that mistrust lies—in America's reprehensible history of unethical medical experimentation and exploitation in Black communities.
As health care providers and as a nation, we need to recognize this terrible past, when Black people were exploited for the benefit of white people. And we need to recognize the health care disparities that have resulted over the years from continued biases, racism, mistreatment and neglect.
This history haunts us and is a serious threat to our ability to achieve true health equity. However, we all must also look at what has changed, so we can draw on current information to make informed decisions about our medical care.
It is with deep sincerity that I take this moment to connect with our communities of color, my family, my friends, my neighbors and anyone else who is willing, to please consider this perspective. Because of the past exploitation of research subjects, here and abroad, there are now extreme standards that have to be met in order for medical research to occur.
There are Institutional Review Boards that review research plans from an ethical standpoint to ensure study designs are on the up and up and research subjects are protected. Medical research participation must be voluntary, and details of research much be explained in lay terms, so risks and benefits can be clearly understood.
Participation is never forced. Participation in research is a choice. And before a participant agrees to join a research study, the informed consent process is in place to make sure they are well informed before they say "yes."
Medical advances happen through experimentation. Even after a treatment becomes available to the broader general population, it continues to be observed. By this stage, standards in safety and effectiveness have been met. The only way to find rare side effects is to increase the number of people receiving the treatment.
It's a solid process that works.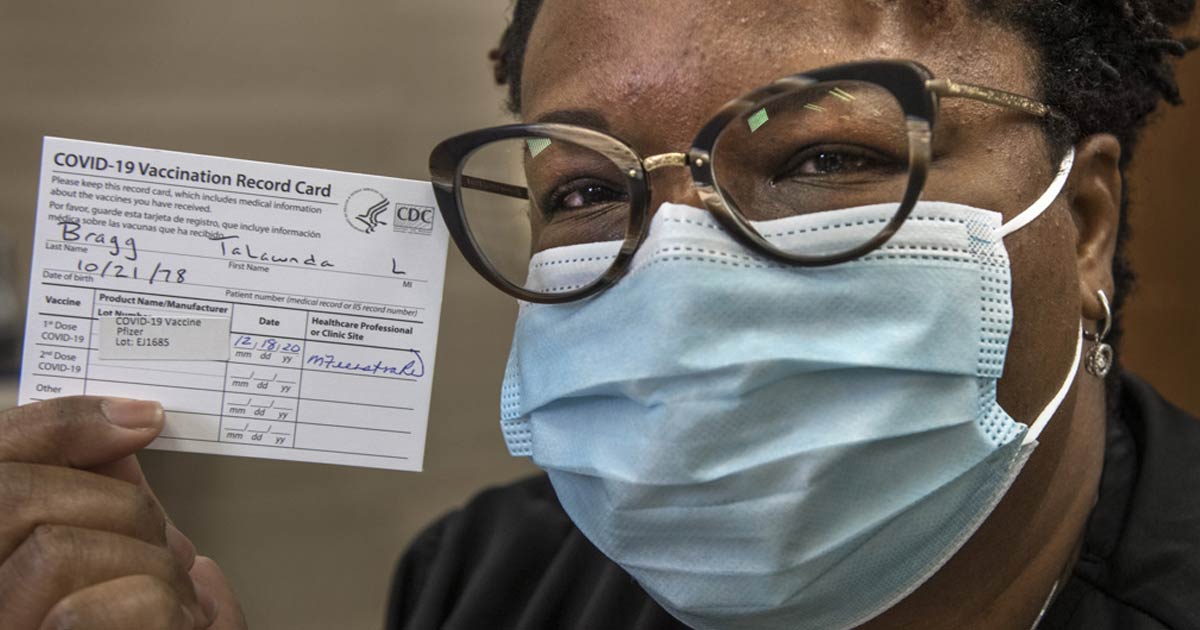 The true crime of medical exploitation was that Black people were used in experiments but were not recipients of the medical advances. Now, many are so concerned about "being experimented on" that they will miss out on what might be one of the most significant medical advances of the decade ... possibly of the century!
Here in West Michigan, the medical community is actually practicing their best attempts at inclusivity. Spectrum Health recognizes racism as a public health crisis and has pledged to act. Ensuring equity in vaccine availability and distribution for all people is action.
Recognizing that communities of color have been hit the hardest, with more sickness and death from COVID-19, it is the ethical and just thing to include these communities in the benefits of this hopeful lifesaving treatment.
Best believe the wealthy, privileged, educated and white majority (especially those well-informed by their doctor friends) will be rushing to get this vaccine when it becomes more widely available. And again, as people of color, our history haunts us, and I fear we will be left behind again.
As with anything, you have a choice. But base your decision on whether to be vaccinated on science and knowledge, not on ghosts and fear. Take advantage of the education that is so abundantly available. If you have questions, ask!
Before I agreed to get the Pfizer COVID-19 vaccine today, I read the study. I consulted with experts that I know personally, both medical doctors and scientists. I trust the safety and efficacy of the data for myself. I know people who have died from COVID-19—family, friends, religious leaders. I know people who are still suffering from long-term effects of severe COVID-19 illness, even six months later. I know of stories of people being re-infected with COVID-19 a second time. Anything that I can do to prevent this from being my story or the story of another one I love, I will do it.
The only way to move forward from this terrible pandemic is to have as many people that can be vaccinated.
The truth is the vaccine won't likely be available to the general public for several months, likely the spring. That's several more months of observational data that will be available. Use this time to follow the data, to read, to educate yourselves and to overcome the boogie man if our history is haunting you.
Education triumphs over fear.
Knowledge is power.
Don't get left behind.
Written by TaLawnda Bragg, MD, for Spectrum Health HealthBeat Blog.
This article was republished with permission and originally appeared at Spectrum Health HealthBeat Blog.
Photos courtesy of Chris Clark/Spectrum Health.