Join us on February 20th for networking and a panel discussion about the power of influencer marketing.
Meet influencers from various niches who have built a personal brand and a career for themselves doing what they are most passionate about. They have established trust and loyalty with their audiences, resulting in an effective way to sell a product without sounding "salesy".
Online ticket sales are now closed. Tickets may be purchased at the door!
Your ticket includes light appetizers and wine/beer.
Why you should attend:
Do you have a passion for sharing knowledge and/or a dream of being an entrepreneur?
Are you a business owner looking to boost brand loyalty and customer engagement?
Do you want a behind-the-scenes look into the lives of social influencers?
Leveraging social media influencers can help you meet you marketing goals in a more engaging way and their highly personalized content will get you ahead of your competition. Attend this event to learn why you should be working with influencers or how you could become one yourself.
---
Details
Date: Wednesday, February 20, 2019
Location: Thousand Oaks Golf Club
Agenda
5:00 p.m. Event & Networking Begins
6:00 p.m. Panel Discussion
7:00 p.m. Networking Resumes
7:30 p.m. Event Concludes
---
Panelists
After almost a decade in North Carolina as her husband, Jose, served his country and she studied interior design, Liz Marie Galvan is happy to be back in the Mitten State, where the couple is working on their fixer-upper farmhouse and discovering farm life. Liz Marie co-owns The Found Cottage boutique, filled with vintage finds and home décor. Liz Marie Blog documents stories of DIY, design, the farm and the couple's struggles with infertility.
Content creator and consultant Kherington McFarland, aka Currently Kherington, is a born-and-raised Michigan girl with a solar-powered Florida heart. Her blog focuses on her lifestyle story, featuring all things blogging, business, Mom life and style. This classic-with-a-twist West Michigan Woman knows confidence is key, no matter what you wear. When it comes to her day-to-day, busy is an understatement—but like she says, "Mommin' ain't easy. Might as well do it in style!"
Katie Moser is forever trying to edit her Beauty + Fashion + Lifestyle needs to only things she really loves. She ultimately started What Kate Finds because she loves talking to people: She enjoys hearing how or why they started following, what product she's recommended that they love, and what they love and recommend. Through her recent Month of Kindness, followers reinforced her belief that social media is completely what you make of it.
Nicole Gregory has been an entrepreneur for 20-plus years—before social media was a thing. When she launched her latest business, she used a broad range of social media influencers to get the word out that The Urban You Beauty Bar was here to empower women to find the real YOU, under all those layers and facades. Urban You was born with all women in mind and strives to create a great client experience through its beauty artisans, the newest beauty trends, technology and affordable pricing.
"Doin' what I love!" For Hannah Meloche, that means Travel, Lifestyle, Fashion and whatever she feels like! While school, studying and being a student are her priority, she's obsessed with creating videos every week on Meloche Monday. She's always loved being on camera and, when she was younger, dressing up with friends and taking photos on her mother's cellphone. Then, she realized that phone could shoot videos—and that changed everything.
---
Thank you to our sponsors!

Presenting sponsor: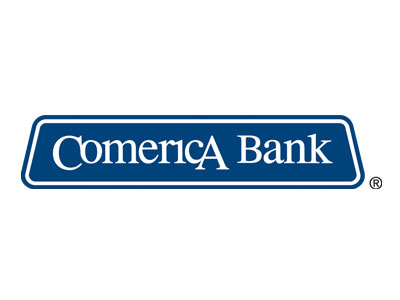 Host Table sponsors: