Michigan's rainy spring season is fast approaching—and for many, it means grabbing the same rubber boots and swish-material raincoats. But it's 2020!
It's time to stop letting the weather hinder personal style. Let's get creative this spring and find pieces that let us shine bright, despite the downpour.
CLASSIC WITH A TWIST
I've had my eye on this trench coat by Tamara Malas for a few weeks now. It's a collaboration with plus-sized fashion and lifestyle blogger Kelly Augustine. This version of a trench has a subtle but fun twist—the clear vinyl details and contrast stitching immediately caught my eye. It's got a relaxed, longline silhouette, giving plenty of room for layering underneath.
If the Tamara Malas trench coat doesn't work for you, here's another style I've been eyeballing. This double layer trench by Top Shop has an edgy twist, with faux-leather details and contrast color trim working together for a unique transitional layer.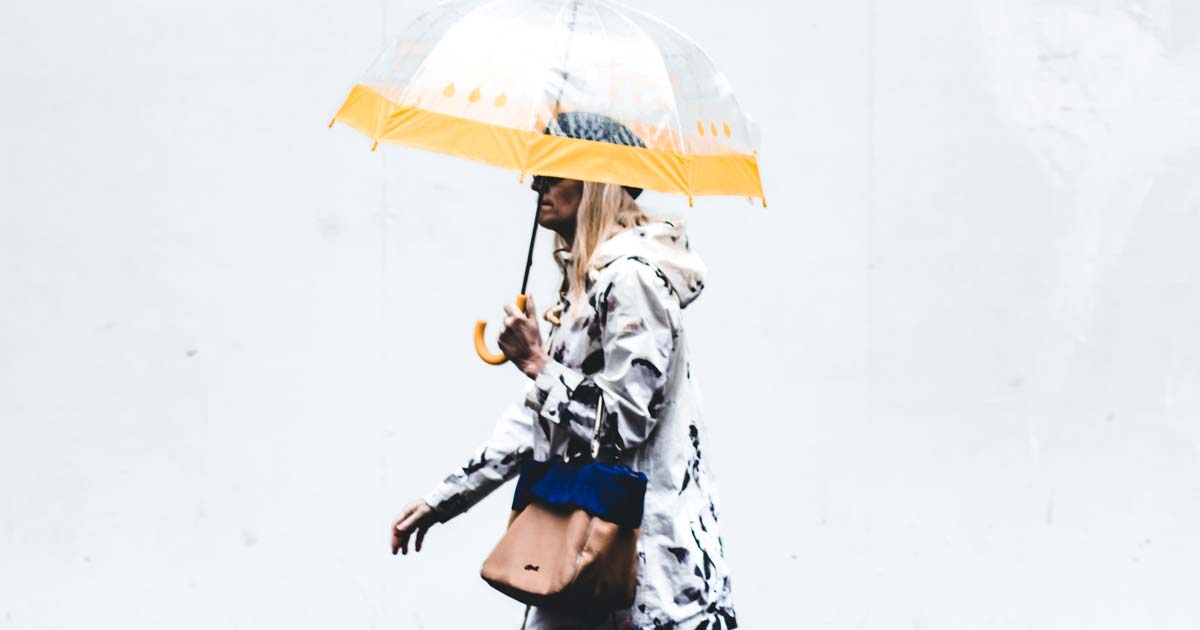 PATTERNS EVERYWHERE
Ready to take it up a notch? Because if the classic, khaki-colored trench feels like a safe bet, it might be time to tread into patterned territory. This means using your coat as not just a piece of outerwear, but as a focal point to your outfit.
This plaid trench coat from H&M is nothing short of a bold statement: oversized and double-breasted, with notched lapels and shoulder tabs with tortoiseshell buttons. It screams springtime, but without being too hard to style. The same kind of "flame red" in the plaid pattern on this coat was seen on myriad runways during New York Fashion Week, so get ready to see more clothing items and accessories come out in a similar shade. The runways have spoken.
GO BRIGHT
Neon colors were the trendiest thing of 2019 and that's carried over into 2020. If you're in the market for a yellow raincoat, why not go bright? This safety yellow Moseback raincoat by Stutterheim is just what you need. It's got a classic raincoat cut, yet the color is mesmerizing. It might seem intimidating at first, but it's the right amount of sunshine on any grey day.
DANCING IN THE RAIN
Another super trendy look going into spring 2020 is clear clothing and accessories. Whether it be a clear PVC skirt, bag or even sunglasses—it's taken over. I love this take on the trend with this Sheer Joy Clear PVC Raincoat by AVEC LES FILLES. It's clear plastic without looking like ... Tupperware. I love that the raincoat looks slightly frosted and has white stitching.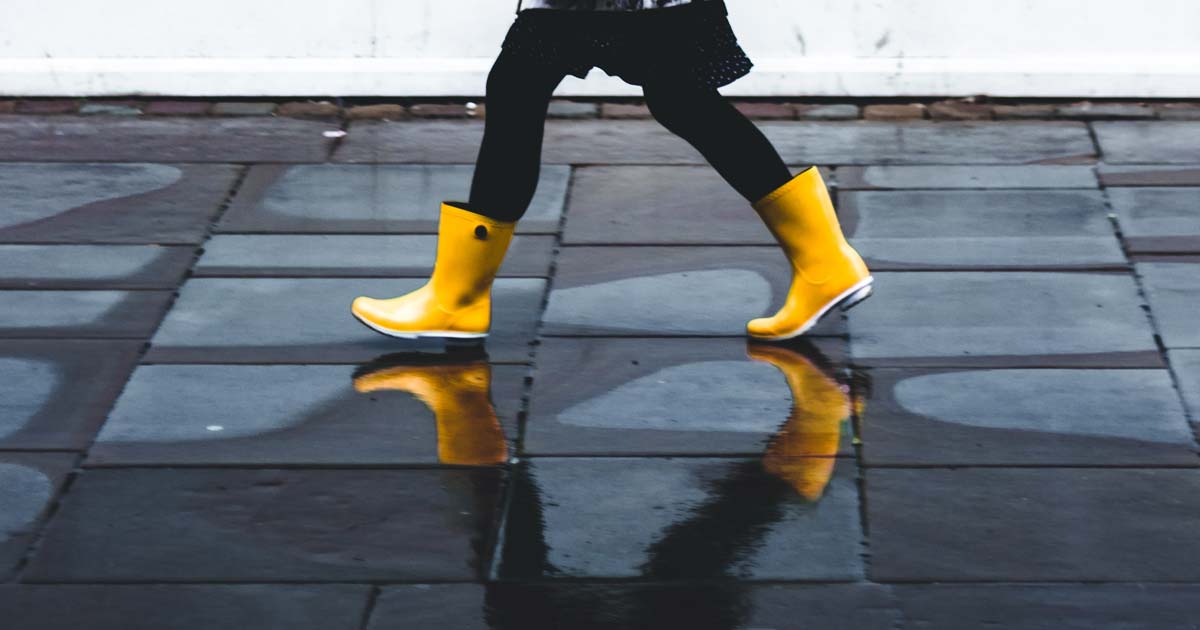 BOOTS, BOOTS, BOOTS
Each year, I find myself on the hunt for a pair of rainboots that aren't just a bulky pair of rubber foot holders—I'm looking for style! This pair of moto-style rainboots by rag and bone are fashionable and functional. They aren't cut too high and feature metallic details and a red lining.
If the moto-style rainboot is a little too edgy for your style, I also enjoy this simpler platform rainboot. These look like a regular pair of booties and not necessarily rainboots.
UMBRELLAS UP!
We all likely have a plain black umbrella, but how boring? I'm not one to personally stray away from black, but I think changing up the look of your umbrella can add a little extra spice to your rainy-day look. This vintage-style black and tan pagoda umbrella by Unique Vintage is striking, with old-world charm. I love the crook handle and the tiny polka dots. Vintage clothing and styles have definitely made a comeback this spring as well.
If you're looking to upgrade your clear bubble umbrella, check out this floral print version from Target. It's affordable and adorable! Florals always see a resurgence each spring season; whether they be bright or muted is always up to you.
April Simone Stevens is a Grand Rapids-based lifestyle blogger. Along with writing, she enjoys photography, reading and graphic design. When not working, April Simone spends much of her time exploring the city's various breweries and restaurants—and visiting Grand Rapids Art Museum as often as possible. Keep up with her adventures and reflections on Instagram: @april.simoneee