Have you ever consigned your clothing? If not, now's the time!
Consignment is a great—and sustainable—way to make money from your gently used clothes. It feels good knowing someone else can love one of the items that you have moved on from.
Keep in mind that consignment stores are looking for great items! Their role: Sell the items you've moved on from. Their goal: Create an environment where it's exciting for customers to shop and find great deals—where they can find gently used, less expensive, relevant items at a level above a thrift store.
Where should you start? Your closet, of course!
FUN TIPS TO HELP YOU GET STARTED
Start by clarifying your personal style. This will help you edit the pieces that no longer fit your lifestyle and make the process a little less overwhelming.
Edit, edit, edit! If something doesn't fit right or you never wear it, get rid of it. Those items take up closet space, meaning you have to shuffle through them to find a piece you love to wear.
Edit your wardrobe twice a year: spring and fall. Review your wardrobe at the beginning of the season—the best time to take items to consignment. What do you not love? What doesn't fit right?
MAKE YOUR EXPERIENCE LITTLE EASIER
Prep
Be sure items are clean and in good condition.
Review the consignment store website for rules and guidelines. Some want items hanging, some are fine with them in a bag, some only take items at certain times of the day or days of the week.
Brands and the identity of each store is important to them. Before you go, check the consignment store website to see what brands they may not take.
Sell
Most consignment stores want items that are two years old or less. When you have a great older item that still looks relevant, offer it and let the store make the final yes or no decision.
Consignment stores take in-season items only. In most cases, they lack room for off-season items. If you have an item that might transcend seasons, let the store take a look. They may take it, tell you to bring it back next season, or not want it at all.
Each store is different. Review your items and decide which will sell where. Don't assume if one store won't take some items, another one won't either.
Sell your accessories! Stores are always looking for great jewelry and handbags. Shoes, while an option, can be trickier for the consignment stores to sell; make sure they are in excellent condition overall.
Don't be offended if the store does not take an item. They receive many options and have to be picky, so they put their best foot forward and align to their vision for their store and clientele. They know what sells best. Most of the time, it is not a reflection of the items you're selling.
Shop
When dropping your items off at the consignment stores, shop! You might find some great treasures to round out what's already in your closet.
Most places offer cash once they sell the item. You can also use what you sell for a store credit, which usually offers more money for you.
Donate
When you drop off your items, the consignment store will ask you if you'd like the items back don't sell or if you'd like them donated. Most places will give you tax write-off info when you choose donation.
Once you've tried to take your items to a couple of stores, donate the rest. Be sure to get a tax write-off from your location of choice.
Another option: Donate gently used, newer business attire to help those in need of getting a fresh start. Women's Resource Center is a great place for this.
WHAT NOW?
You've edited your closet. You've taken your items to consignment. You're feeling good!
How do you maintain it? Here's one of my absolute favorite tips to avoid ending up with things you don't want in your closet—or items with tags on them after a year. (It happens to all of us!)
 When you buy something new, don't put it in your closet. Hang it on your closet door or a visible hook. When you put it directly in your closet, it's much easier to forget and end up past the return date. When you leave it out, it forces you to make the decision to wear it or return it, saving you money in the long run. And you're building a closet you love!
FAVORITE AREA CONSIGNMENT STORES
Each of these consignment stores has its own vibe and unique shopping experience. This list can help you choose which store is right for you—for selling or shopping!
AUDREY LANE
Differentiator: Carries women's, kid's, and men's.
Other Wins: Spacious and easy to shop. Clean and organized. Carries better brands.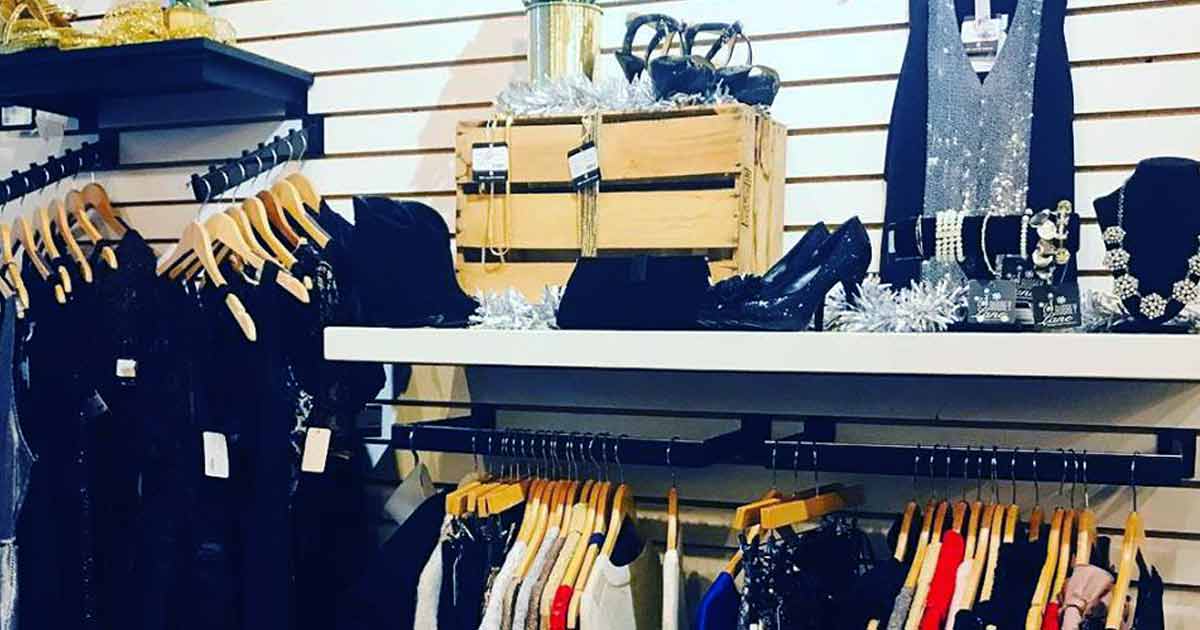 Photo courtesy of Audrey Lane.

GILD THE LILY
Differentiator: It's a huge space. The store caters to S – 3X and carries men's clothing.
Other Wins: Lot of product to choose from. Some racks are organized by brand, so it's easy to find the better ones. The staff is so friendly!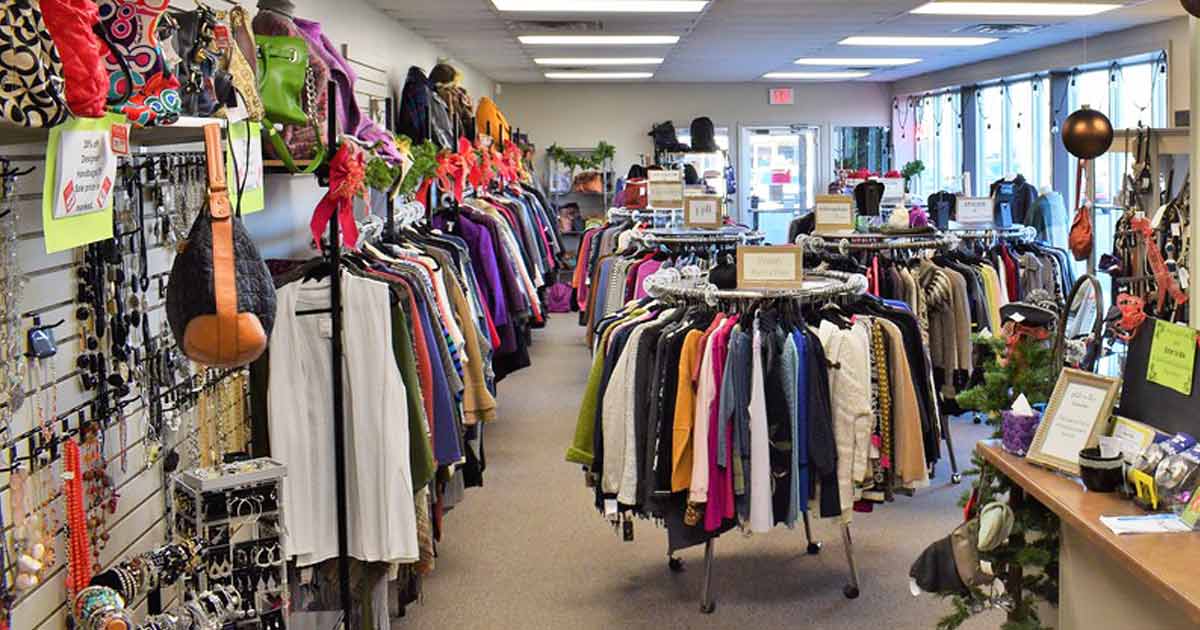 Photo courtesy of Gild the Lily.

GEORGIE'S CONSIGNMENT CLOTHING
Differentiator: There's an entire room dedicated to designer labels. The store offers a 50 percent consignment price for you. (Most are 40 percent!)
Other Wins: The store carries S – 3X and has built a large active section! It's family-owned and -operated ... and you can always find Georgie and her sister there to assist you!
Photo courtesy of Georgie's Consignment Clothing.

ROCK PAPER SCISSORS
Differentiator: Well organized and clean. The salespeople are so friendly and nice!
Other Wins: Focused on mall labels and easy to shop.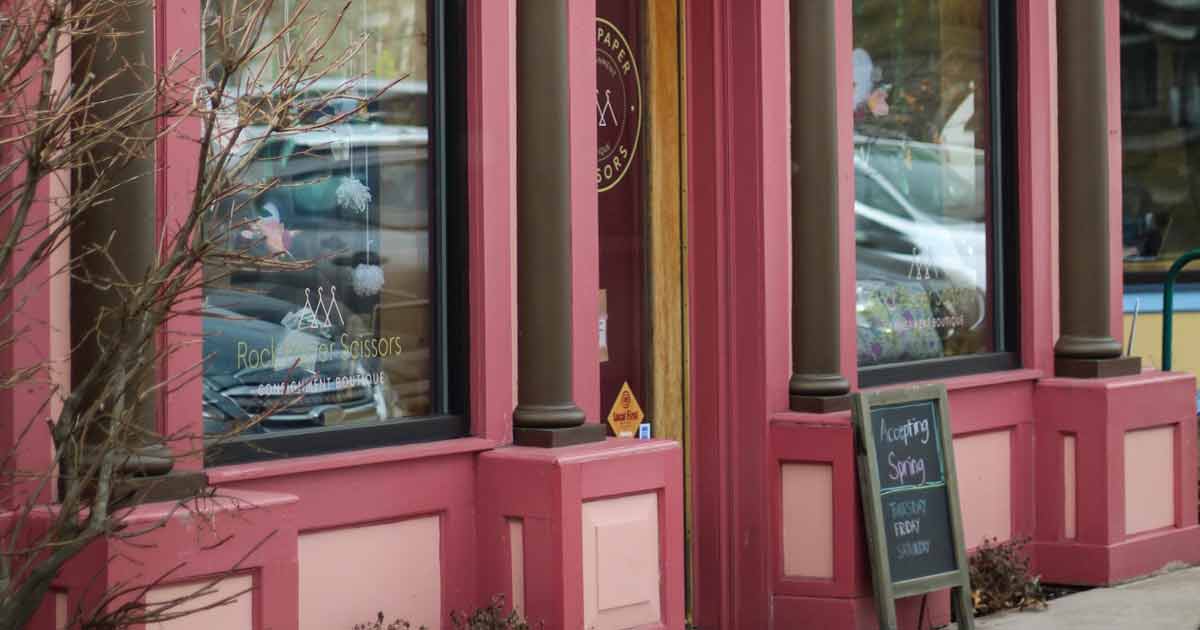 Photo courtesy of Rock Paper Scissors
ROSA'S CLOSET
Differentiator: Carries a large selection of special occasion dresses.
Other Wins: Nice assortment of accessories. Organized well. Sells better brands.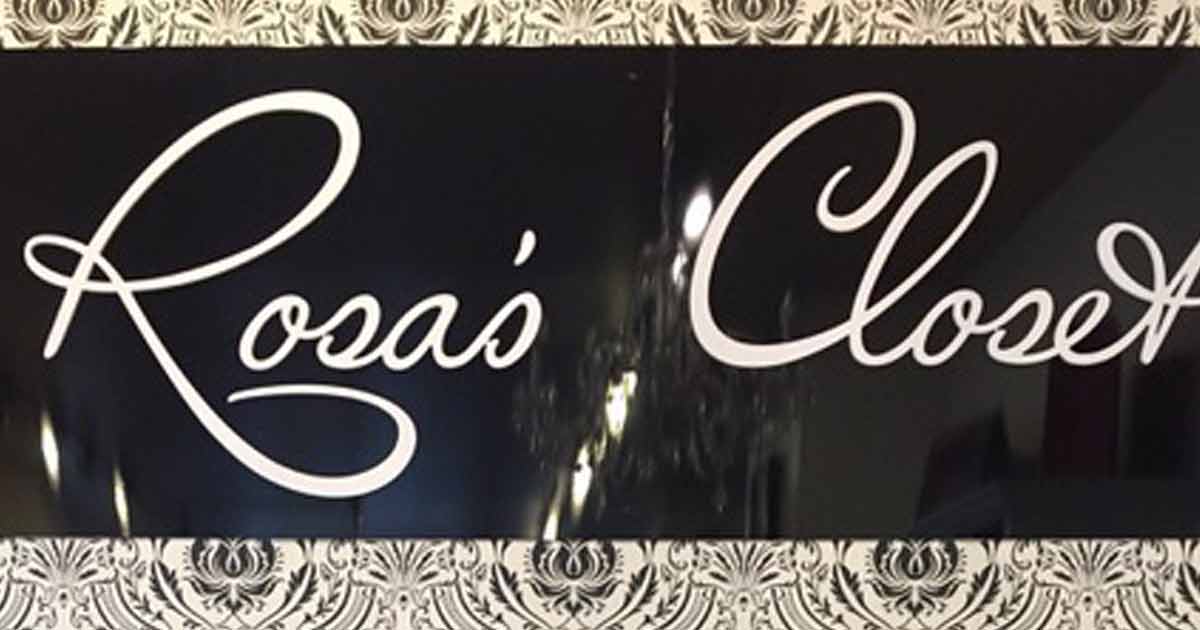 Photo courtesy of Rosa's Closet.

STYLE ENCORE / PLATO'S CLOSET
Differentiator: Pays for items when you drop them off, rather than when the items sell—which most consignment stores do. Will take brands other stores may not take.
Other Wins: Well organized with lots to choose from. Style Encore is Women's-focused and carries S – 3X. Plato's Closet is Juniors-focused.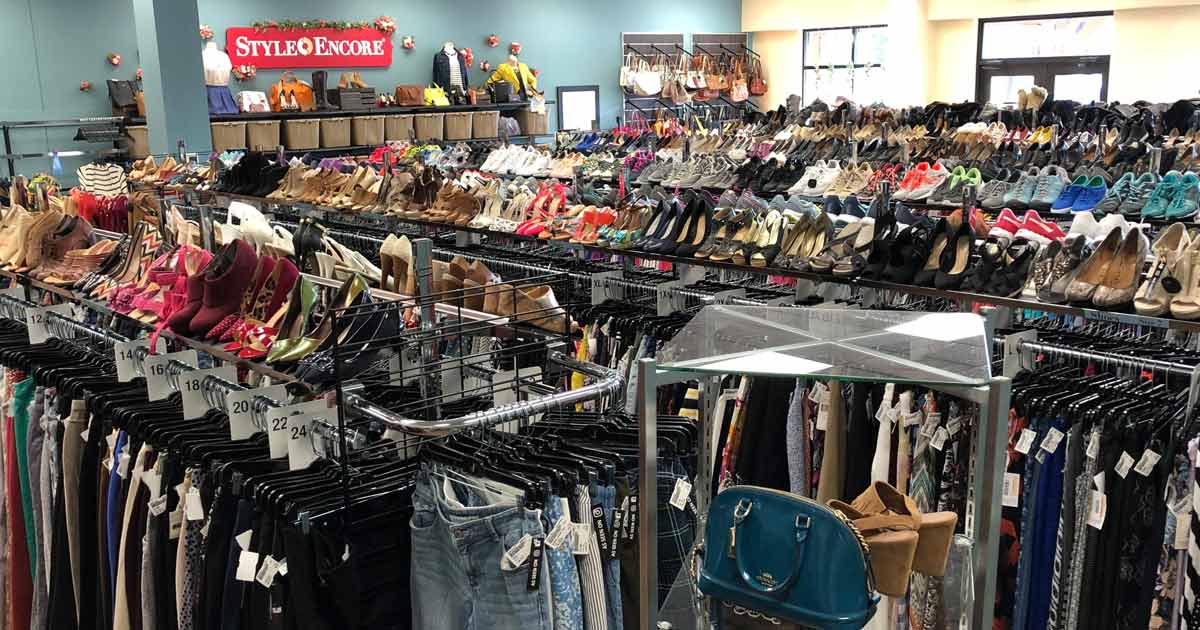 Photo courtesy of Style Encore.

URBAN EXCHANGE
Differentiator: Store is organized by color, not size, though L and XL have call-out tags on the hangers. It's like a fun treasure hunt!
Other Wins: Product focus is the unique and fashionable. Trendy brands. And it's always a treat to see Stephanie and her adorable dogs!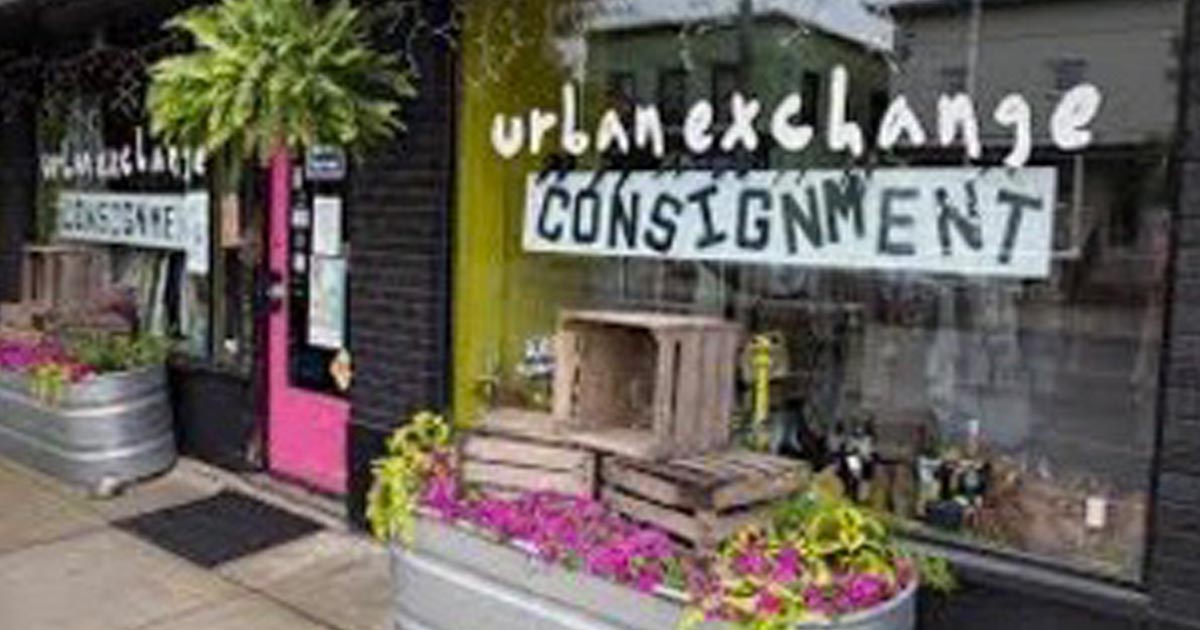 Photo courtesy of Urban Exchange.
p.s. I'm always a fan of supporting local first, but online is also an option for selling your clothes. You could try Real Real, Poshmark and Thread Up, to name a few.
Michelle Krick is a fashion expert, wardrobe stylist and personal shopper serving West Michigan.
Main photo courtesy of Urban Exchange.