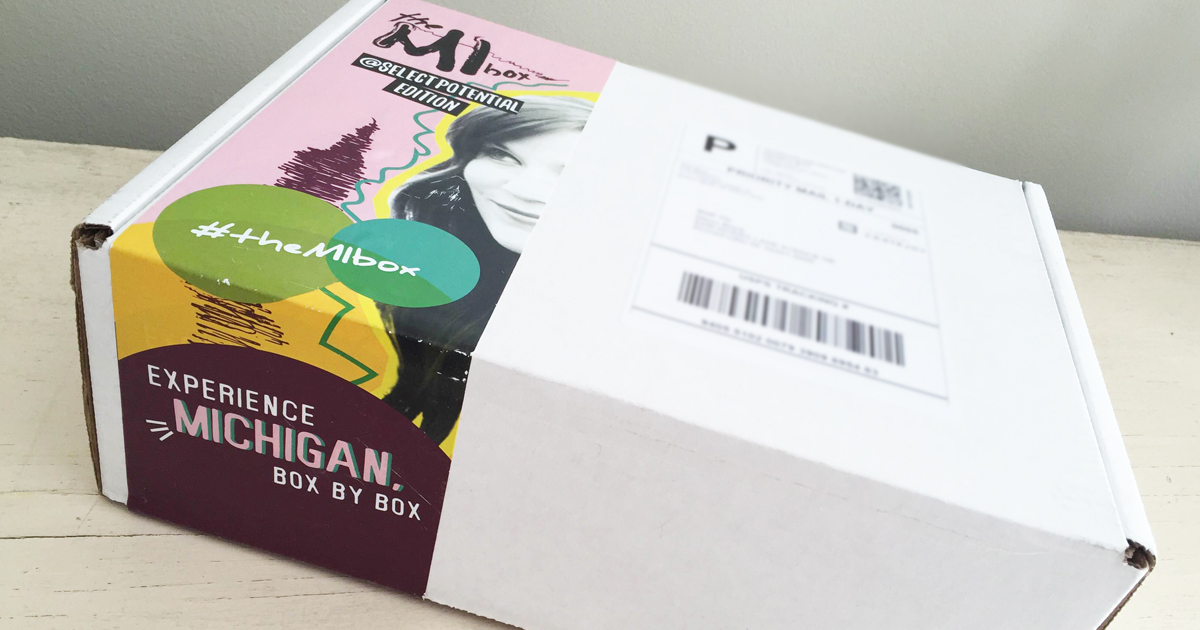 Imagine lifestyle lessons from the inside set. It's here in TheMIbox subscription service, where you experience Michigan box by box.
My @selectpotential edition features wonderfully curated items from fashion blogger and Michigan adventurer Tieka Ellis. The unwrapping was like a lifestyle love letter, with an undeniable style fingerprint. There's a handy information card of contents, as well as a keyring binder talking about items (expect about six), the makers and their stories.
1. A hand-lettered notepad containing recyclable, compostable and eco-friendly components. It's feminine, completely practical and from Paper & Honey. It's a major score.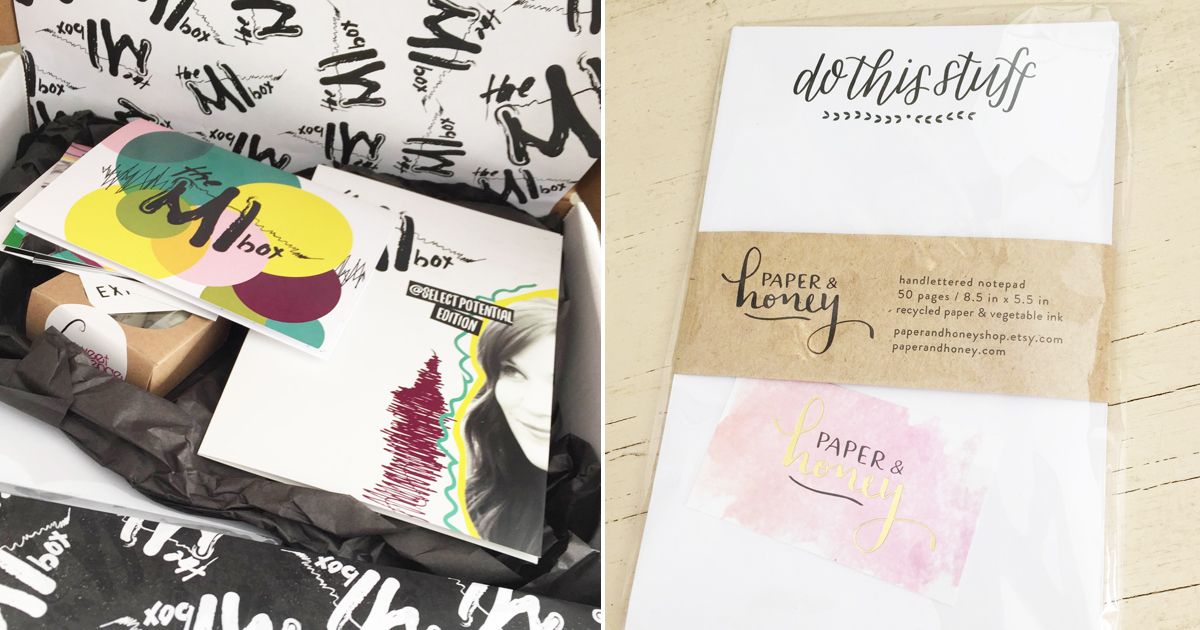 The packaging and presentation couldn't have been more hip and exciting. The unveiling was a trip. I felt like someone had decided I was queen for a day and gifted me with fashion happiness. • This stylish scratchpad (1) has found its forever home on my desk.

2. The Bad Vibe Shield mug from Sweaty Wisdom. Fun fact: Phrases are born while in the throes of challenging yoga poses. This mug's positivity and protection is most needed.
3. The "Get Off Your Ass" planner from Ninj & Ninj. I'm starting to feel freaked out, as this is exactly the sort of thing I'd buy for myself. It comes with stickers, too. I'm a sucker for paper products.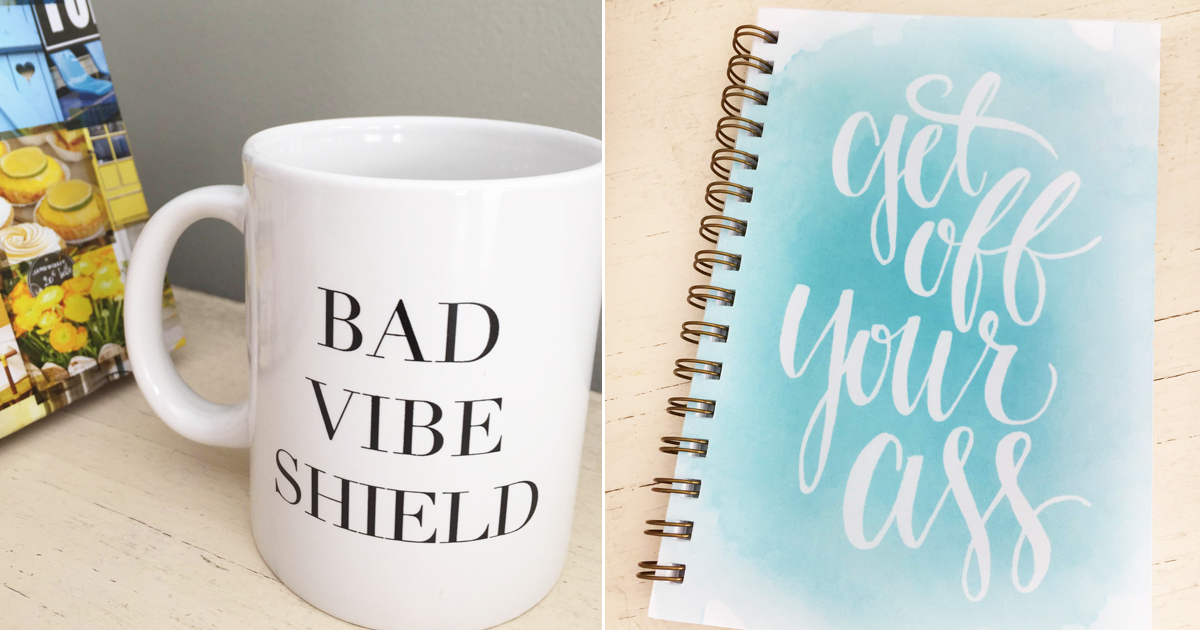 (2) Coincidentally, I have a mug collection. I'm thrilled to add to it. • Log your time in this fun and functional planner (3) with a bit of sass (which is a good thing).

4. This could make me weep. It's a fold-over waxed canvas clutch with the most adorable of prints from Burst Into Bloom. It was the hero item of the lot. Seriously though, I can't wait to use this.
5. The indulgent White Chocolate Nutella Truffles from Sweet Revenge Patisserie were an unexpected hit featuring a balance of nutty and sweet notes. Side effects are that I need more.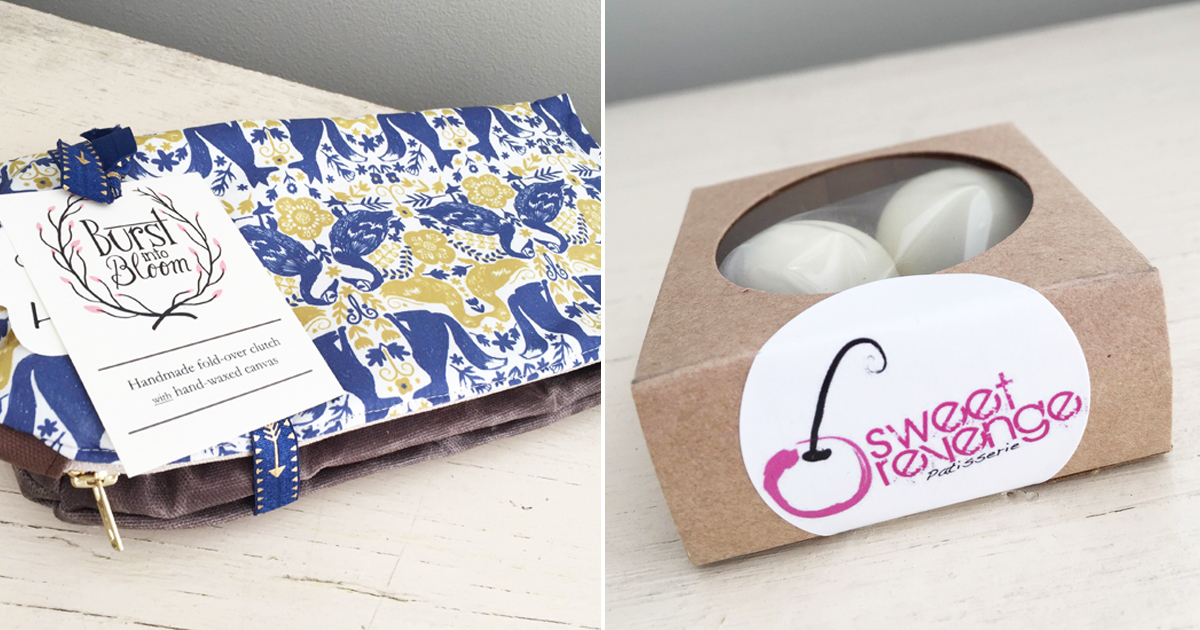 Welcome to life under my arm little clutch purse (4). • These guys (5) are sweet tooth approved.

6. The quirky geometric wood-cut key chain from Otis Designs is the perfect union of modern and natural materials and is a fun size. Goodbye old key chain; nothing personal ...
7. Proper Soda Company Hibiscus Soda. I believe them when they say this mixes well with your favorite spirit or a sparkling dry white wine. It tastes floral and fruity, and I see repeat purchases in the future.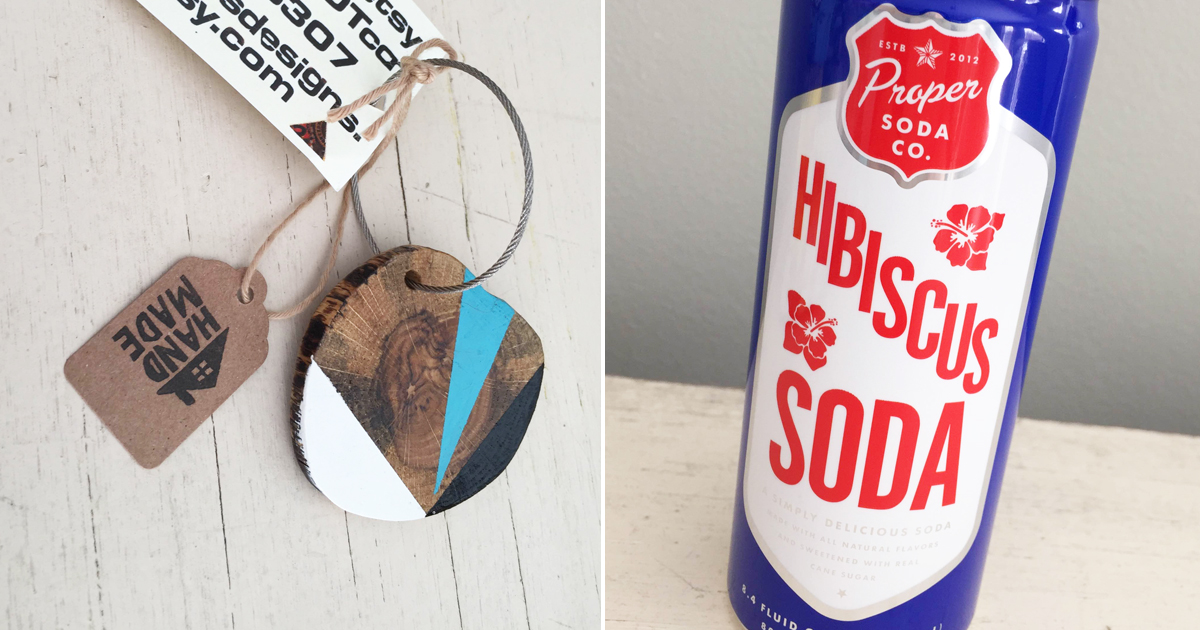 I dig natural elements. This novelty item (6) speaks to me. • How much does this cute soda can (7) want to be a vase? Just add flowers.

The verdict? I'm over the moon with my loot—and heck, if there is something I'm not digging, these items make great gifts. Find out more at www.theMIbox.com.
Written by Missy Black, a footwear fanatic, style child and contributing writer for West Michigan Woman magazine.