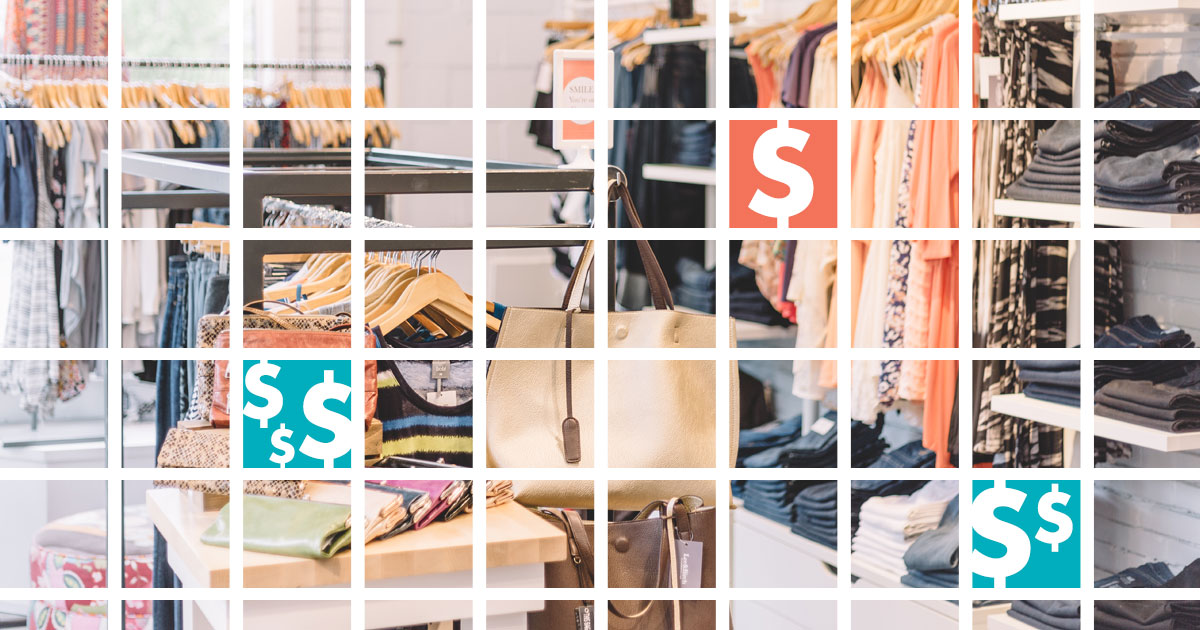 With summer right around the corner, shopping means more than filling your closet. During the summer months, shopping becomes an adventure to be shared with friends, a therapeutic way to treat yourself, or a relaxing walk from shop to shop, experiencing the world through vibrant colors and various fabrics.
Despite the infinite pleasures of shopping (for most), a limited budget can often take away from the adventure. Forgetting to check the price tag before falling in love is an all-too-common heartbreak. Fear not! West Michigan's flourishing fashion scene has sprung an assortment of boutiques to fit a variety of budgets. Whether you're with limited funds or seeking haute couture, there's now something for everyone on this side of the Mitten.
The first place that comes to mind might be your favorite "little bit of everything" store in the mall or obvious boutique similar to chain stores. Think again! The one-of-a-kind boutiques trend is taking the country by storm, and West Michigan is a willing participant—offering an abundance of new places to explore. Boutiques for every style have sprouted up, with a variety of pieces waiting to join ranks among the summery dresses and open-toed heels in your closet.
Not sure how to navigate the shopping scene outside of your nearest mall? We've got a few local destinations you need to check out.
Leigh's
1942 Breton Rd. SE, Grand Rapids 49506
Price Range: $$$
With styles inspired by New York, Leigh's offers everything a West Michigan woman could want—East Coast classic staples combined with lakeshore-inspired tones and accessories. From clothing to accessories and handbags, Leigh's has everything you need to transform your closet from winter shabby to summer chic. The boutique has a packed calendar, so you can expect to see Leigh's scattered across West Michigan or offering fun events at the shop. With seasonally changing featured trends, Leigh's will keep your style up to date.
Down To Earth
105 Washington Ave, Grand Haven 49417
Price Range: $$
Down To Earth offers an eclectic and unique collection of accessories, clothing, and home decor. Located in the heart of downtown Grand Haven, Down to Earth epitomizes the quirky side of West Michigan. With special offers for frequent shoppers, an investment in the community, and the opportunity for after-hours shopping parties, Down To Earth exceeds expectations of a personalized shopping experience.
Lee & Birch
759 Wealthy Street SE, Grand Rapids, MI 49503
Price Range: $$$
With one location in Grand Rapids and a second location in Grand Haven, Lee & Birch is perfect to stop by after a stressful day of work or on your way to relax at the beach. Lee & Birch offers upscale designs for the modern West Michigan woman who loves to blend her style with timeless designs. Offering an assortment of apparel and accessories, Lee & Birch carries premium brands such as Bobi, Hudson, Paige Denim, Weston, and more.
Gina's Boutique
40 Monroe Center St NW #104, Grand Rapids 49503
Price Range: $$
Gina's Boutique offers a more contemporary side to style. Located in downtown Grand Rapids' MoDiv, Gina's Boutique brings a West Coast perspective to the style of the lakeside. For the fashionistas without the extra time to sift through racks, the boutique offers a sip 'n' shop experience during which the latest fashions will be brought to your home or work to make shopping even more relaxing (and convenient). The boutique also offers free delivery within fifteen miles of the shop, ensuring nothing will stop you from looking chic from head to toe.
Sparrow
255 Seminole Road #103, Muskegon 49444
Price Range: $ - $$
Located in Muskegon, Sparrow shows you don't need to be in the heart of Grand Rapids to have access to chic modern styles. With a range of unique and diverse styles at moderate prices, Sparrow makes upscale designs attainable without breaking the bank. The retail store prides itself on carrying versatile pieces that ease the struggles of finding fashionable clothes that work for a weekend trip to the market and the workplace. In addition to carrying trendy clothes, Sparrow makes an effort to invest in Michigan by striving to carry products made in Michigan and by independent designers.
Shop local. Shop happy. Shop chic.
Written by Kim Bode, Principal of 834 Design, an award-winning Communication Strategy, Event Planning, Social Media, Media Relations and Design firm in Grand Rapids, Michigan. It was borne from Kim's passion for communications and over a decade of experience in strategic planning, marketing communications, public relations, event planning, and community outreach. A graduate of Grand Valley State University, she received her degree in communications. Kim currently resides in the Grand Rapids community with her husband, Josh, and her four rescue dogs, Bentley, Murphy, Apollo, and Jimmy.
Photo courtesy of Leigh Ann Cobb.