Jamie Frank and her husband, Christian, who you may recognize as a former FOX 17 news anchor, have called the River House Condominiums home for the past 12 years.
Along with their skateboarding English bulldog, Hank, they enjoy a stunning view of the Grand River and all that downtown Grand Rapids has to offer.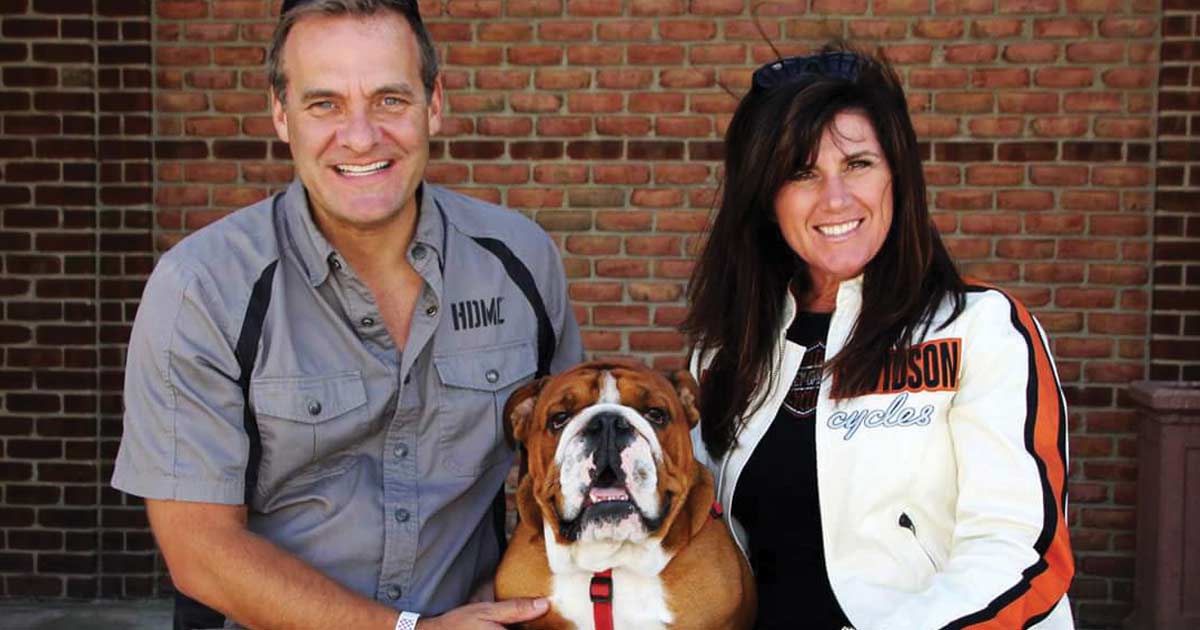 Choosing to make the move downtown was an easy one, according to Jamie.
"We wanted to move into the center of the action and live in the busy heart of the city."
While downtown living presents its own set of challenges, such a lack of certain resources—including grocery stores, until recently—downtown living presents plenty of perks, as well: increased walkability that allows more opportunity to explore, big-city nightlife and the safety of a tight-knit community.
"Our suburban friends always know our home is the gathering spot before and after downtown events or a night on the town.
"Entertaining guests is now a way of life. You've got to be a people person!"
When it came to styling their apartment, the Franks wanted to convey a look that was modern, but not trendy; a chic level of sophistication, but still livable.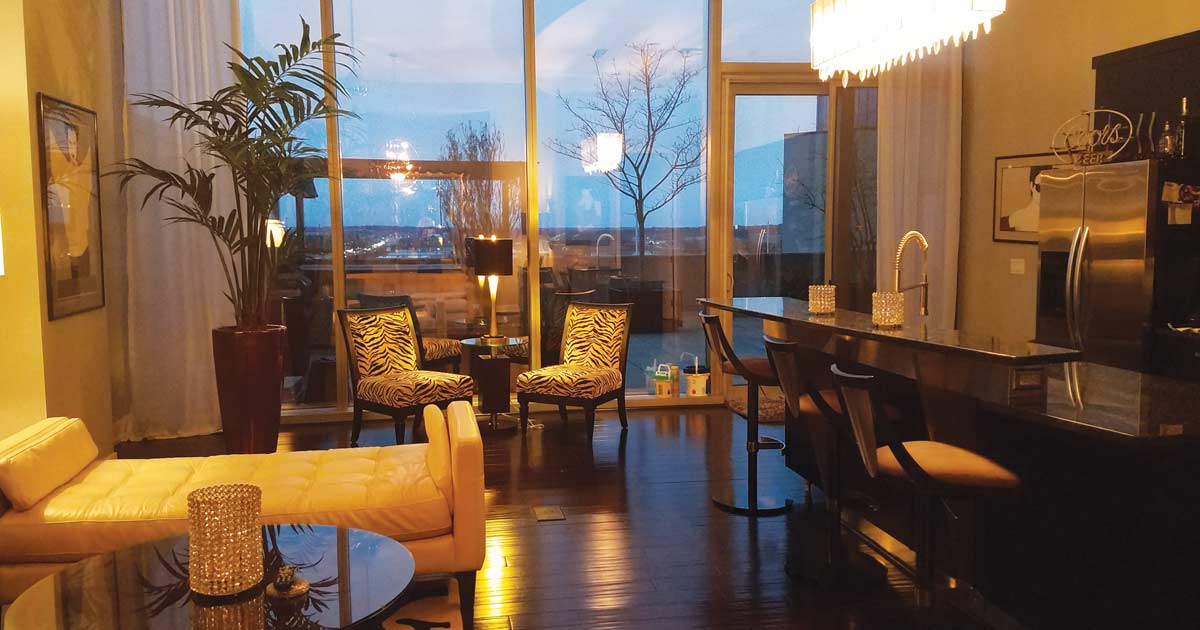 "Including Herman Miller and other local brands was a must for us," Jamie notes.
While 14-foot ceilings, large windows and various specialty lighting throughout the Franks' home present a vibe both warm and elegant, Jamie notes it's their 1,000-square-foot private patio that really embodies the luxury of high-rise downtown living.
"The patio has large trees and pergolas with drapes that create privacy, along with a comfortable living space that's a combination of outdoor family room and dining room—all surrounded by plants and flowers."
It's not uncommon to find Hank, the talented pooch, taking a snooze in various spots throughout the creatively decorated outdoor space. The patio also houses a private hot tub that, Jamie explained, had to be transported to its current location by crane, midway through the building's construction. Worth it!
Written by Sarah Suydam, Staff Writer for West Michigan Woman.