More and more people, are eating local—and the local food movement doesn't get much closer to home than your own backyard.
While planting and growing a garden that produces fresh food isn't as easy as picking up vegetables at the nearest farmer's market, local experts offer advice to help get you started.
Choosing the Location
"Start small," said Jim Jonker, retired Jonker's Garden owner and self-dubbed Chief Weed Puller.
A garden doesn't necessarily have to be a plot of soil. You could start with a pot or two of greens on your deck or a 4-foot-by-4-foot raised bed. No matter the size of the garden, a minimum of six hours of direct sunlight is important.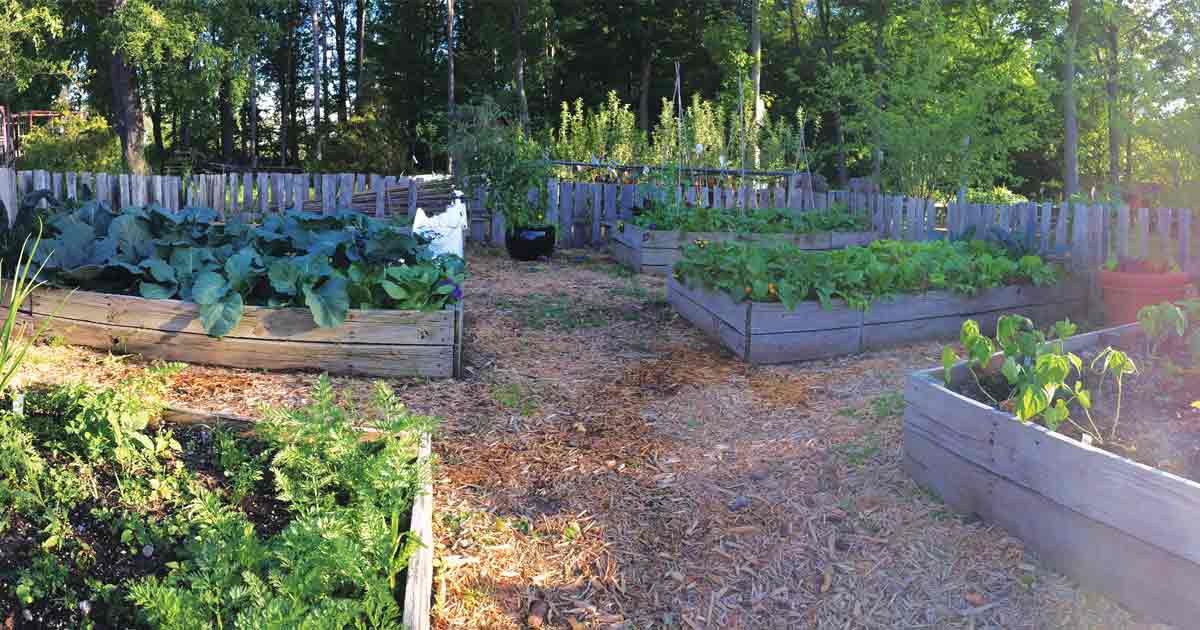 Testing the Soil
Make sure you have good soil. Jonker notes sandy loam is easiest to work with, but all soils can—and should—be improved with the addition of organic matter such as compost, rotted manure and peat moss. Testing your soil is not mandatory but could help ensure healthy plants. Testing kits are available at your local garden center to test pH levels, soil texture and levels of organic matter.
What to grow?
"Start with stuff you like to eat," Jonker said.
If you're worried about your green thumb capabilities, Jonker suggests tomatoes, beans, greens and peppers as easy to grow. Just know in advance how much space and sunlight plants need. Things like squash, melons and corn require more space.
When to grow?
"You can plant as soon as you can work the soil," Jonker said. "It has to be thawed out and not waterlogged. Many seasoned gardeners plant sugar peas as early as St. Patrick's Day."
Cool weather vegetables—cabbage, broccoli, onions, radishes, lettuces, beets, some herbs—can withstand the waning last days of frost. "But there is a distinct difference between those and warm-loving plants," Jonker said. "Tomatoes, peppers, squash, basil and lots more shouldn't be planted until all danger of frost is past and the soil has really warmed up."
What does organic mean?
Organic growth in a commercial setting has a lot of rules. Homegrown gardens are bit more basic; simply avoid toxic pesticides and chemical-based fertilizers.
Toxic herbicides aren't necessary to keep pests away. Hand-pulling weeds sounds like a lot of work, but it helps—use a hoe to sever deep roots. You could also try using fish and seaweed fertilizer, compost or clove oil herbicide.
Remember: Insects in gardens aren't necessarily a threat to your plants—even pests that eat your plants are integral to the ecosystem. The best defenses against insect attack are preventive measures. Pests target weak or unhealthy plants, so follow these tips and choose plants suited to your garden's conditions. Don't let plants get too wet, too dry or too shaded, and use a lot of compost.
Check your thumb now. Is it greener?
Written by Cassie Westrate, staff writer for West Michigan Woman.
Photos courtesy of Jonkers Garden.