It's so easy to just put your stuff in your closet and move on.
Or is it?
One of the best things about getting ready is being able to easily see what you have—and build your outfit. No matter what size or style closet you have, there are some simple steps to organizing it.
In most cases, the best way to see what you have is to hang it up. Hang what you have room for. I love hanging great basics—including tees and tanks, no matter what fabric—as they are then easy to see and choose when you're selecting your outfit.
Organize your hanging items by style and color and season.
Put all your knits together. Start with tanks, then short sleeves, then long sleeves. Depending on how many you have, colorize by category or colorize all knits.
Put all your wovens together. Start again with tanks, then short sleeves, then long sleeves. Colorize by solids, then by prints—or colorize and mix prints and solids.
Put all your skirts together by length, short to long, then by color.
Put all your pants together. Start with shorts, then capris, then long. Organize by color and print.
Shoe organization is highly dependent on space.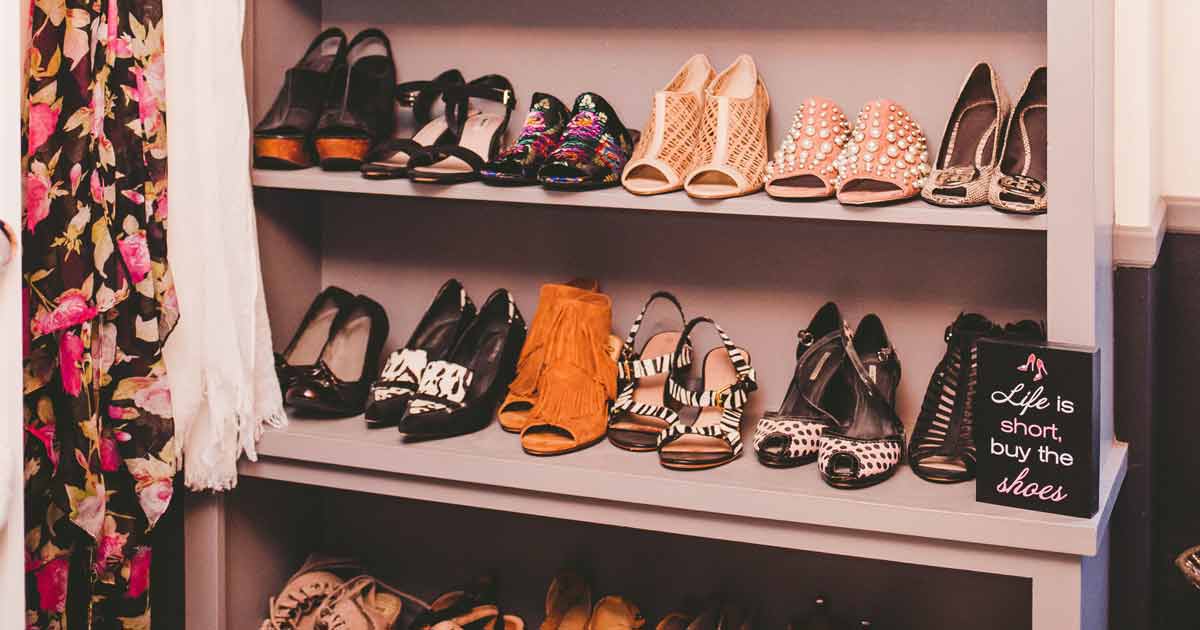 As a rule, shoes should be displayed when at all possible. Shoes are a key component of your outfit. They can either finish or become the showpiece of your outfit.
Display shoes on a shelf, when possible. Showcase your most fashionable ones in a key focal position. Put basics and consistently worn shoes on the bottom. Move your seasonal shoes to the top.
When shoes cannot be displayed, utilize a shoe organizer where you can see some of the shoe. It's hard to pick a pair when you can't see them. You will tend to choose the same ones, instead of really utilizing your shoes to enhance your outfit.
Accessories are another great way to enhance an outfit.
A great accessory could also be a focal point. What I find most when working with clients is that many people think about accessories last—and they are usually not easily accessible. My suggestion? Really feature your accessories, so they are utilized.
Create an accessory board. Hang all your necklaces so you can easily access them and see your options. If you don't have room for an accessory board, find some space and utilize hooks so your jewelry is hanging and easy to see.
Hang bracelets on a display piece. Feature them on top of your dresser, for easy access. A second option: Lay the bracelets in a drawer, while keeping them easy to see.
Find an earring holder. A stand that you can put on your dresser is usually the best option. A second option: Put earrings in a drawer, keeping them be organized and easy to see.
Handbags are best on a shelf. Overall, try not to hang them from a hook as the straps can get worn. Handbags can be beautiful pieces in your wardrobe. The best way to feature them is to put them on a shelf and stuff them with paper. It easily helps your bags keep their shape and makes it easy to find the bag that complements your outfit. If you do not have an opportunity to shelve them, try to find another place—maybe on the floor under your tops or in a drawer—where your bags can still be stuffed and keep their shape without hanging.
Scarves can be great hanging on a hook or folded on a shelf. Make sure you can see all your scarves, so it's easy to pick one to enhance your outfit.
Belts are great on a hook or a hanger. They can also be rolled up and put in a drawer. Again, it's most important that they are easily accessible and you can see them.
All organization depends on space. Here are a couple of fun tips when organizing your closet.
Edit the items you don't love, that don't fit right or you just don't wear.
Confirm all items in your closet fit the style you are trying to create.
Focus on "loving" all the items in your closet. Otherwise, get rid of them—and it will be easier to access the items you do love.
Add some fun enhancements to your closet where you can: a great quote sign, a chandelier, a beautiful chair for when you get ready. Those personalized touches just feel good!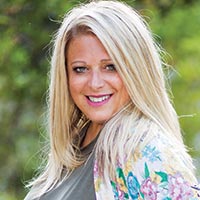 Michelle Krick is a fashion expert, wardrobe stylist and personal shopper serving West Michigan. Learn more at www.michellekrickstyle.com.
Photos by Christina Elizabeth Photography.