Here I am. Sitting at my desk the first day back at work of the new year staring at my computer screen. I've been asked to write an article for West Michigan Woman and my deadline is Friday. Normally I'd write some funny story about parenting boys or marketing trends for 2018. The truth is, I'm not feeling very positive or confident in any area of my life right now.
"Well, hello there, first honest thought of 2018!"
Admitting this isn't easy, especially when my newsfeed is spilling over with quotes for the new year. What to hold onto. What to let go of. Odes to self-improvement and photos of happy families in matching holiday PJs. (How do women get their husbands to agree to do this, anyway?)
A new year is a natural time to reflect and think about the future. But, like Christmas, I find it somewhat superficial. Social media and advertisements are constant reminders that I should be thinking about how to reinvent myself, be happier, reach goals. The cynic in me wants to snort and balk, but then I think of those in my circle who HAVE had an influence on me. People who have shared their real-life experiences over the past year—stories of triumph and sorrow, bravery and fear, love and loss.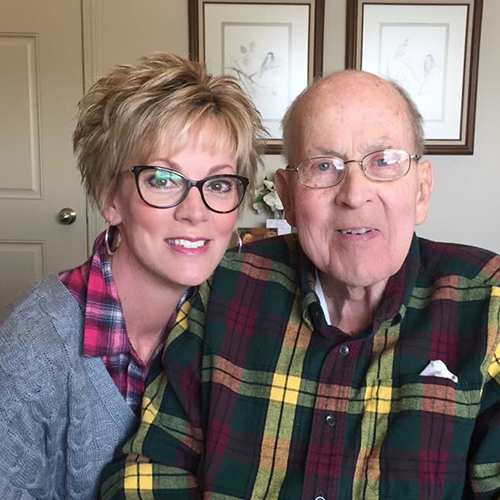 I think of my friend Nancy, whose dad passed away just before Christmas, and how incredibly devoted she was to both of her parents. How even in a time of sadness, she was at peace, knowing she cared for him well and cherished her time with him. A recent post by her read:
"Hug the ones you love. Treat them with kindness. Love them. No regrets."
She has inspired me to put more time and effort toward the relationships with my parents in the new year. Thank you, Nancy.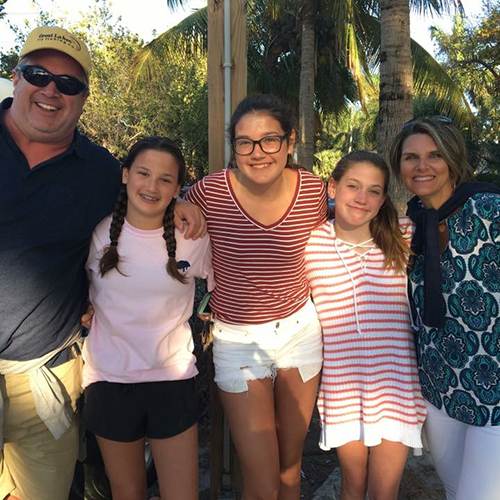 I think of my friend Elaine, whose recent diagnosis of cancer has turned her otherwise normal and busy life of raising three girls upside down as she faced prompt and aggressive treatment. I thought of her often during that week before Christmas, as I scurried and stressed.
I shared this with her and she said, "This diagnosis has put everything in a new perspective. Very few gifts bought, no runs to Target for the 'must haves.' It's going to be simple this year and the girls are totally on board with just spending the day together."
Whoa ... So many lessons in this message. Thank you, Elaine, for your lessons in valuing simple pleasures, family and health. Your strength amazes me as you confidently kick cancer's ass.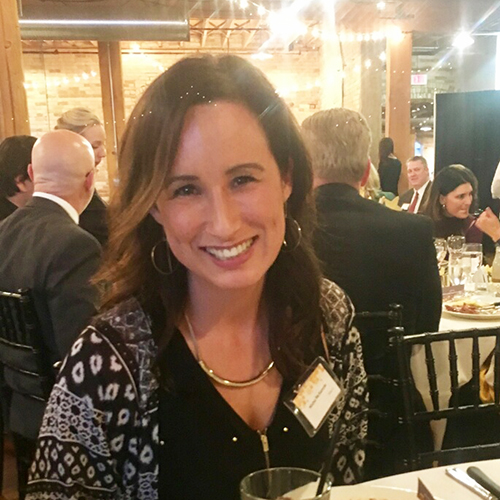 I think of my friend Nisha, who has a number of accomplishments under her belt including recently opening The Center for Women's Sexual Health. Nisha devotes a ton of time and energy sharing her knowledge about issues woman face but might be afraid to talk about. She writes, lectures and even co-hosts a hilarious, honest and educational video series called "Just the Tip Tuesday." Can you take it? But it's really Nisha's warmth, positive energy and passion to share her knowledge—all while balancing family life—that I find so inspiring. Unbeknownst to me, she was recently named a finalist for West Michigan Woman's Brilliance Awards "Woman of the Year." I am so proud of her.

While I may never completely dissolve my aversion to New Year's resolutions, even just by writing this I realize that there is value in seeking inspiration in the name of happiness and fulfillment—and it's a lot closer to me than I may have imagined. It's not necessarily found in a book, diet or celebrity blogger, but rather from those closest to me. And goals don't have to be big. In fact, it's having gratitude for life's simplest pleasures that can ultimately result in the greatest contentment.
Happiness can be attained through the small moments, even the daily grind, and even when you're not feeling confident and positive.
So, this year I hope to turn even more closely to my people—family, friends and those in my community who share freely and live by example. Brave people who aren't afraid to admit their struggles and faults. Successful people who use their insight and knowledge to help others. Loyal people who are there for you no matter what comes your way.
Because good things happen when we share, which is why I will continue to, too.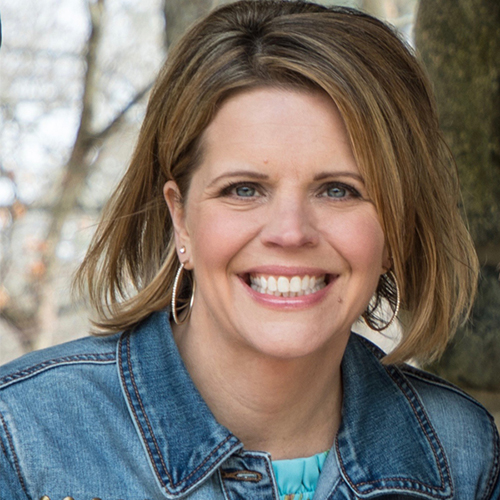 Written by Jill Carroll, a marketing manager at Serendipity Media, publisher of West Michigan Woman magazine. Jill resides in Cannonsburg with her husband, George, and their three boys.