MSU grad Angela Topp knows a thing or two about "going green," and she's planting her alma mater's well-known slogan in a community on the cusp of environmental sustainability. As owner of Tree Huggers in Holland and Grand Rapids, Angela is bringing a green awareness to West Michigan, and to her, the movement is well needed.
Angela opened her first Tree Huggers store in the Westshore Mall in Holland in 2010 just six years after graduating with a degree in hospitality business. Owning a store wasn't exactly what she planned, and she really wasn't expecting to open a second store in Grand Rapids almost a year later. When the lease was up on the Holland location, Angela planned to move the business to Wealthy Street in Grand Rapids permanently, but an 8th Street business owner offered Tree Huggers his store's location, and Angela couldn't turn it down.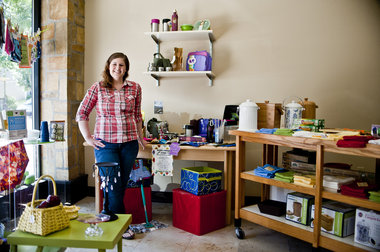 "We went very quickly from wanting one location to, how do you turn down a location on 8th Street? We did some evaluating and said, we're going to make this work no matter what," Angela says.
The stores offer earth-friendly retail items as well as free recycling. The business is also a free resource for people who are interested in adopting a more sustainable lifestyle, but don't know where to go or how to get West Michigan-specific information. Angela created her business from her own need for a local resource like Tree Huggers.
"Any time I wanted to do something like recycling or composting, there was not a whole lot of relevant information to our area. There are a lot of web articles out there, but they're so vague and generic," she says. "I saw there was a need to bring these types of products to West Michigan."
Opening the store is Angela's way of providing her community with a wealth of knowledge as well as a place to buy locally made and grown products.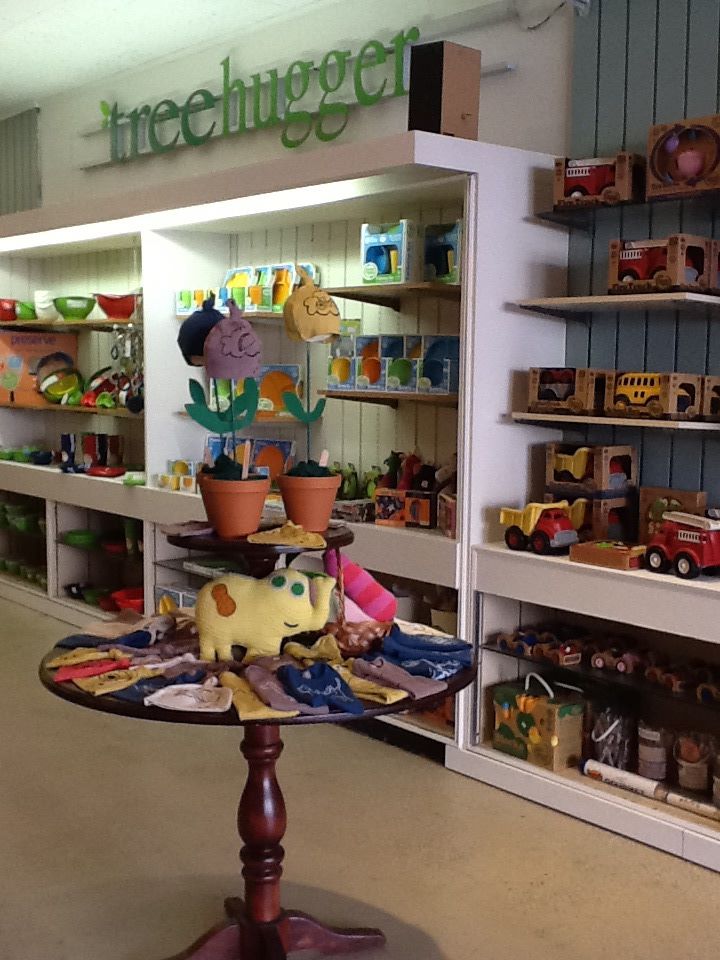 "I think it's just the way you should do business. I think anytime you're supporting your neighbors, friends, and family, and you're keeping your money closer to home, it just helps our economy to thrive. For me, it doesn't make sense (not to). If there is a local baker down the street, why would I bring in something from Chicago or China when there is literally someone in my back yard who I could support instead?" she says.
Angela, her husband, and their two dogs live in West Olive. The Norton Shores High School alumni is staying close to home, she says, partly because of her husband's strong ties to Holland where he grew up, but also because Angela likes being on the cutting edge of the green movement in West Michigan.
"That's the cool thing about getting to do what I love in this town...I wanted to live in a place that was more sustainable, but this is more exciting to get to be at the forefront of what sustainability will look like in West Michigan," Angela says.
Tree Huggers is evolving. This summer the Grand Rapids store will offer vegetarian and vegan grocery selections, and the products will soon after be available in the Holland store. Angela is working closely with Bartertown Diner in Grand Rapids to provide her customers with another way to go green.
Taking on a sustainable lifestyle can seem overwhelming, but Angela's advice is to start small. Implement one change into everyday life, she says, and when you've mastered that, go deeper.
"I think everybody has to do it for their own reasons. There are a lot of people out there who want to do more, and they're not sure how to get started," Angela says. "Even if global warming doesn't exist, there's no excuse for throwing everything into a landfill to have it sit there for all eternity. There are things everyone should be doing to be good hosts to the planet, and regardless of personal beliefs, we have an obligation to leave it in a way that our children would be happy to receive it."
Written by: Erika Fifelski is the West Michigan Woman magazine editorial coordinator. She was born and raised in West Michigan, and after a brief stint on the sunrise side, she's home and loving it. Erika enjoys cooking, vacuuming, and discovering new ways to live sustainably and support local businesses. Photos provided by Angela Topp.