Megan Feenstra Wall, recently honored with the Young Architect Award 2016 by the American Institute of Architects – Michigan, rarely considered until recently what it meant to be a woman in architecture. While 50 percent of graduating architectural students are women, they only constitute 17 percent of licensed architects.
Megan's architectural career took her to the East Coast and England before settling in West Michigan, ultimately at Mathison I Mathison Architects. No stranger to being the only woman in the office, Megan generally finds the atmosphere fun! She notes there can be a level of friendly competitiveness, but she tries not to get involved. A team-oriented, yet driven person, she tends to take a few step back when the competition is too much, asking herself, "Is that really worth my time?" Like any woman in a male-dominated field she has experienced bias, yet finds her opinion and expertise valued and encouraged in West Michigan.
Earning an architectural license is time-consuming and arduous, taking an average of five additional years after schooling is complete. Megan helped realize her professional goals by waiting to start a family. In doing so, she was able to invest time in the community and cultivate a strong network—she was able to become part of the 17 percent.
After having children, Megan's perception about being a woman in the workplace shifted: She realized how much she needed a supportive community of professional women in her life. She recently started a group of West Michigan Women in Architecture. Megan invited any female architect she could find in West Michigan (roughly 20 women) and sees this group fostering camaraderie and support for women in architecture. Their first meeting was full of energy and excitement; a sign of good things to come.
Building a strong network of friends and professionals, and helping connect people to new opportunities, is at the core of Megan's career. For example, she connected two women who willingly took her position on the AIA board, saying, "It's a privilege to open up leadership positions to people. They're flattered you asked, and you never know what you may be starting for them or for the community."
Megan has the same ups and downs any working mother does. There are days when she feels she's spending too many hours at the office; after a few days at home, she's ready for some professional relief. Relying on her community and accepting help from family and friends wasn't comfortable for her at first, but it's vital now. She's also learned how to let go of certain tasks or obligations, "I may feel I'm the best person for the project, but that doesn't mean someone else couldn't handle it or shouldn't have the opportunity to try." To find a healthy life balance she is always asking herself, "What is the most valuable thing I can be doing right now?" Learning to let go and prioritize her obligations have been essential to her happiness.
It's an exciting time for architecture and design in West Michigan. "There is a greater awareness and demand for a well-designed building or project," said Megan. "Design helps people work better, live better, and save money." She was surprised when a fellow woman in architecture nominated her for the Young Architect award. "It made me feel like I should be an advocate for others." When she found out she received the award she felt validated; she never expected recognition for her professional work and community involvement.
"It encourages me to keep going and to encourage other people to do the same."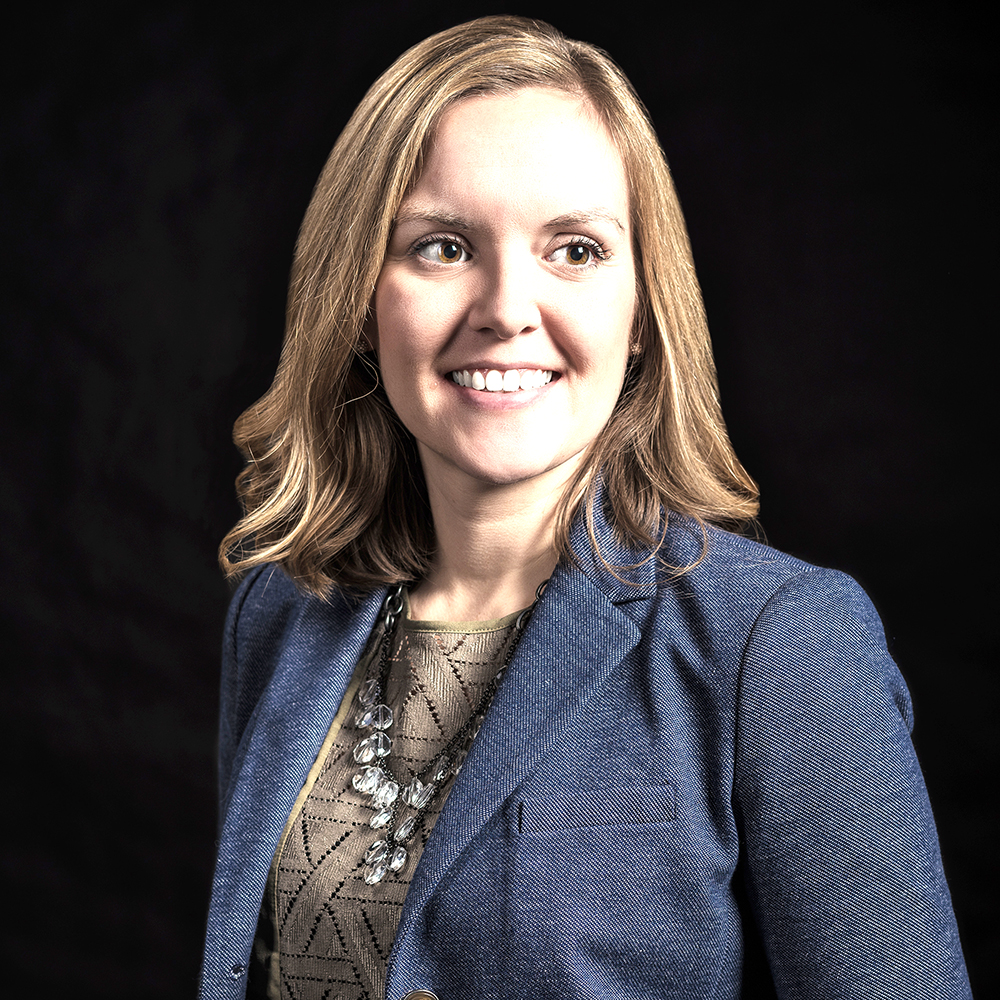 Written by Amanda Rogalski, who recently moved back to Grand Rapids from Chicago with her husband and young daughter. She is a marketing and public relations consultant for several Grand Rapids-based businesses and an adjunct instructor in the College of Communication at DePaul University. Learn more about her work at rogomarketing.com.