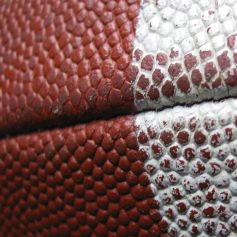 Teams prepared all season for the big game on February 5, and while party planning may not take quite as long, you can get your kitchen ready ahead of time and be able to enjoy the the festivities, your guests, and your delicious appetizers. Try these super recipes for your Super Bowl party.
Cream Cheese Sausage Dip:
Ingredients: Cream cheese, one can of diced tomatoes and green chills (Rotel preferred), sausage (Bob Evans preferred)
Directions: Cook the sausage in a microwave, drain, mix in cream cheese and rotel.
"Voila! Serve with Freetos. It's a hit every time I take it," says Ginger Child Smith.
Mexican Artichoke Dip:
Ingredients: 1 cup mayonnaise
1 cup Parmesan cheese, grated
1 can artichoke hearts, not marinated in oil, drained
1 can diced chilies (Ortega brand preferred) drained
1 clove of garlic, minced (more if you like!)
1 tsp olive oil
Directions: Finely chop the artichoke hearts. Mince the garlic and sauté in olive oil in a small frying pan for 1 minute.
"Be careful not to burn the garlic," says Tiffany Smith. "Stir it constantly. I can smell the garlic already!"
Mix the artichoke hearts and sautéed garlic (less the excess oil) with the rest of the ingredients in a bowl. Stir well. Pour into a baking dish. Bake at 375 degrees for 20 minutes or until bubbly. Serve with crackers.
Stuffed Dates:
Ingredients: Dates, chorizo, bacon
Directions: Stuff dates with chorizo, wrap with 1/3 slice bacon, skewer with a toothpick, and fry 'til cooked through.
"A friend made these for New Years Eve and they were amazing," says Erin Nemastil.
Recipes courtesy of women from the Fulton Heights District in Grand Rapids. Cream Cheese Sausage Dip thanks to Ginger Child Smith. Mexican Artichoke Dip thanks to Tiffany Smith. Stuffed Dates thanks to Erin Nemastil. Photo: Jason Antony.