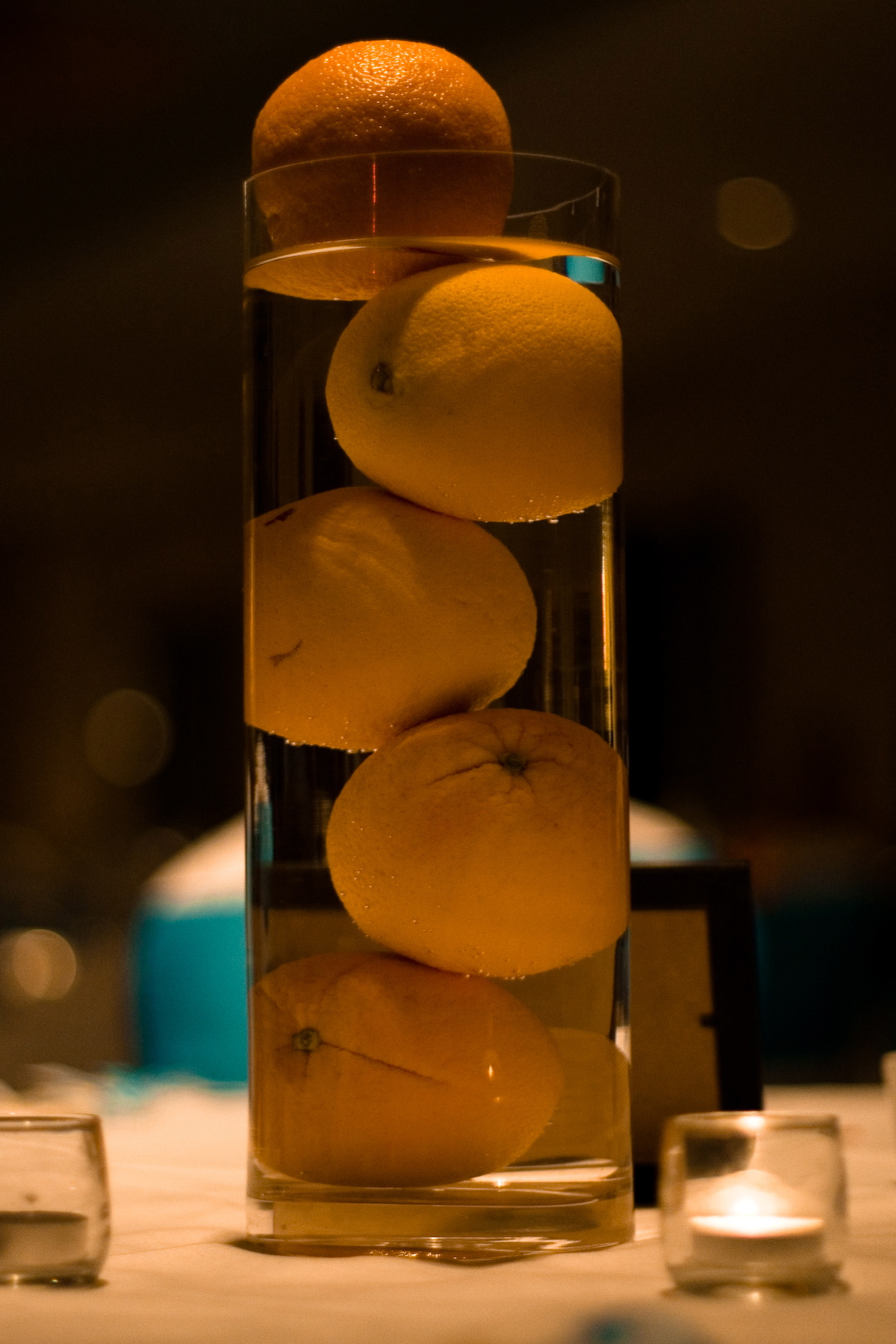 So, you've invited your friends over for a little get together. You've decided on a simple menu, some fun drinks, and have an idea of how the evening should transpire.
But take a look at your table. Plates and silverware and glasses—but where's the fun? The visual delight?
No worries, it's easy to create simple, stunning, and sensational centerpieces. Donna Pilato, who writes the Guide to Entertaining for About.com offers these ideas.
Anything can be a vase: Colorful water pitchers, antique china tea cups found at a flea market, tea pots, salad dressing bottles, mayonnaise jars, tin cans, and antique medicine bottles (also found at flea markets).

Now that you have your vase, it's time to fill: Try all sorts of different things inside (and outside); there are no rules! Berries, marbles, candles, fruit, and anything else you think might look delightful.

It's time to add flowers. Not every centerpiece needs flowers, but flowers are classic and colorful. Just be sure your colors complement: yellow flowers in blue vases, red flowers in white containers, yellow flowers in red vases, blue flowers in red vases, pink flowers in green vases, purple flowers in yellow containers, pink flowers in blue vases.

Accessorize: place a mirror underneath, wrap in foil, tie on ribbons, pine cones, leaves, and even asparagus all add that final delightful touch!
Written by: Julie Anne has an impressive vocabulary and an extraordinary sense of humor. She has even entertained the idea of doing stand up comedy someday! When she's not writing, you'll probably find Julie Anne at the Farmer's Market or home with her nose in a book.