When conditions that create food deserts exist, residents defer to convenience foods and takeout, which are generally unhealthy choices. The Fresh Market by United Methodist Community House (UMCH) has a unique approach to getting fresh, locally grown produce and products to a local community with little to no access to healthy options close to home.
The Fresh Market is located in the Southeast neighborhood of Grand Rapids, a community predominantly of color and a population disproportionately plagued with health challenges such as heart disease, undue stress, and diabetes. Healthy food options are almost always a product of convenience. The Fresh Market's small farmstand style market sources only Michigan-made and grown products and to help make these options affordable to all shoppers in the community.
There are some major benefits of buying local, and sourcing groceries in your own neighborhood:
Eating "real food," meaning food grown locally here in West Michigan, provides an unprocessed, chemical additive-free and nutrient-rich approach to what families are consuming. This "real food" is loaded with the vitamins and minerals needed for optimal health.
Eating a diet rich in nutrients helps reduce inflammation, which is considered one of the major factors of heart disease. Black and Latinx individuals are 30% more likely to die from heart disease than non-Hispanic white individuals.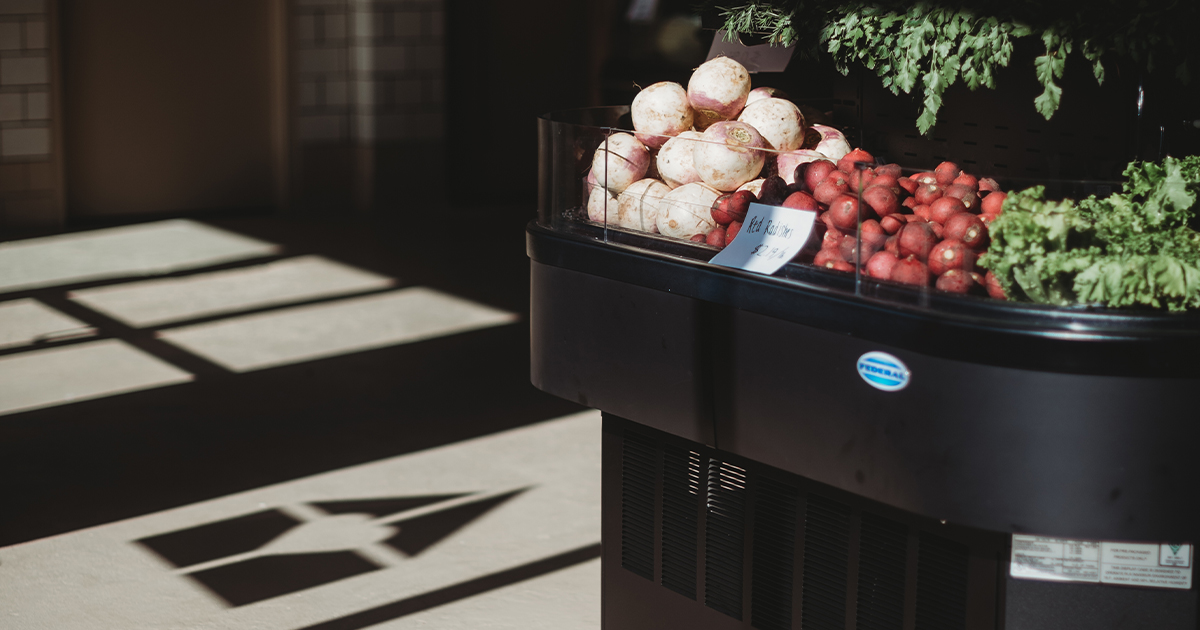 For the majority of the population here in West Michigan, food is something that's easy to access, stock and enjoy freely. But for 1 in 8 adults and 1 in 7 children in West Michigan, unreliable access to healthy food is the norm. People experiencing food insecurity often skip meals or buy cheaper, less nourishing food because that's the only affordable option. Food insecurity affects every aspect of life, from education and health to a child's cognitive development.
Oftentimes, those who experience food insecurity live in urban neighborhoods where healthy food is scarce, much like Grand Rapids' Southeast neighborhoods, until recently. Relying on convenience stores, gas stations and fast food restaurants for sustenance continues to perpetuate the health issues that come along with poor access to healthy food options.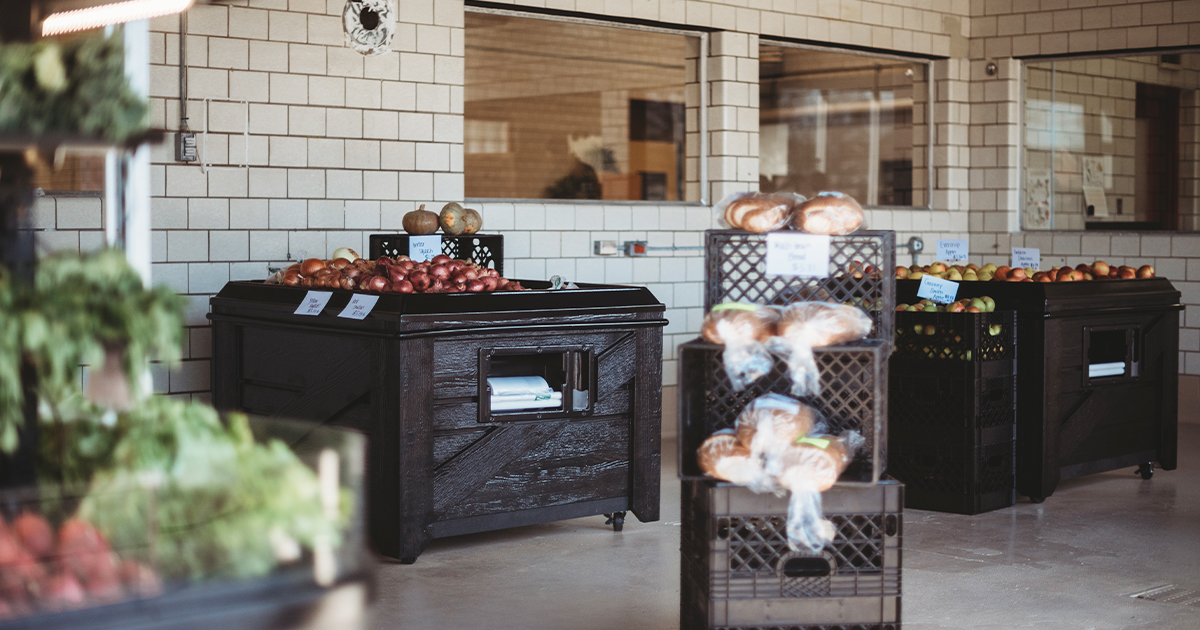 UMCH is bringing access to nutritious foods and sustainable products to the Southeast neighborhood, and we accomplish this with a sliding payment scale, seven forms of payment, delivery options and more. The best part is that we do all of this in a discrete way, keeping customer information and economic status private, allowing shoppers to maintain dignity and privacy.
UMCH is looking to make strides for folks living in this neighborhood. To support show your support, stop in for a grab-and-go lunch or simply learn more by heading over to The Fresh Market.
Written by Carla Moore, Co-CEO of United Methodist Community House.
Photos courtesy of The Fresh Market at UMCH.