West Michigan Woman invited some busy female chefs out of the kitchen to have a conversation about working in some of the busiest restaurants in the area. The women featured in this talk were Jenna Arcidiacono of Amore Trattoria Italiana, Quynh Lai of Reserve Wine & Food, Jamie Paquin of The Paisley Pig, Rawan Shatara of Reserve Wine & Food, and Abigail Therrien of The Littlebird.
What made you want to become a chef?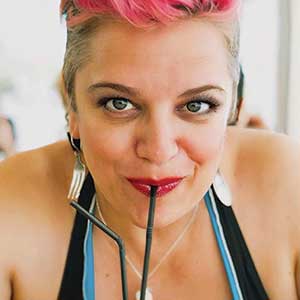 Arcidiacono: I have been working in restaurants since I was 14. When I tried doing anything else, I loathed it. The sounds of the plates, humming of the guests and yelling of the staff ... It's the best.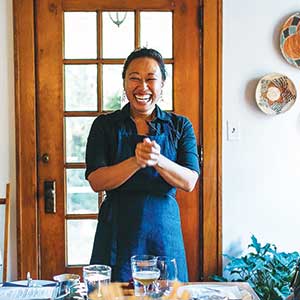 Lai: My entire family is full of chefs, restaurateurs, gardeners and strongly opinionated eaters, the most influential being my mother. I grew up in her kitchen and on the weekends, we watched Martin Yan, Julia Child, and Jacques Pepin.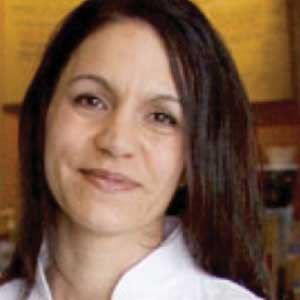 Paquin: I waited tables and worked for a catering company during high school and college. I fell in love with the industry.

Shatara: I've grown up in restaurants my whole life. My family has owned restaurants and I feel most comfortable there. I love Middle Eastern cuisine and sharing it with people.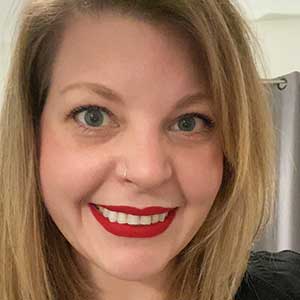 Therrien: I honestly wanted to become a chef when I was younger because I wanted to be able to make anything that I wanted to eat at the time. That's cliché, but it's true.

For decades, food and beverage has been a male-dominated industry. What needs to be done to recruit more women into the restaurant world?
Shatara: This industry is very demanding. We are required to work long hours and later hours. The hours aren't really ideal for having families. This is a deterrent for women who want to become chefs. We aren't just pastry chefs and taking roles traditionally molded for us. I see restaurants outside of West Michigan with more support for women with families, so we can do those jobs that aren't the typical 9-to-5.
Arcidiacono: Unfortunately, it hasn't changed much in the 10 years I have owned Amore. At many local events, I am the "token" female chef. This just gave me a great idea to do a wine dinner at Amore with the female chefs here in town.
For the first time, two women of color won Michelin Stars. Talk about groundbreaking! Think that could happen in West Michigan?
Therrien: Michelin star-winning Karime Lopez and Mariya Russell are a huge inspiration for me. It reminds me that hard work does not go unnoticed and that regardless of where you are from or what your gender is, anything is achievable.
Paquin: It proves if you put in the work, you can get the results.
Lai: I will tear up when I see people just enjoy foods from hardworking people, even more when they are of diverse backgrounds, and even more when they are women.
Written by Jennifer A. Pascua, Digital Content Strategy Manager for West Michigan Woman.
This article originally appeared in the Feb/Mar 2020 issue of West Michigan Woman.