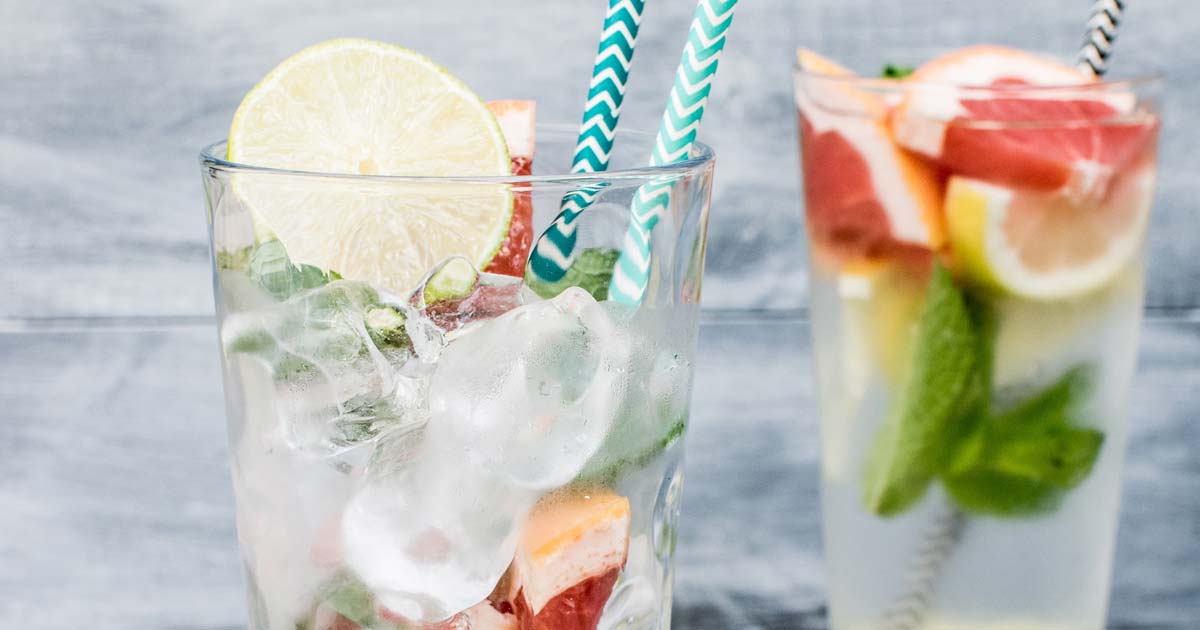 It's summertime in West Michigan, which means it's time to dust off those cocktail shakers in your cabinets, gather up all of the necessary ingredients, and make these delicious, skinny cocktails for you and your friends. (Or just you. We don't judge.) Need a little inspiration? Here are our top summer cocktail recipes, as volunteered by 834 staffers.
After reading all of these delicious cocktail recipes, which one will you start with first?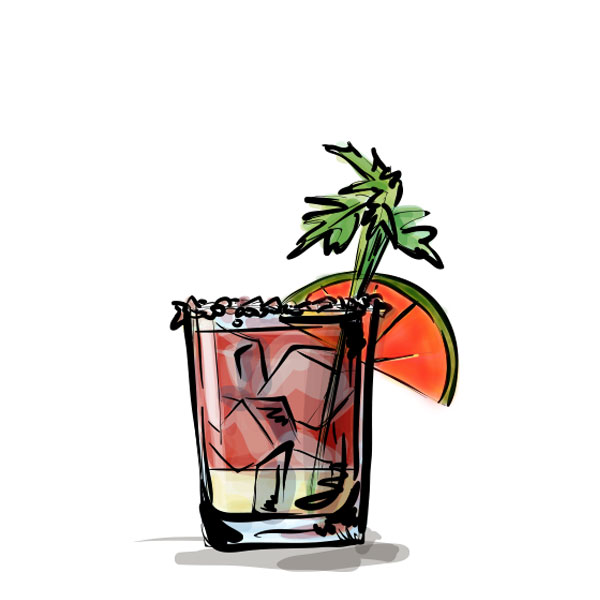 Watermelon Fizz (100 Calories)
The first thing you think of when you hear "summer": WATERMELON. And if you like watermelon, Shape magazine has created the perfect drink for you.
What You'll Need:
1 oz. Tequila
3 oz. watermelon
1/10 oz. simple syrup
1/10 oz. soda water
5 cilantro pieces
Squeeze of lime
1 bamboo spike
How to Prepare: Muddle watermelon with cilantro leaves. Add ice, simple syrup, and tequila. Shake, then pour all contents into a glass. Top with a watermelon piece and you're done! Your delicious watermelon, skinny cocktail is waiting for you.
---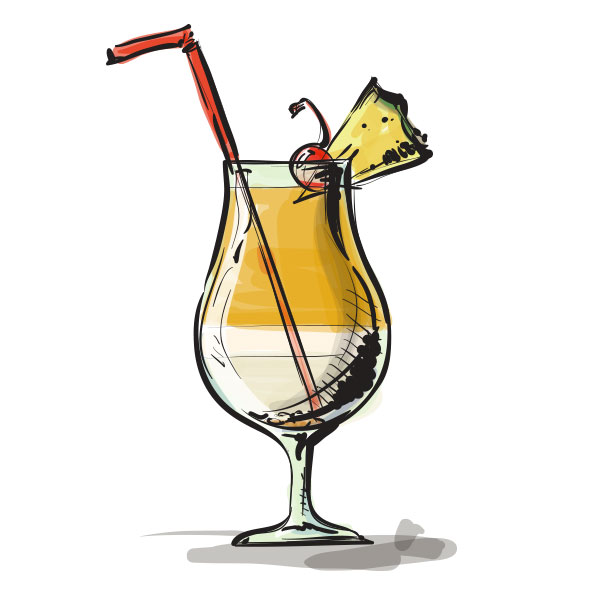 Skinny Colada (170 Calories)
If you liked piña coladas when you were younger, then you'll love this! It's practically the adult version of your once-favorite drink as a kid—except you get to ditch the sugar and add the alcohol! We have Shape magazine to thank for this delicious cocktail, too.
What You'll Need:
2 oz. SKYY Infusions Coconut
¼ oz. SKYY Infusions Pineapple
2 oz. club soda
Splash of pineapple juice
Squeeze of a lemon
How to Prepare: Mix all together and pour into a tall glass filled with ice.
---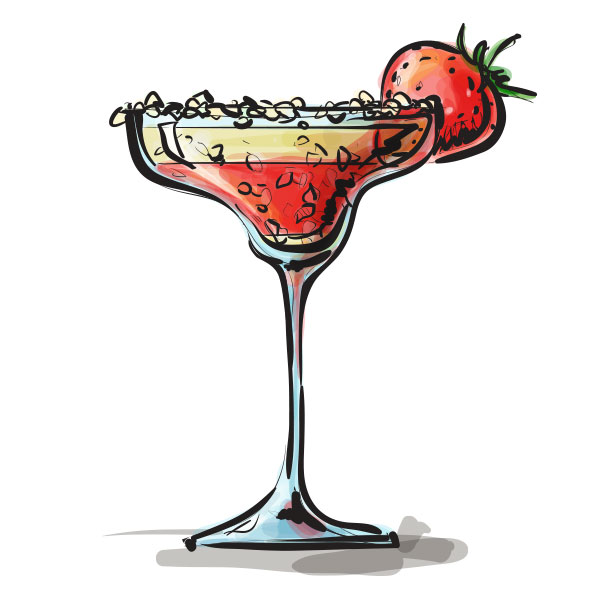 Strawberry Daiquiri (153 Calories)
If you were more of a strawberry daiquiri drinker when you were younger, continue reading: Food Network has put a fun twist on the traditional strawberry daiquiri, one that's healthier and includes alcohol. Cheers to that!
What You'll Need:
1 teaspoon of sugar-free strawberry powdered drink mix
1 ½ oz. white rum
½ oz. lime juice
3 frozen unsweetened strawberries
1 cup of crushed ice
Fresh strawberries
How to Prepare: First, combine drink mix with 4 ounces of cold water in a glass. Next, transfer mix into a blender and add the rest of the ingredients. Once finished, pour into a glass and drink up!
---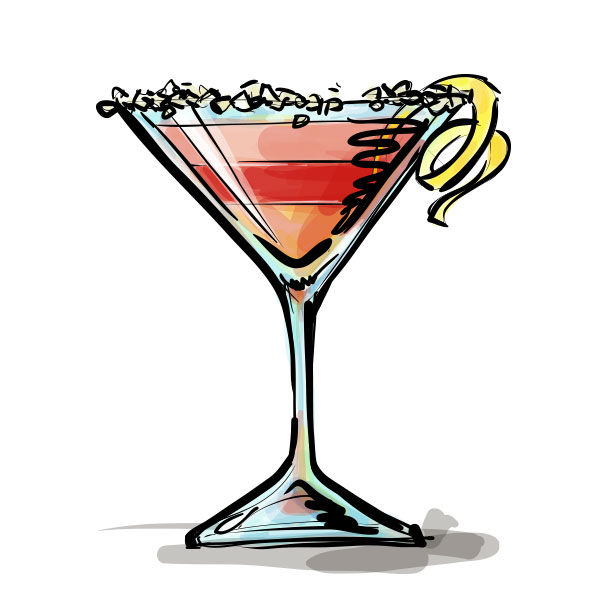 Skinny Bikini (138 Calories)
You'll feel skinny and guilt-free as you're sipping on this Skinny Bikini cocktail in the sun with your friends. They'll want to know your secret!
What You'll Need:
1 oz. X-Rated Fusion Liquor
1 ½ oz. SKYY Infusions Coconut
1 oz. diet lemon-lime soda
3 oz. light cranberry juice
Shredded coconut
How to Prepare: Fill your cocktail shaker with ice, and combine all ingredients and shake. Once finished, pour the drink into an ice cube-filled glass and top with shredded coconut.
---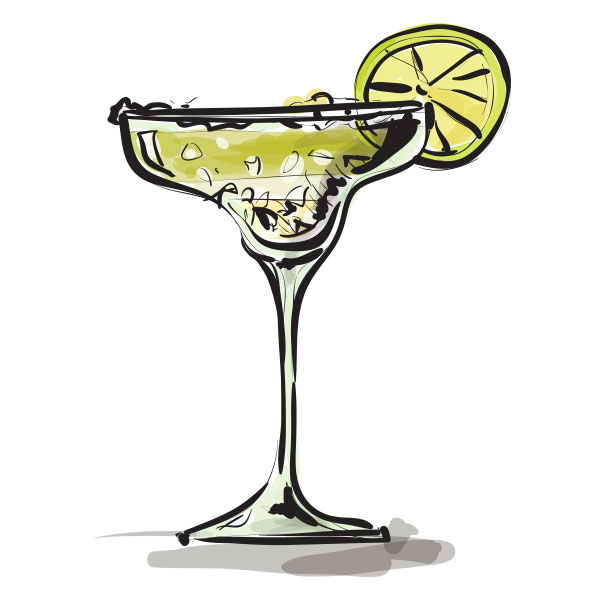 Margarita (100 Calories)
It's the one you've all been waiting for: the infamous margarita! It's the perfect drink for a night with friends, or even a drink for you after a long day. (Again, no judgment.) Maybe even make it a Mexican night, and pair the drink with chips and guacamole!
What You'll Need:
1 packet Go Cocktails! Sugar-free Mix
2 oz. Jose Cuervo Gold Tequila
4-6 oz. Water
Squeeze of lime
How to Prepare: Mix all ingredients and serve over ice.
---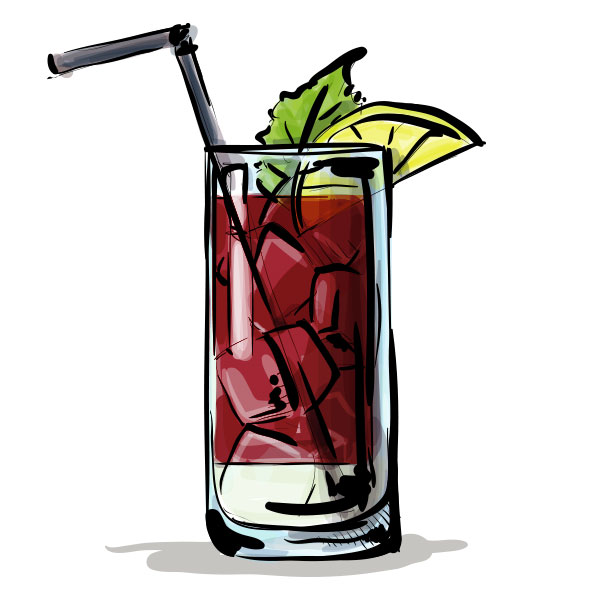 Spiked Pomegranate Lemonade (136 Calories)
Remember that tasty, homemade lemonade you made as a kid for your weekly lemonade stands? This lemonade drink is sure to quench your thirst just as much, but with more flavor and alcohol. Thanks, Fitness magazine!
What You'll Need:
1 ½ oz. Lemon/Lime vodka
1 ½ oz. Lemonade
1 ½ oz. Pomegranate Juice
4 oz. Club Soda
How to Prepare: Combine ice and all ingredients in your shaker, do the shake dance for about 10 seconds, and then pour into an ice-filled glass. Spice up your glass with a lemon and lime wedge, and you have yourself an upgraded lemonade drink. (Since this serving calls for 10, is it acceptable to serve these at the next lemonade stand?)
---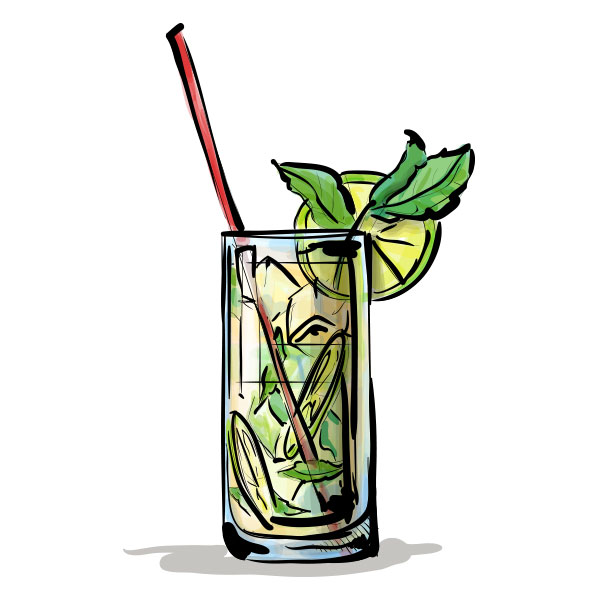 Skinny Mojito (105 Calories)
Don't think that we have forgotten about the delicious mojito!
What You'll Need:
1 ½ oz. rum
6 mint leaves
½ oz. Truvia simple syrup
Soda Water
Mint leaves and lime for garnish
How to Prepare: With ice, combine all ingredients except soda water into your shaker and shake, shake, shake! Pour over ice, add splash of soda water, and top with mint leaves and a lime.
---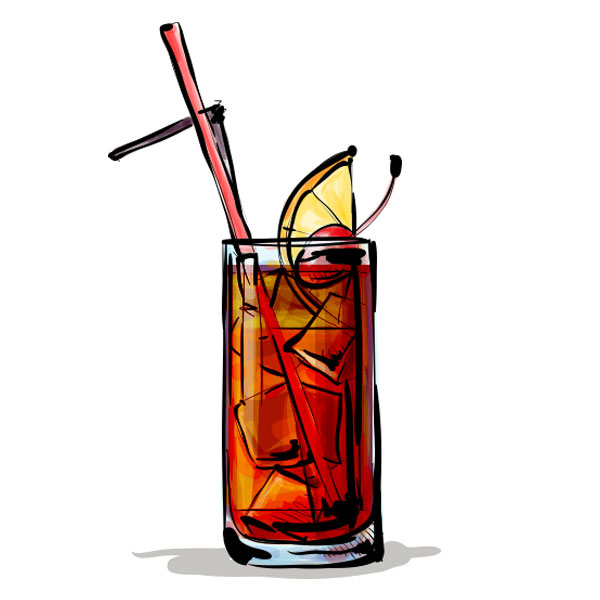 Skinny Sangria (173 Calories)
Last but not least, we bring you sangria (via Food.). You'll be sipping on this drink all day long while getting your fruit intake for the day—it's a 2 for 1 deal!
What You'll Need:
16 oz. red wine
8 oz. orange Juice
2 oz. brandy
1 tablespoon lemon juice
1 tablespoon lime juice
4 teaspoons sugar
16 oz. club soda or 16 oz. seltzer water
Fruit (to garnish)
How to Prepare: Add all ingredients except the fruit and soda to a large pitcher, and mix until the sugar completely dissolves. Once all ingredients are combined, pour about 6 – 8 oz. of sangria into a cup filled with ice and top off with club soda and fruit. This delicious sangria makes up to six servings: Invite your friends over and make it a happy hour!
Written by our friends at 834 Design & Marketing, an integrated communications company located on Grand Rapids' West Side.
Photo: Markus Spiske / raumrot.com