We can picture it now: Crisp sunny days with a slight chill, cider (and donut) in hand and a wagon pulling all of your unique treasures. You've been perusing countless stands of handmade goods, antique collections and plenty of food trucks. Look around—you're at West Michigan's favorite flea market.
How do you make this vision a reality? Stop by the Farmgirl Flea Fall Market on September 22-23, 2023, at the Hudsonville Fairgrounds.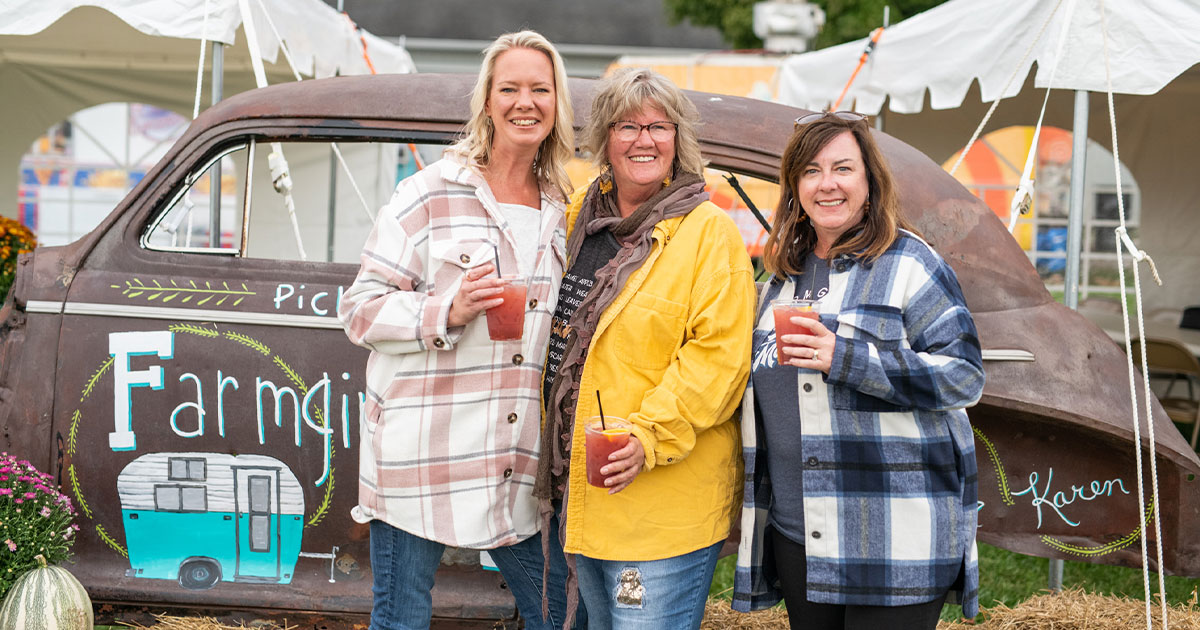 It's not every day you find yourself at a flea market, but when you do, you can expect small businesses and artisans with antique furniture, boutique clothing, vintage goods, handmade gifts and more. Markets offer more than your typical retail stores, as each item is thoughtfully created or curated to be sold. This is only one perk of a flea market that makes visiting worth your while. Need we say more? OK, we will.
ONE-OF-A-KIND FINDS AND PEOPLE
At any flea market, chances are you won't find two of the same thing. Vendors specifically pick and make for each market. This ensures that each experience is unique, both for them and the shoppers.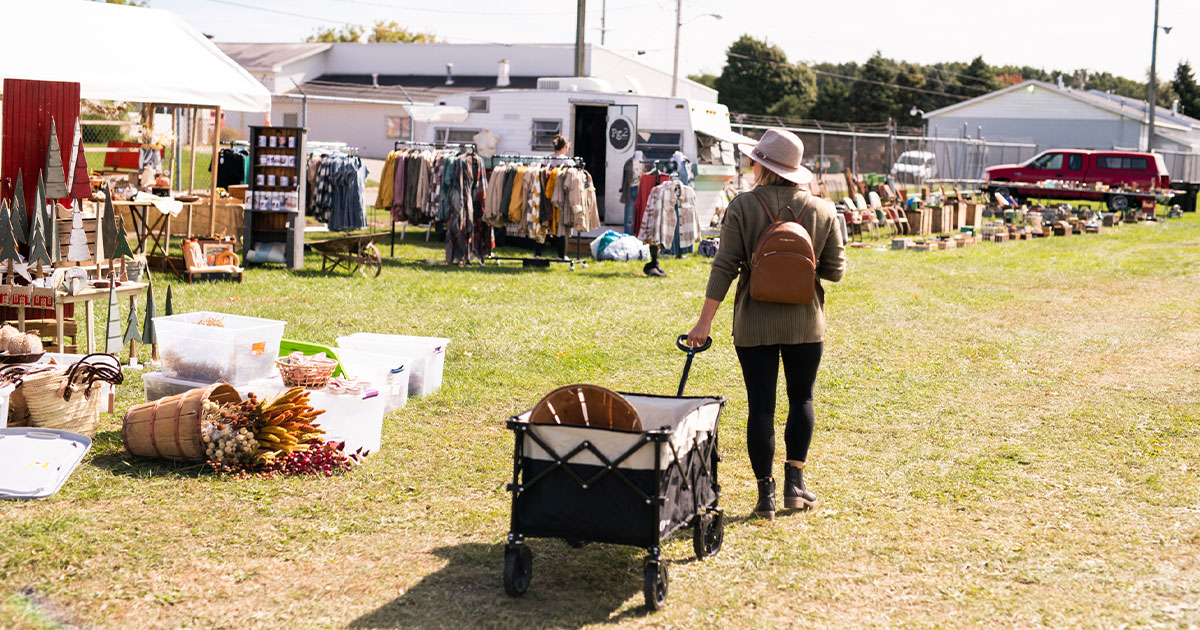 These are the occasions to snag hard-to-find items. Each piece has a story behind it. Ask the vendors about any treasures that raise your brow—you never know the compelling story about where it came from or how it was used; it's part of the distinctive nature of these pieces and the joy of the search. The antique, vintage, and salvage vendors have everything from unique furniture to porcelain signs to saved items from buildings about to be torn down. It's truly special to own something that nobody else has, and even more rare to have a story to tell about it.
Let's be honest—it wouldn't be a flea market without the superstars selling. Markets give sellers a venue to showcase their talents and businesses while allowing customers to shop directly from them. When you spend money with small businesses or artists, you directly support them and their families. It's a purposeful way to shop and allow vendors a community place to sell their wares.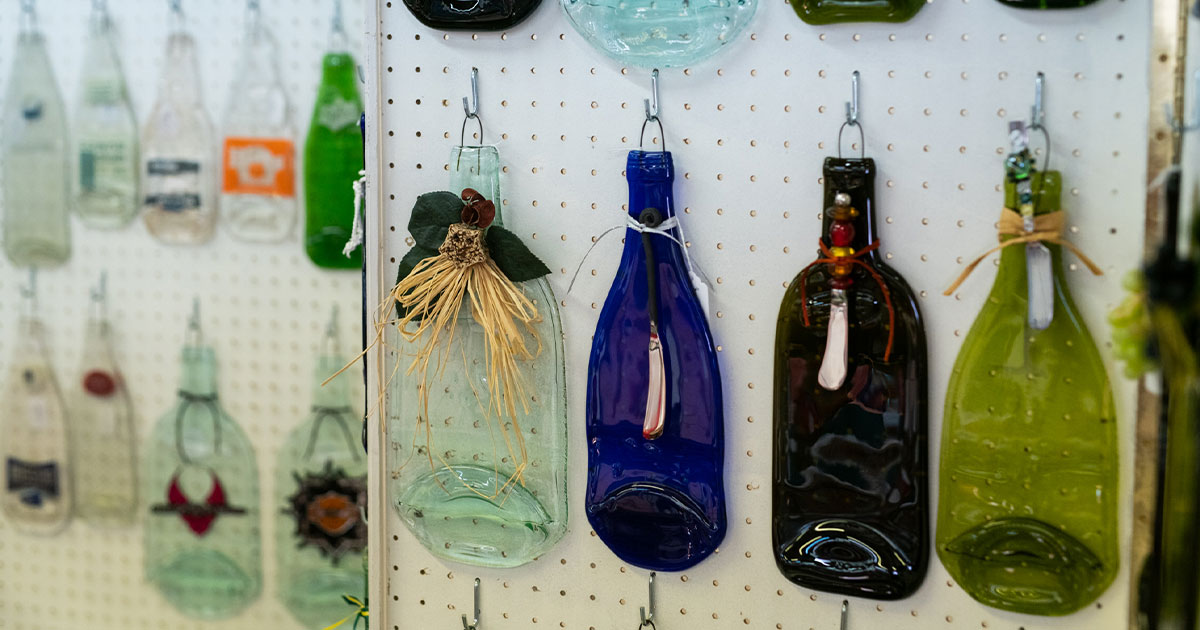 What local vendors can you support at our upcoming market? From Steel Thread Designs creating light fixtures out of vintage items to Leisure Time Design's pieces made from old whiskey barrels to Still Vintage Home Decor's repurposed furniture and home decor, we're just scratching the surface.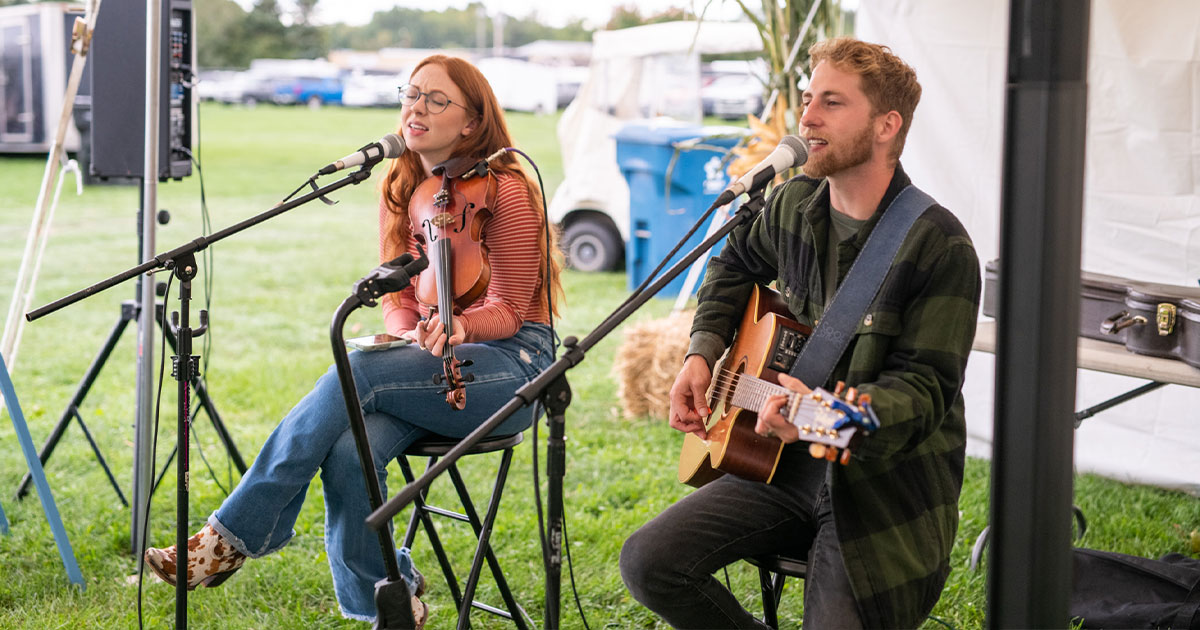 IT'S ALL ABOUT THE VIBE
Each flea market has its own energy, and the excitement from the ticket takers to the vendors and customers is electric. What helps set the tone? Live music and food trucks. Coming up at our Fall Market, we'll have music performances by Rock Island Ramblers, a classic country blues band, and country artists Jake & Mikayla Hoult Band. Being entertained at every corner is a must, even if it's not a hidden vintage gem!
As for food trucks, get your taste buds ready. Enjoy treats from The Rolling Cones, Lazy Dazy Coffee, Holy Smokers BBQ, Stud Muffin Cupcakes, Patty Matters and more (yes, the list goes on). In addition to food trucks, Vitale's will provide beer, wine, mimosas, and sangria on Friday and Saturday afternoon. If you're not singing and sipping during your market experience, then what are you doing?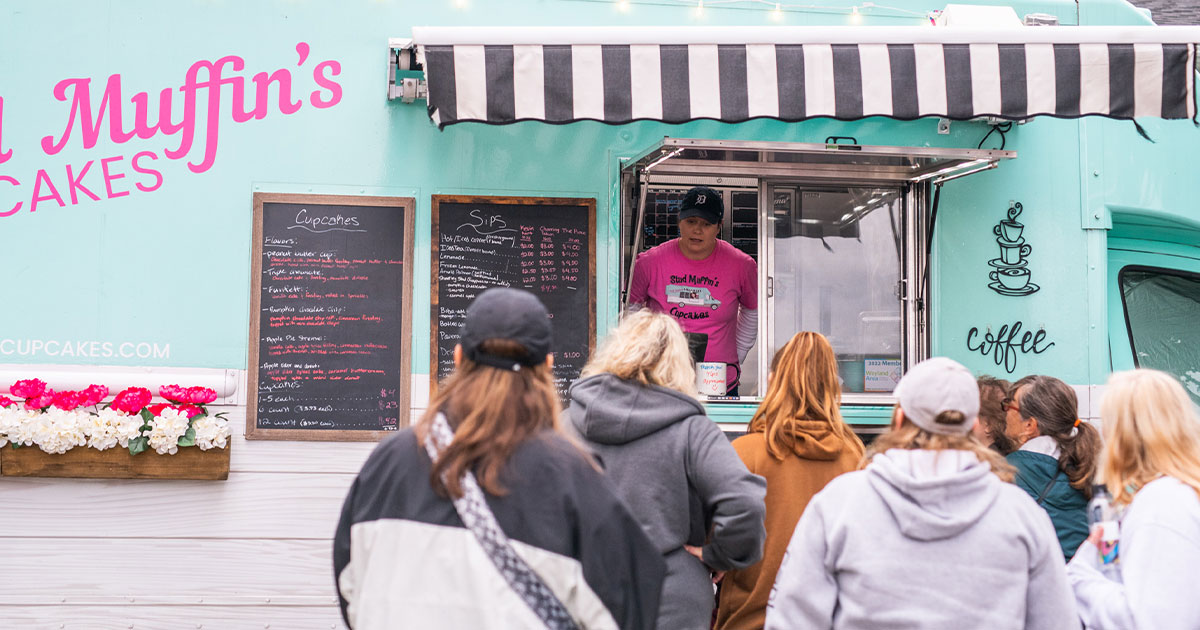 Flea markets have a spirit of their own and make the shopping experience special, just like your unique finds.
LET'S MAKE IT HAPPEN
Ready to wander around the market? There are a few things to consider when plotting your treasure-hunting plan:
Review a map and plan your stops. It doesn't hurt to know what items you're looking for too. Make a list!
Beat the lines, purchase tickets beforehand, and arrive early for the best items.
Be prepared with cash. While some vendors accept credit cards, you don't want to miss out on your dream find.
Need a hand? Don't rely on your arms to carry your finds. Bring a wagon (or your entire crew) so you can shop 'til you drop ... literally.
Chat with the vendors. Whether you're asking for their best price or complimenting their work, they have great stories to tell.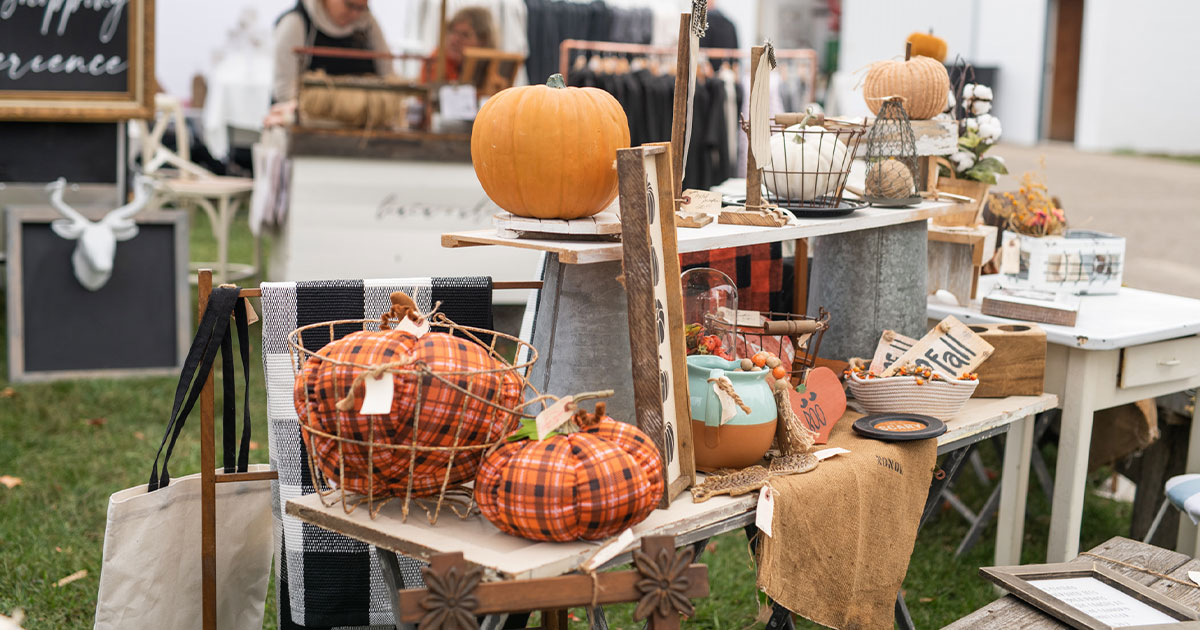 Like we said to West Michigan Woman last year, our biggest tip ... buy it! If you see something you absolutely love, someone else probably loves it, too. It may not be there the next time you come around, so snag it when you see it.
Flea markets are based in communities for a reason—to bring people together. Spending your money and time within your community keeps the support local. Plus, it's a great privilege to carry on the story of historical pieces through your own life. The flea market is all about shopping amongst others who desire to spend a day out with friends and family, supporting hard work and creativity.
So, what are you waiting for? The Farmgirl Flea Fall Market is ready for you!
Written by Karen Mead, Co-Owner of Farmgirl Flea Pickers and Makers.
Photos Courtesy of Samantha Ruth Photography.