The Return to the River festival is coming back to Downtown Grand Rapids for a second year! This free music and art festival will take place on the banks of the Grand River on Saturday, August 26 – Sunday, August 27, 2023.
Attendees could enjoy local and regional music, unique performances and art installations, food trucks, children's activities and more. Return to the River is an event for all ages that celebrates the vibrant life of Downtown Grand Rapids in the beautiful parks and on the riverwalk along the Grand River.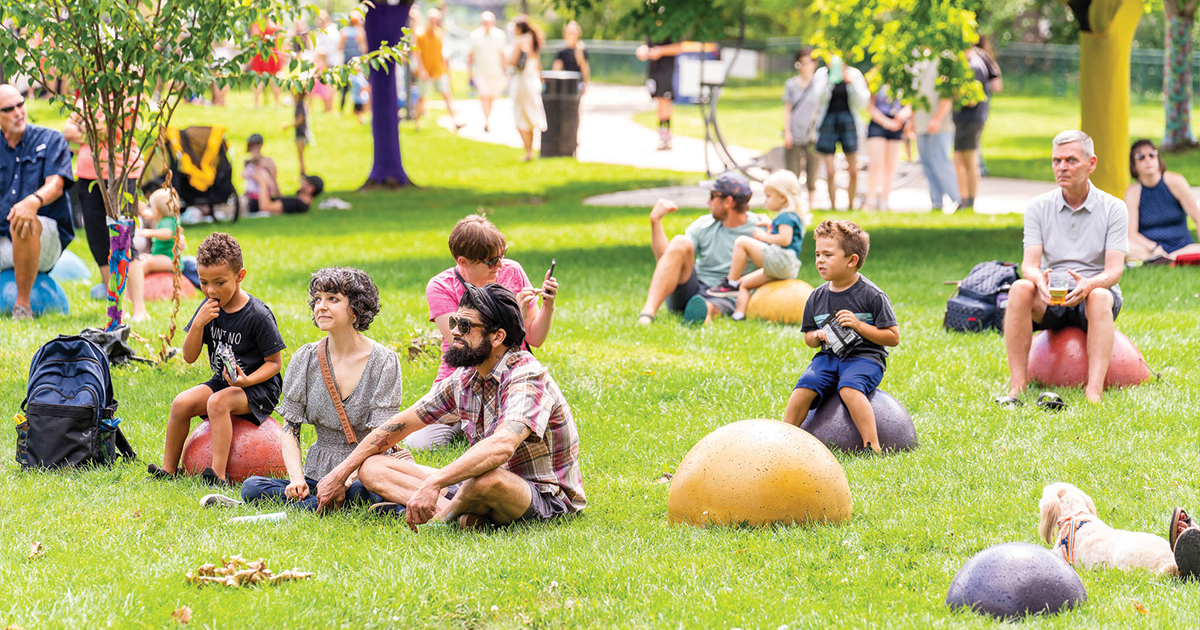 Return to the River was created in 2022 in response to public requests for a Downtown festival focused around the Grand River. While people from all over the region and Michigan are familiar with the fun and recreational opportunities that Downtown Grand Rapids offers, many are unaware of just how much wonderful riverfront public space exists to be enjoyed. Return to the River provides an opportunity for everyone to access the riverwalk and to experience the waterfront parks during two days of art, music and fun for all ages.
Attendees can plan on enjoying:
International and local art installations (including a sneak peak of some upcoming ArtPrize features)!
Live music and entertainment.
Circus performers.
Artisan market featuring tons of local goods (organizations and artists can sign up here to get involved).
A giant, interactive Lite-Brite.
Guided walking tours.
Food trucks.
And more!
The full music and activity lineup will be released soon.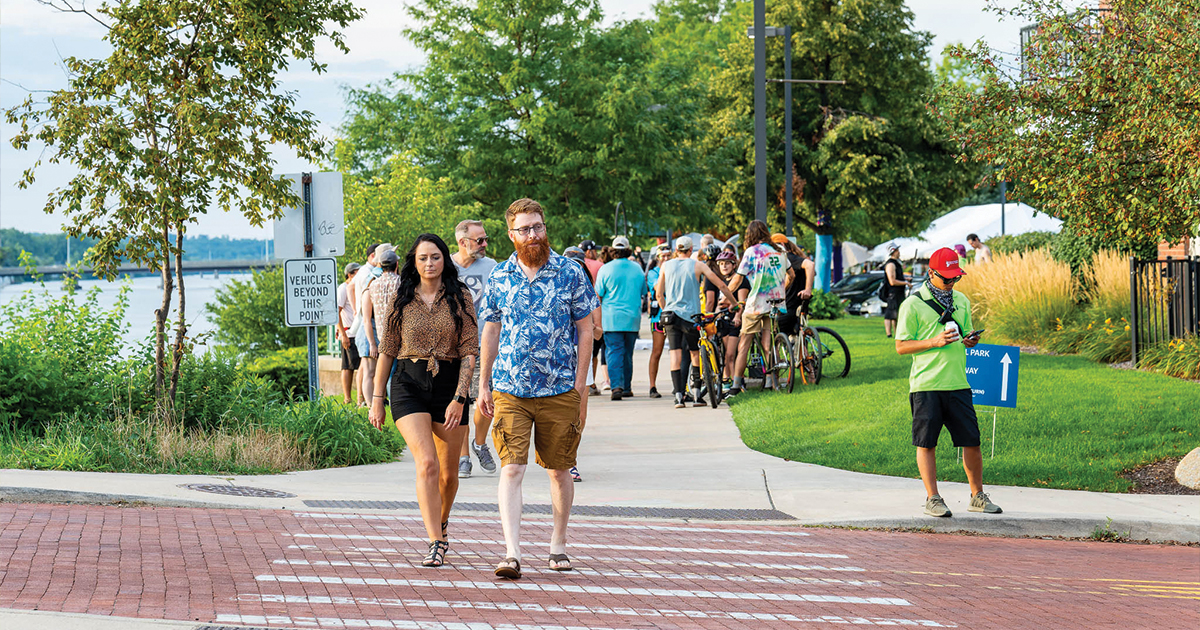 The festival is hosted by Downtown Grand Rapids Inc. (DGRI)—the organization responsible for city building, place-making and public space activation in the urban core of the City of Grand Rapids. Throughout the year, DGRI hosts and supports events, fosters partnerships that support and create public art, and constantly works to make Downtown Grand Rapids an inclusive and welcoming place for everyone. Follow @downtowngrinc on any social channel to stay up-to-date on the latest details. We hope to see you there!
Can't make it to Return to the River? Be sure to check out Relax at Rosa every Thursday afternoon or 3rd Thursdays every third Thursday night of the month.
Courtesy of Downtown Grand Rapids Inc.
Main Photo: Photo Credit to Erika Townsley. Photos within the article: Photo Credit to Bryan Esler.