You don't have to book a flight out of state to catch some waves out on the water this summer! The Great Lakes Surf Festival (GLSF) returns for its fifth year on Saturday, August 12 from 12:30 – 6 p.m. at Muskegon's Pere Marquette Beach for what organizers say is the largest surf festival in the world.
An anticipated 2,500 to 3,000 participants from every age group and water discipline are expected to turn out for a day of fun on the water and off, thanks to plenty of vendors from across the state, live music, exciting giveaways and various ways to get out on the water.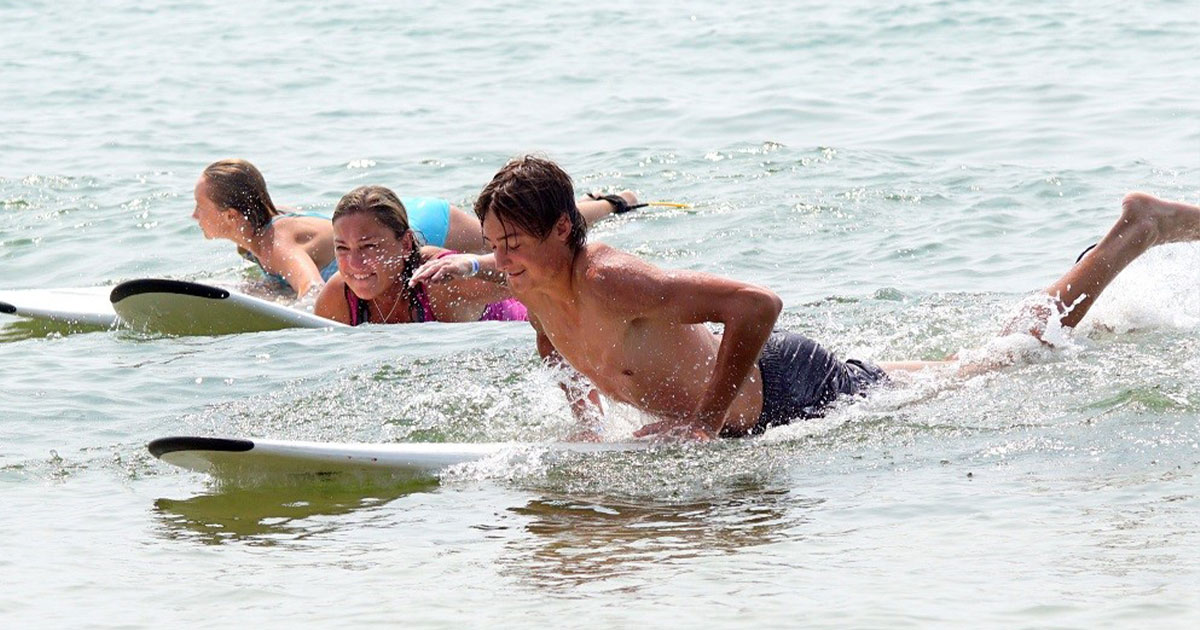 "We have 54 vendors this year, including Moosejaw, Michigan-based surf shops, outdoor lifestyle brands, surf culture companies, activewear companies, year-round outdoor activity companies—all Great Lakes businesses that have grown and flourished in Michigan," said Marlow King, GLSF Executive Committee Board Member.
As the festival heads into the fifth year, Jason Goorman, Entertainment Director and Event MC of GLSF, said he's feeling super stoked for a super fun family day.
"People get to go to the beach and get exposed to a different lifestyle and different local brands and what they have to offer," Goorman said. "There are at least 11 amazing prizes up for grabs this year; the raffle is going to be insane and is a great reason to hang!"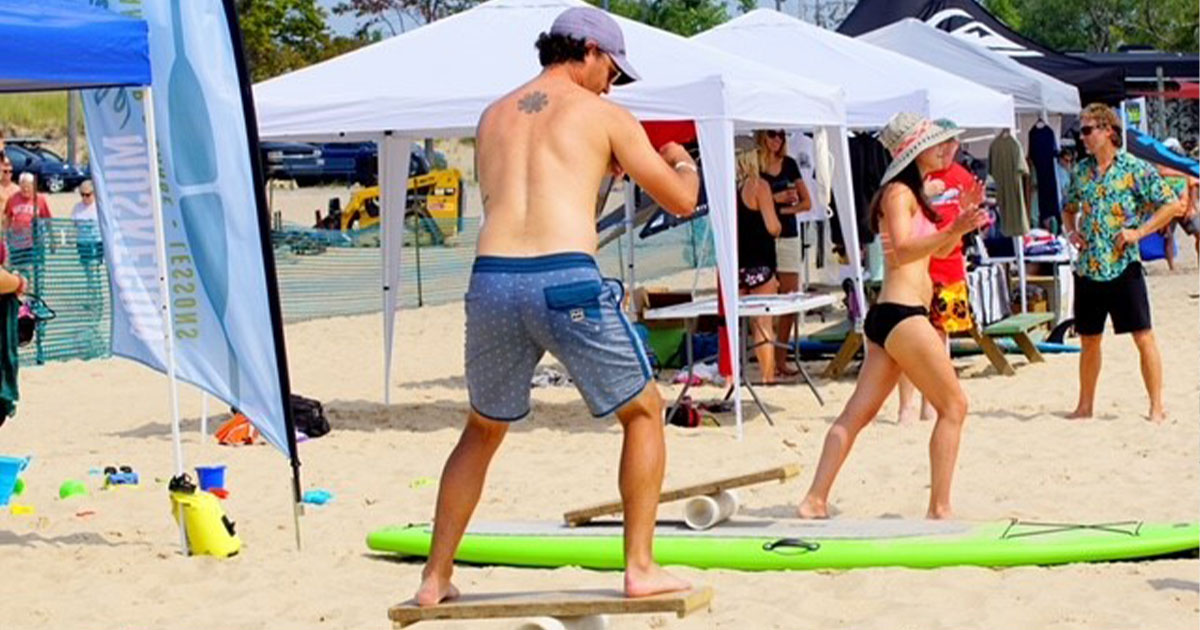 Liz Lanning, GLSF Media and Community Relations Director, shared more information about how the festival has grown since its inception and what water activities could be anticipated by attendees.
"Since our first year in 2018, the festival has grown by incorporating more yoga, more vendors, more local businesses, and we have given back over $2,000 to local charities and organizations from our proceeds!" Lanning explained, noting that the festival will be once again highlighting surf and stand-up paddle board (SUP) lessons. "In addition to lessons, there will be SUP rentals available for anyone looking to enjoy some time paddling around Pere Marquette. Since we have the beautiful water front beckoning us, most attendees also engage in swimming in Lake Michigan. We uniquely provide private lifeguards for this event, which gives added peace of mind for families with young children, or inexperienced swimmers."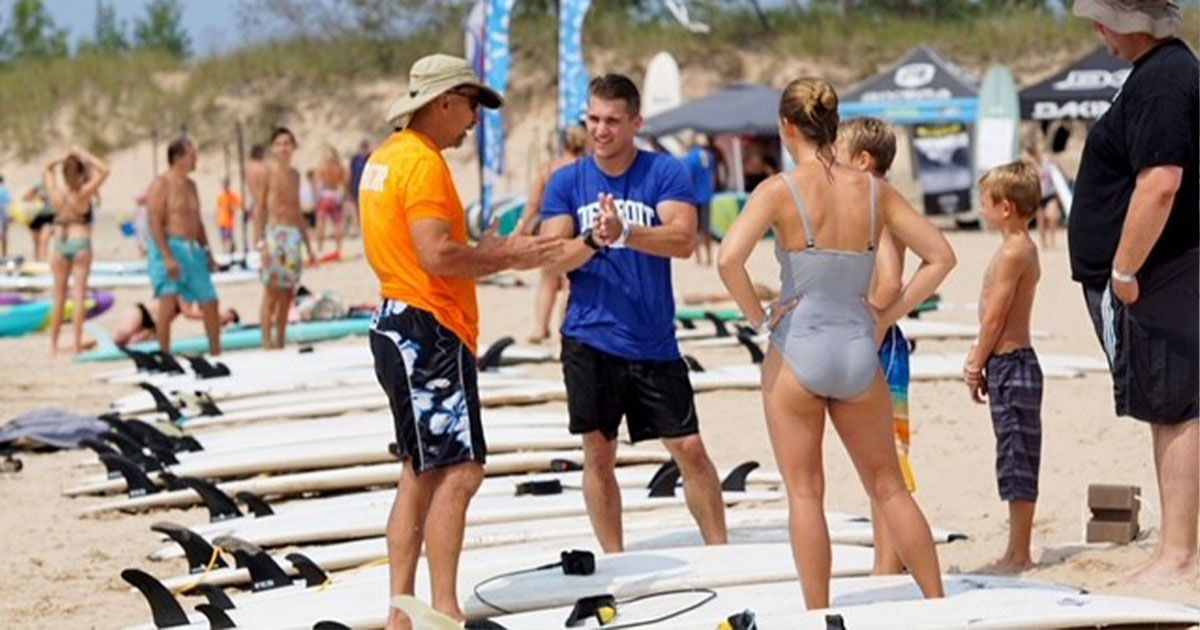 If you don't know how to surf or paddleboard and want to learn, Lanning explained how GLSF is the greatest opportunity to learn in your own "backyard."
"Great Lakes Surf Festival provides the board, experienced surf and SUP instructors, surfing and SUP workshops, rentals and lessons for every level of boarding experience," Lanning said "This is a unique opportunity to learn a watersport that most people don't associate with Michigan, but once you see how easy it can be, you will be able to enjoy our Great Lakes in yet another way!"
Joe Bidawid, Founder of GLSF, said the ultimate goal of the event is to bring people together.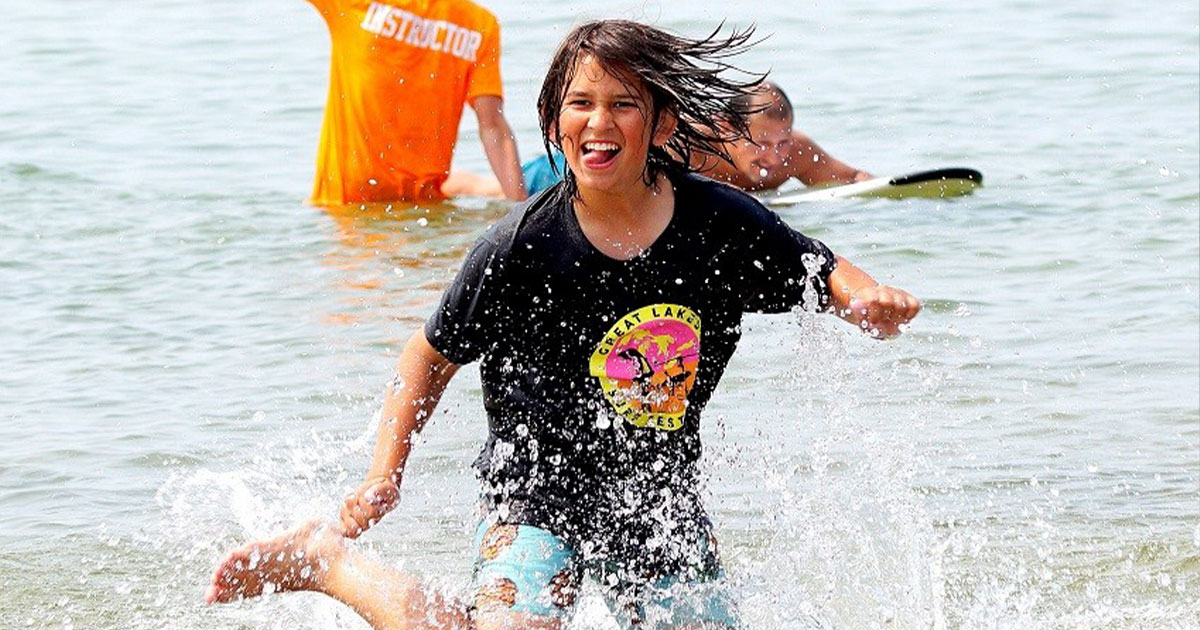 "The Great Lakes Surf Festival is the perfect summer event—it is an event created by a collection of people with a love for our community, who want to empower local youth who haven't had the chance to surf," said Bidawid. "We're all volunteers, we are all giving our time and energy to make this an amazing event. We like to imagine the perfect late-summer day on an amazing beach, doing what you love, surrounded by so many like-minded people from all over who share the same passion."
GLSF is prepared with two built-in rain delay days so that vendors, visitors and participants won't be disappointed by any unexpected weather: Friday, August, 11 from 5 - 9:30 p.m. or Sunday, August, 13 from 9 a.m. - 1:30 p.m.
Organizers say the festival draws visitors from both peninsulas, other states and even other countries, with an ever-growing increase in foreign exchange students from multiple colleges and universities. They encourage all ages to participate in the festival and are pleased to offer free passes for college students who show a valid I.D.
For a preview of the festival, check out a highlight video from 2019 below:
More information can be found at Great Lakes Surf Festival.
Written by Sarah Suydam, Managing Editor for West Michigan Woman.
Photos Courtesy of Great Lakes Surf Festival.