"Let's Be Friends" is the theme for the 2023 Grand Rapids Asian-Pacific Festival, featuring a celebration of culture, community, food and entertainment.
The Grand Rapids Asian-Pacific Festival is back for 2023 and taking place from June 9-11, at Calder Plaza in downtown Grand Rapids. The festival is a celebration of the rich and diverse cultures of Asia and the Pacific Islands, and serves as an opportunity to learn, connect and make new friends with people from different backgrounds.
"We believe that friendship is the foundation of any strong community, and that's why we chose 'Let's Be Friends' as our theme this year," said Ace Marasigan, Executive Director of the Grand Rapids Asian-Pacific Foundation. "We want everyone to feel welcome at the festival, regardless of their race, ethnicity or background. This is our opportunity to learn from each other and to share our cultures and traditions with the wider community."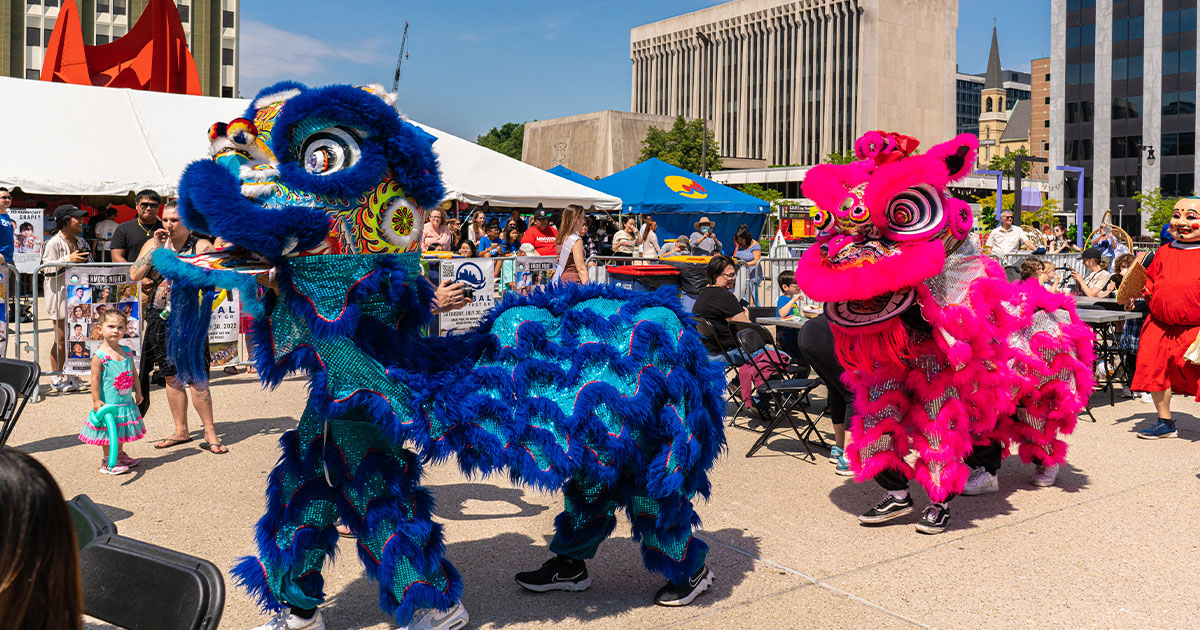 The festival kicks off on Friday, June 9 with an event featuring lion and dragon dances, taiko drum performances, a K-pop dance cover competition, in addition to DJs. On Saturday, June 10, festival-goers can enjoy performances by Sudden Rush, Hmong Canadian rock band, Vijay Band, a Vietnamese Variety Show, Filipino performers, and an Indian and Pacific Island groups fashion show. There will also be educational experiences, cooking demonstrations and a special honoring of the elder of the year. On Sunday, June 11, the festival will be dedicated to Ohana, which means family in Hawaiian, and will feature family activities, scavenger hunts and cultural dances.
In addition to the performances, the festival will feature 19 food vendors, each with their own unique menu, multiple merchandise vendors, activity booths, kids' activities, adult beverages and more. Organizers emphasize that the festival is an inclusive event for all, celebrating AAPI roots and friends.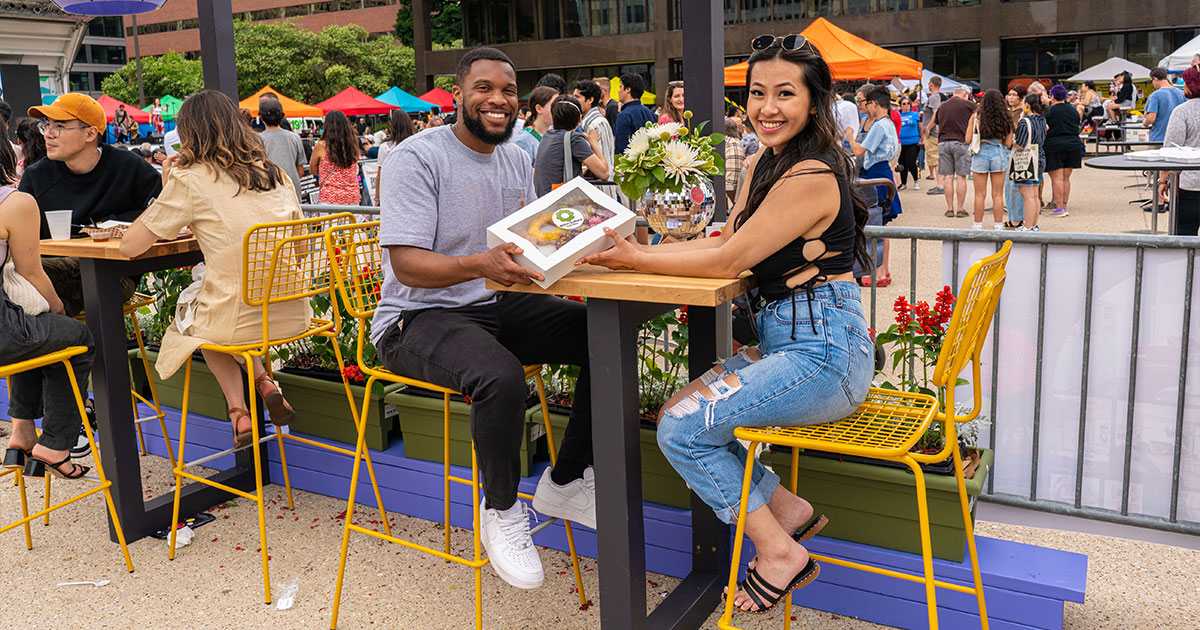 "We want you to come just as you are," said Marasigan. "The Grand Rapids Asian-Pacific Festival 2023 is an opportunity to celebrate culture, traditions, and make new friends with all. We hope to see you there!"
The festival arrives on the heels of Gov. Whitmer signing Senate Bill 18 on May 17, designating January 30 of each year as "Fred Korematsu Day" in Michigan.
Korematsu was born to Japanese immigrant parents in Oakland, California. On February 19, 1942, President Franklin Roosevelt issued Executive Order No. 9066, authorizing the Secretary of War and military commanders to require all Americans of Japanese ancestry to be placed in incarceration camps. Korematsu was arrested at age 23 for defying the government's order and appealed his case all the way to the United States Supreme Court. In the landmark decision Korematsu v. United States, the court ruled against him. Fred Korematsu later moved to Detroit and remained an activist all his life. His conviction was vacated on November 10, 1983, but the Korematsu decision was not overturned until 2018. "Fred Korematsu Day" has also been recognized in the states of Hawaii, Utah, Georgia, Virginia, and California.
Marasigan shared his reaction to the designation with us.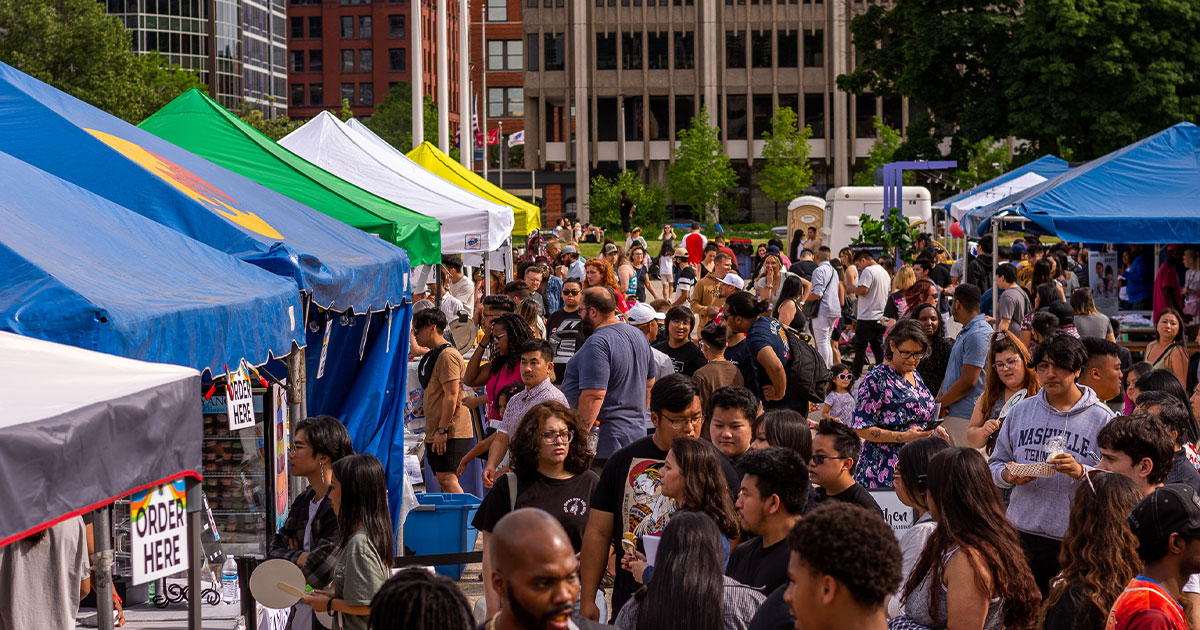 "This momentous day is a powerful reminder that even in the darkest times of injustice, the courageous voice of a single individual can ignite a transformative spark," Marasigan said. "Many are unaware of the lesser-known chapter in American history during World War II, known as the internment of Japanese Americans. However, its enduring importance compels us to strive for justice and equality.
"As we move forward, let us draw inspiration from Korematsu's legacy and envision a future where everyone is embraced and accepted for who they are, fostering a society grounded in inclusivity and belonging."
For more information about the festival, visit GRAPF 2023, call 616.634.5203, or email [email protected].
Written by Sarah Suydam, Managing Editor for West Michigan Woman.
Photos Courtesy of 616 Media, Courtesy of Grand Rapids Asian-Pacific Foundation.