Lovers of handmade and vintage goods won't want to miss the Handmade and Vintage Marketplace, a one-day-only spring event of shopping and dining.
Taking place on May 1 from 10 a.m. – 4 p.m. at the Grand Rapids Downtown Market in partnership with Vintage in the Zoo, the event is an outdoor shopping experience featuring over 60 regional artisans and vintage vendors. Merchants will line the outdoor Market Shed to offer shoppers everything from clothing to unique home goods and original artwork.
Since forming Vintage in the Zoo in 2017, founders Megan Zielke and Patrick Turner have an established calendar of similar events in Kalamazoo, but are looking forward to reaching a new audience in Grand Rapids.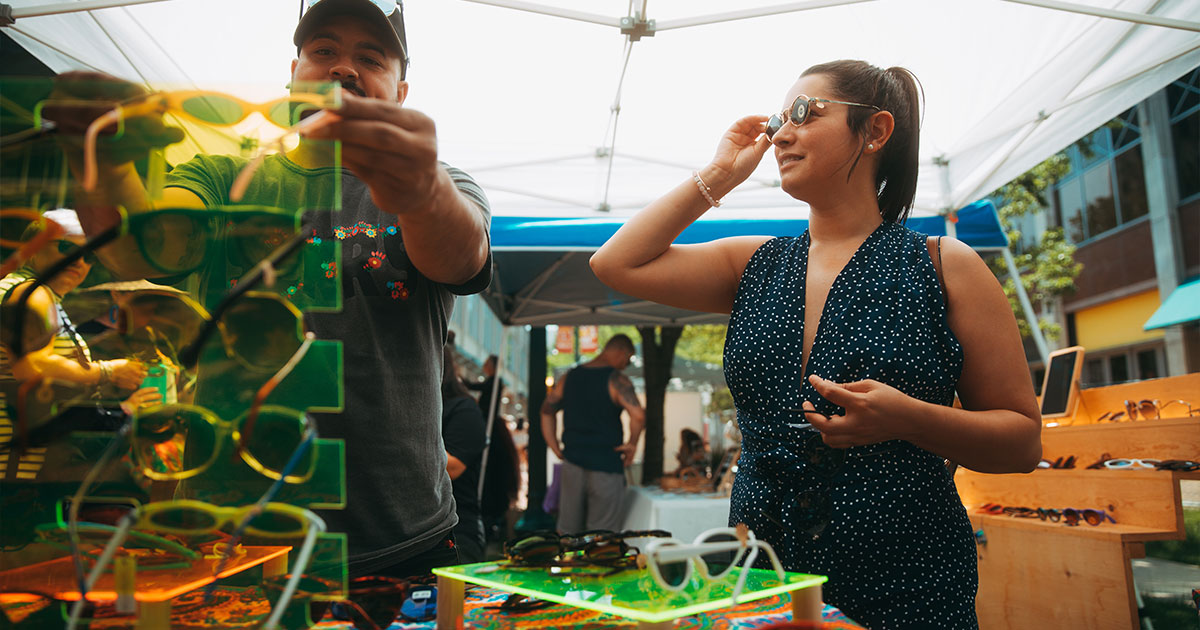 "We are excited to work with the Downtown Market for this event, since it's the perfect downtown venue to host all of these amazing vendors," said Megan. "The best part about these events is that people of all ages can enjoy the atmosphere and shopping experience. Having all of the food from the Market also available to them is an added bonus."
In addition to the hustle and bustle of the event and music from DJ Dan Steely with special guest J-Beez outdoors, shoopers can also enjoy delicious items inside the Downtown Market from one of 20 food merchants in the Market Hall.
"We are thrilled to welcome Vintage in the Zoo on May 1!" said Molly Connolly, Marketing Manager at the Downtown Market. "Guests can grab an early morning coffee from Squibb, do some shopping, then pop inside for tacos or Thai food later in the day. This is the perfect way to kick off the 2022 season of outdoor public events, and welcome people to a delicious and fun shopping experience at the Market."
On-site parking at the Downtown Market is available, as well as limited nearby street parking.
For more information, along with a full calendar of upcoming events and promotions, visit Downtown Market Grand Rapids.
Courtesy of West Michigan Woman.
Photos courtesy of Downtown Market Grand Rapids.