If you're musically-inclined (or have always wished you could be), the new School of Rock Grand Rapids should be on your radar. The locally owned and operated performance-based music education school helps aspiring musicians master skills, unleash creativity and develop tools they need to thrive by offering a wide variety of music lessons, including guitar, singing and piano.
To give folks a look at what to expect, School of Rock Grand Rapids is hosting an Open House on Saturday, April 23, ahead of its April 25 opening. The Open House will give children and adults interested in a performance-based music school the opportunity to tour the newly constructed space near Breton Village and take a free trial lesson on keys, drums, bass or vocals.
"Our staff and our music teachers have eagerly anticipated this day and are thrilled to welcome pre-enrolled students and potential students to our new space on April 23," said Gwen Vryhof Bultema, Owner, School of Rock Grand Rapids. "The School of Rock experience is unique, one for all skill levels, ages and musical aspirations. I can't wait to see students playing and learning together."
In addition to offering lessons, School of Rock also sells musical instruments and music gear through its GearSelect program.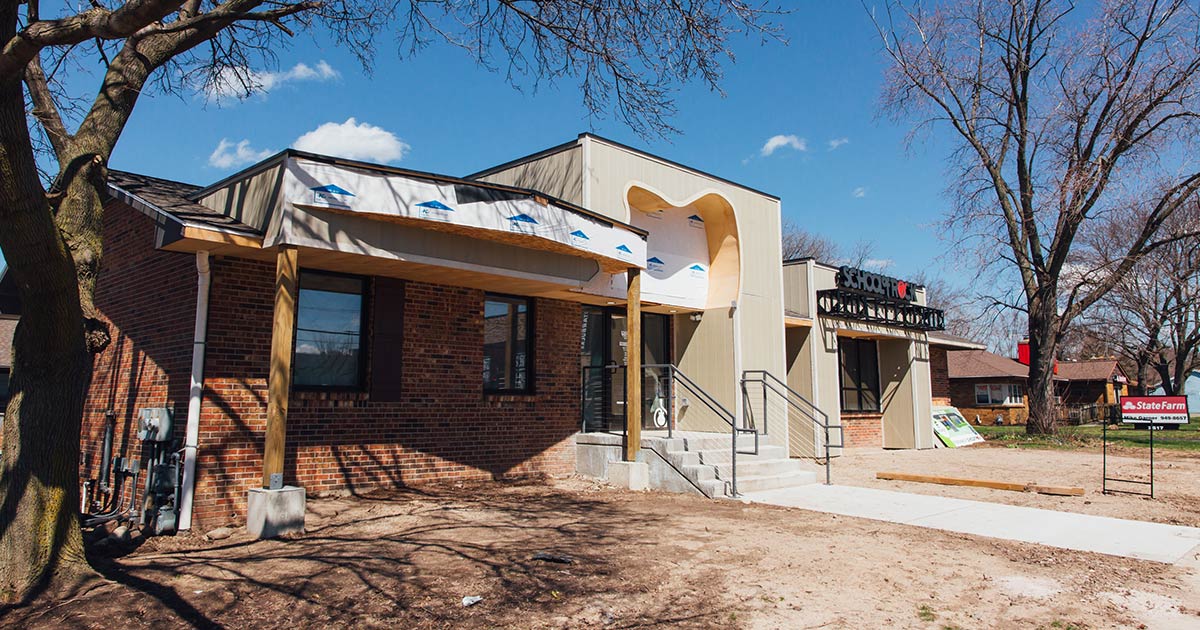 "What excites me most about School of Rock is the opportunity to work with students in a group/band setting," said Scott Patrick Bell, a longtime Grand Rapids musician and new keyboard and vocal teacher at School of Rock Grand Rapids. "When I studied music, we had lessons and a Master Class. While this offered constructive commentary and discussion, it didn't offer the opportunity to make music with my friends. What I am looking forward to the most, is watching what students do with all the shared electricity that creative energy brings to the table."
School of Rock works similarly to the popular School of Rock movie starring Jack Black. Aspiring musicians, ages four and up, attend weekly lessons to learn music theory and techniques via songs from legendary artists like Aretha Franklin, Lenny Kravitz, and Led Zeppelin. They also participate in group band practices, preparing musical pieces for live audiences at local venues. Students at School of Rock Grand Rapids will take lessons in guitar, bass, drum, keyboard and singing.
The school will be open year-round, with added week-long camps during the summer months and over the holidays. The 2022 Summer Camp Schedule was announced in February and can be found here.
In addition, School of Rock Grand Rapids is always hiring enthusiastic music instructors. Interested individuals are encouraged to learn more and apply online.
Written by Sarah Suydam, Managing Editor for West Michigan Woman.
Photos courtesy of School of Rock Grand Rapids.