According to National Geographic, the amount of plastic that flows into the oceans every year is expected to nearly triple by 2040 to a staggering 29 million metric tons. Knowing this, there is no way to separate climate change and its tie to plastics usage.
In order to graphically illustrate the tragedy of plastic pollution in our oceans and waterways, John Ball Zoo is hosting a powerful and engaging art exhibit called Washed Ashore, which will last through the end of the season. The Washed Ashore exhibit features 16 large sea life sculptures made from marine debris collected from beaches. The large, intricate sculptures seek to educate the community on the importance of conservation and sustainability.
"Art is an important part of our West Michigan Community, and we are using art to inspire our guests to understand how plastic pollution affects our wildlife," said Peter D'Arienzo, Chief Executive Officer, John Ball Zoo. "Washed Ashore not only aligns perfectly with our mission, but it also tells a beautiful story that our guests can enjoy."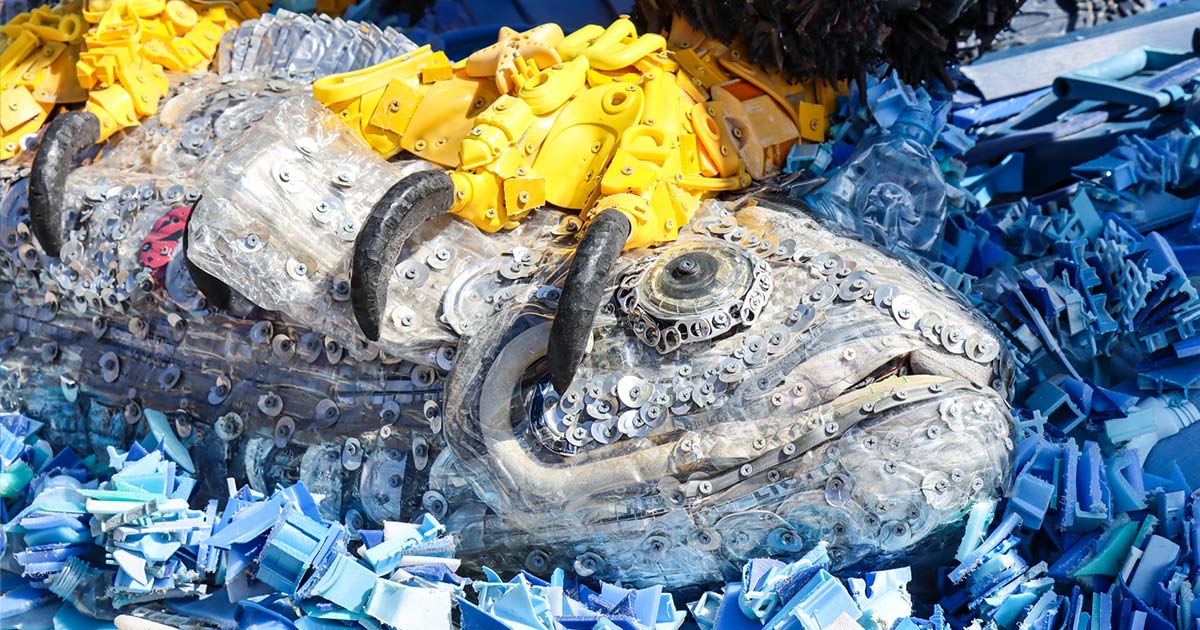 To date, Washed Ashore has used 95% of the debris collected from over 14,000 volunteer hours. The debris has been collected from over 300 miles of beaches and the art made is using 60,000 pounds of plastics that were picked up off the shore.
The sculptures in the exhibit, which opened April 1, is viewable to guests of John Ball Zoo as they make their way throughout the Zoo during their visit. Washed Ashore is included in the price of admission and will be viewable rain or shine during the Zoo's regular operating hours.
In addition to the Washed Ashore exhibit featured this season, John Ball Zoo is continuing to "round up for conservation" thanks to an ongoing partnership with Fifth Third Bank. Round Up for Conservation helps support the Zoo's mission to save wildlife and wild places by supporting their conservation work here in the Great Lakes region and around the world. John Ball Zoo guests are encouraged to round up their purchases made within the Zoo to the next dollar amount. Fifth Third Bank will then generously match those donations up to $35,000 throughout the 2022 season.
"Fifth Third Bank is committed to supporting John Ball Zoo and the Round Up campaign," said Tom Welch, President, Fifth Third Bank. "West Michigan is fortunate to have a conservation leader in the effort to save animals from extinction. This is vital work and we're honored to be a part of it."
To learn more, visit John Ball Zoo.
Written by Sarah Suydam, Managing Editor for West Michigan Woman.
Courtesy of John Ball Zoo