Itching to get outside and have some safe social distanced fun at the same time? Friends of GR Parks' 9th annual Green Gala might be just what you're looking for! Better yet? Funds raised at the event, taking place August 13 at Ah-Nab-Awen Park, help maintain and beautify the city's green spaces for all to enjoy.
Grand Rapids' parks and trees are for everyone—and caring for these spaces is an effort all community members can support and benefit from. Green Gala aims to build community, provide a safe and fun activity for families to enjoy this summer, and celebrate local parks, talent, and food. What's not to like?
Admission is included with the reservation of a picnic basket, filled with a locally made gourmet dinner for two adults. Baskets feature food and drink from Steadfast Supper Club, Daddy's Dough, Brewery Vivant, Farmhaus Cider Co., Proper Soda, and Boxed Water. You could even bring the youngsters along! The organization is offering a kid-friendly and kid-sized menu.
Throughout the evening, picnic guests will enjoy live entertainment from The Diatribe, Jordan Hamilton, Bedrock, Dancespire and emcee A.B.
The funds, awareness, and conversations stemming from Green Gala directly advance Friends of GR Parks' four key goals:
Create volunteer and stewardship opportunities for all.
Increase and protect our city's tree canopy.
Activate parks.
Increase philanthropy and advocacy for parks, trees, and green spaces.
"Green Gala brings people together to experience and appreciate the beauty of our parks, which are increasingly important and activated spaces for our community," said Stephanie Adams, Executive Director, Friends of GR Parks.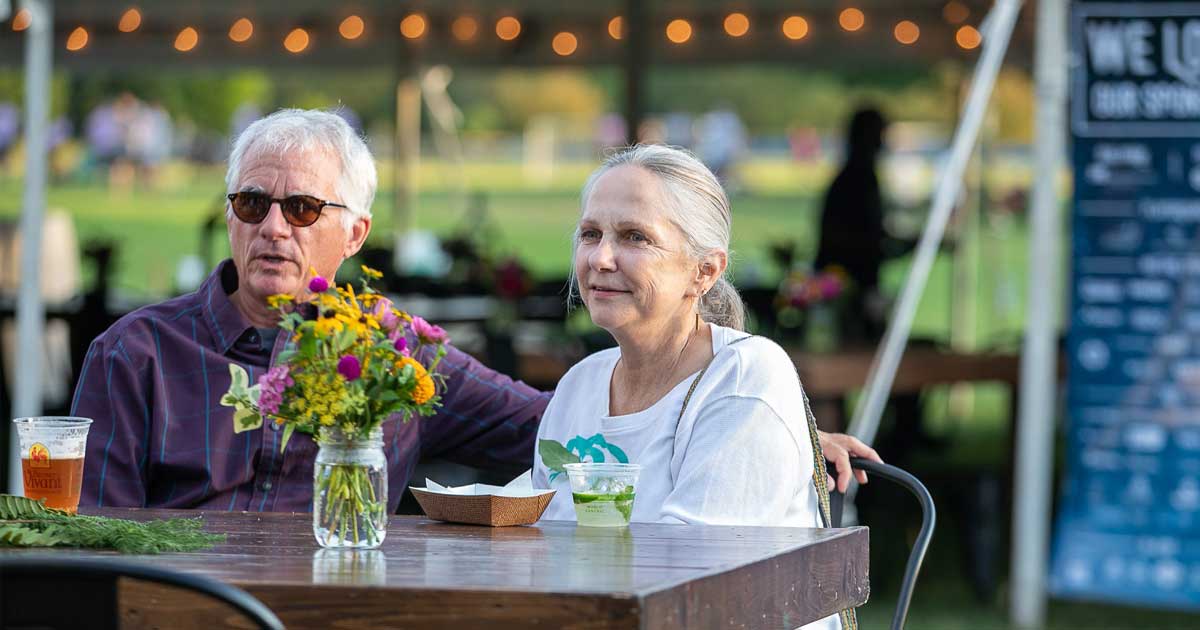 The picnic edition of this years' Green Gala is specifically designed to make social distancing easy.
To maintain safe crowd sizes, guests could choose either a 5:30 p.m. or an 8 p.m. picnic time slot, each with a limit of 100 guests.
Every attendee will receive a face mask and hand sanitizer in their basket, and yard signs with safety reminders will be posted throughout the space. The organization will have predetermined marked "picnic spots" throughout the park for individual households to safely enjoy their meal. A pickup option is also available for those who would like to support the organization, but are not yet ready for gatherings.
Picnic baskets can be reserved until Monday, August 10, at Friends of GR Parks. When reserving a picnic basket online, guests can indicate which picnic time they prefer, or if they will pick up the basket to take home.
Learn more at Friends of GR Parks.
Written by Sarah Suydam, Staff Writer for West Michigan Woman.
Photos courtesy of Friends of GR Parks.