Small businesses are the heart of any community, and West Michigan is no exception. As we enter the holiday shopping season, it's more important than ever to shop locally and support those who enrich our community through their entrepreneurship.
In this Small Business Spotlight, we sat down with Jaclyn Yared, Owner of Laurel & Jack, to get to know more about being a small business owner and what shoppers could find at her several stores.
Share a bit about your business and what makes it unique!
Laurel & Jack is a boutique that originally opened in Ada. We have quickly expanded and now have stores in East Grand Rapids, Holland, Ann Arbor and Grand Haven. Our goal is to provide our shoppers with quality products while also maintaining affordable prices. At Laurel & Jack, our specialty is offering our customers unique, statement pieces!
What types of products and/or services do you offer shoppers?
One of my goals with Laurel & Jack is to provide a one-stop-shop for our customers. We have something for everyone! At our stores you can find women's, men's, tweens and teens, kids, and baby products and clothing. We also sell a variety of home decor, beauty supplies, jewelry and accessories, party supplies and more!
Aside from the unique display of items we carry, we also like to provide our shoppers with a premium experience by hosting events with food, discounts and entertainment. Event information can be found on our Instagram and Facebook page! Sip and Shops are another fun way to shop with us. Customers have the option to book a Sip and Shop event with us in which they can host a private shopping experience with friends, drinks and a 20% off discount on all items!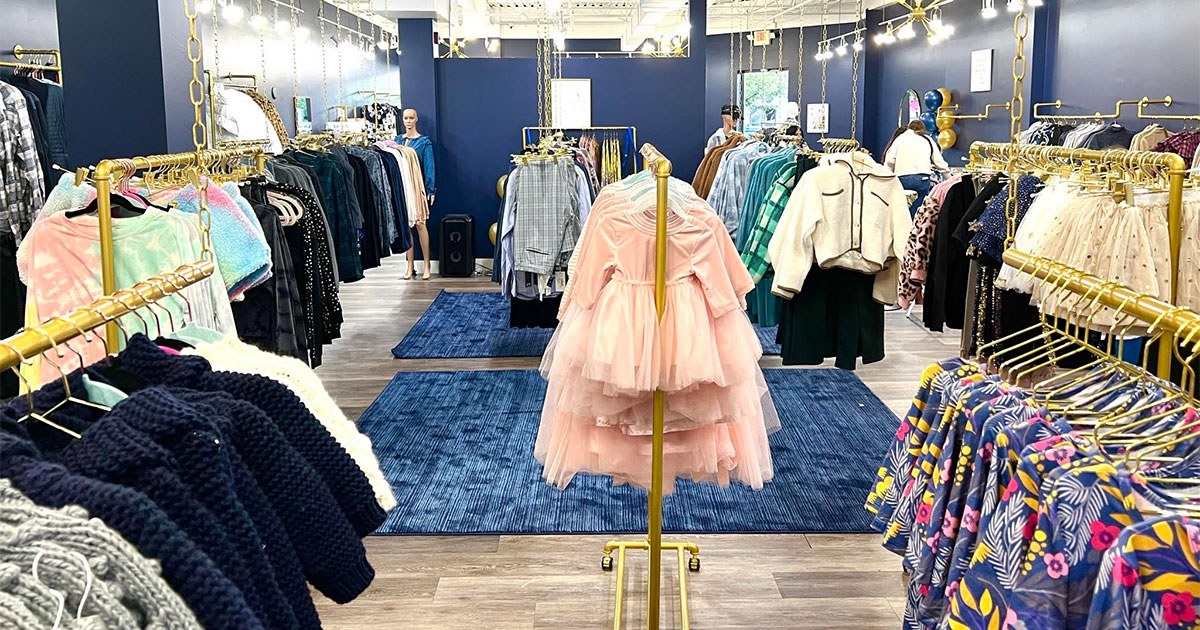 What's your favorite part of being part of owning a small business?
One of my favorite parts of owning a small business is that with every store we open, we become immersed in the community. At Laurel & Jack, we make an effort to connect with other local small businesses, participate in community events and support local charities.
In addition to choosing to shop local when possible, how can the community support small businesses like yours?
Aside from shopping at small businesses, members of the community can also support by spreading the word! You can make a huge difference by promoting businesses via word of mouth and/or social media. There is nothing I love more than seeing our customers show their support by posting and tagging us on social media in a photo of them sharing one of their purchases!
With the holidays approaching, is there anything specific shoppers should be aware of?
Laurel & Jack has been working around the clock to turn our stores into a winter wonderland! We have so many fun holiday items including clothing, decorations, party supplies and more. If you prefer shopping from home, you can find all of these items on our website, as well. On the website, we have a Holiday Collection, gift guides and stocking stuffer ideas for everyone on your list. Another way our customers can celebrate the holidays with us is to book a Sip and Shop—it's the perfect setting for individuals or employers to host a holiday party!
Where can people find you and shop your products?
We have store locations in Ada, East Grand Rapids, Holland, Ann Arbor and Grand Haven. The Grand Haven store is currently closed for the winter season and will reopen in the spring. Most of our items can also be found on our website and Facebook shop. Information such as store locations, hours of operation, and how we can be reached can be found on our website, as well.
Written by Sarah Suydam, Managing Editor for West Michigan Woman.
Photos Courtesy of Laurel & Jack.