In 2021, Management Business Solutions (MBS) is proudly celebrating 15 years of delivering top-notch staffing solutions and employment services to West Michigan and national clients alike. Since opening its doors in 2006, MBS has earned a solid reputation for high quality and timely service; and for the ability to meet clients' growing needs for a diverse and multi-faceted workforce with the highest quality talent.
CEO and Founder Floriza Genautis reflected on how MBS has grown from a staffing agency of one to a team with multiple players.
"It has truly been an exciting 15 years! We've seen it all and have been successful through the ups and downs, thanks to our fantastic team and incredible client relationships," Genautis said. "It's great to see how far we've come, and we look forward to seeing where the next 15 years takes us!"
A certified Women's Business Enterprise (WBE) and Woman-Owned Small Business (WOSB), MBS was founded to provide cost-effective and customized employment solutions to clients in many different industries—including construction, government, healthcare, higher education, manufacturing and nonprofit.
With the addition of its CROSSROADS career consulting service in 2020, MBS has expanded its service portfolio to assist candidates with career guidance, and to help businesses support their personnel through virtual and in-person workshops and seminars.
"By utilizing our recruiter-based perspectives derived from working with thousands of hiring companies, CROSSROADS services have helped hundreds of candidates take the next step in their careers—while helping them address internal and external barriers to employment and/or advancement," said Amy Marshall, MBS co-owner and co-founder of CROSSROADS.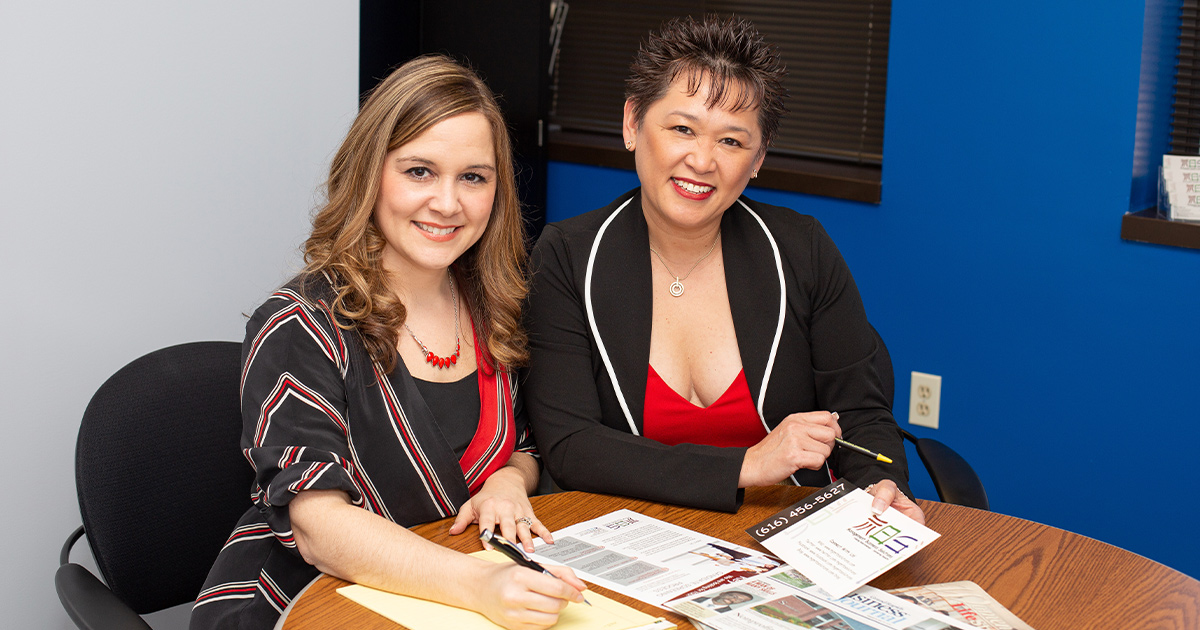 Headquartered in Grand Rapids, with a staff diversity that reflects the communities in which it works, MBS has maintained a strong commitment to the West Michigan community while expanding its national reach.
Click here to read more about MBS offerings related to career consulting or staffing needs. In addition, learn more about Genautis' personal take on beauty and wellness by revisiting her Beauty Beat interview with West Michigan Woman.
Written by Sarah Suydam, Managing Editor for West Michigan Woman.
Photos courtesy of Snap Studio.