While many factors affect job success—skill set, knowledge, business insight, colleague interactions—having a mentor could also help.
A mentor with experience or knowledge you seek could help you in your role or assist with opportunities. A mentor is someone you respect, perhaps with a position you aspire to or in field you hope to enter. Often, mentorships are a two-way street.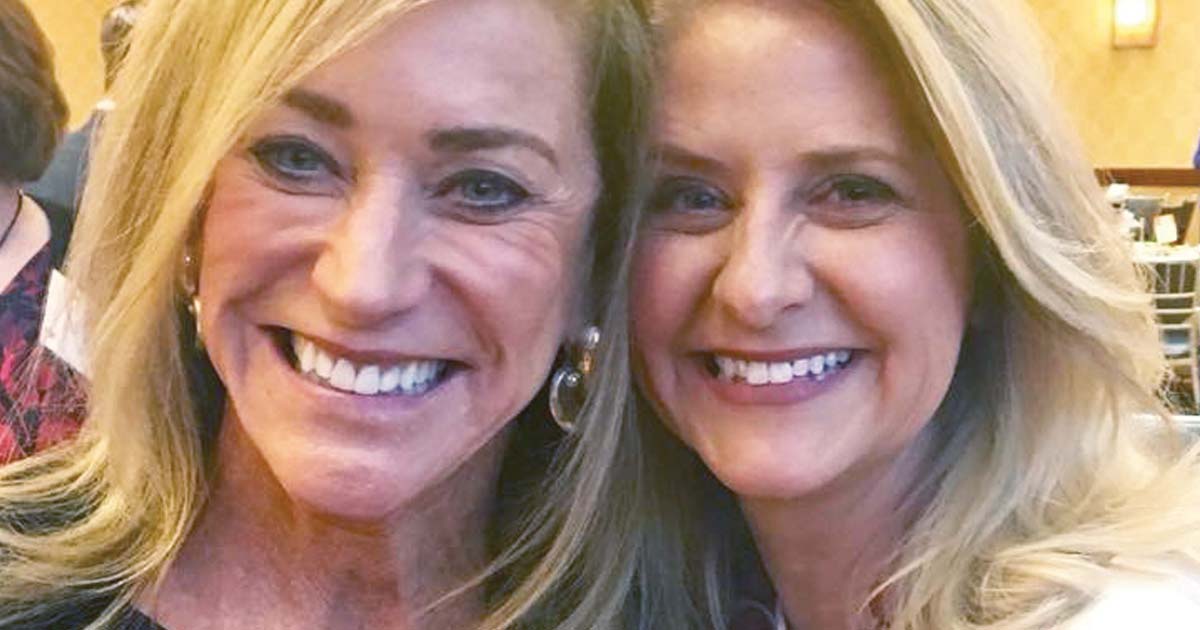 Kathleen Stewart Ponitz and Stacie Behler. Photo courtesy of Stacie Behler.
Step aside and share the wealth.
Mentorship holds special meaning for Stacie Behler, Group Vice President of Public Relations and Communications, Meijer Inc. One memorable mentor gave her the confidence to persist in her education. Throughout college, her endeavors were supported "constantly, quietly and consistently." Thirty years later, keeping Behler's interests in mind, this mentor nominated her for a prestigious award at her alma mater.
Behler mentors, wanting to affect others this way. She knows a mentor could "help you to find your tribe"; she knows networks are hard to break into.
"Mentoring someone isn't just about supporting them. Sometimes, it means stepping aside and really giving up an opportunity to someone you see most deserving of it."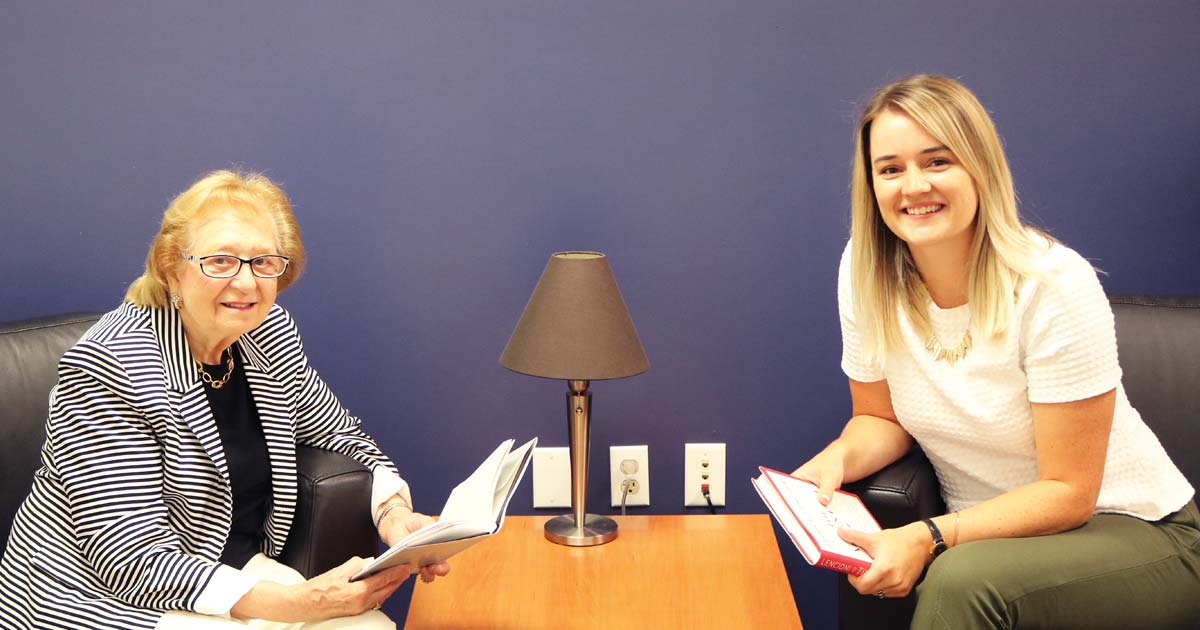 Jacqueline Taylor and Olivia Weaver. Photo courtesy of Jacqueline Taylor.
Purposefully build pathways.
Mentors are service-oriented supporters to Jacqueline Taylor, Ph.D., and Olivia Weaver, who is mentored by her. A successful mentor will guide, advocate and open doors for those they're helping.
Dr. Taylor, an Associate with Pondera Leadership Consulting, mentored Weaver's mother. Through that connection she became a mentor for Olivia, who'd sought someone genuine and trustworthy. "I knew Jackie could be an unbiased supporter and guide me in the right direction."
Taylor also seeks to mentor her granddaughter, who's close in age to Weaver. While it's sometimes easier to have a more traditional mentorship with Weaver, Taylor notes, her granddaughter is still appreciative of her grandmother and the role plays in her life. "She says she's grateful for how open she can be with me and I pride myself on that."
Taylor aims to help others understand how great they are and, through a partnership with those she mentors, help them build the pathway they want to be on. There is a countless amount of trust that goes into the informal teaching of mentorship. "It's passion that not everyone is born with," Weaver said.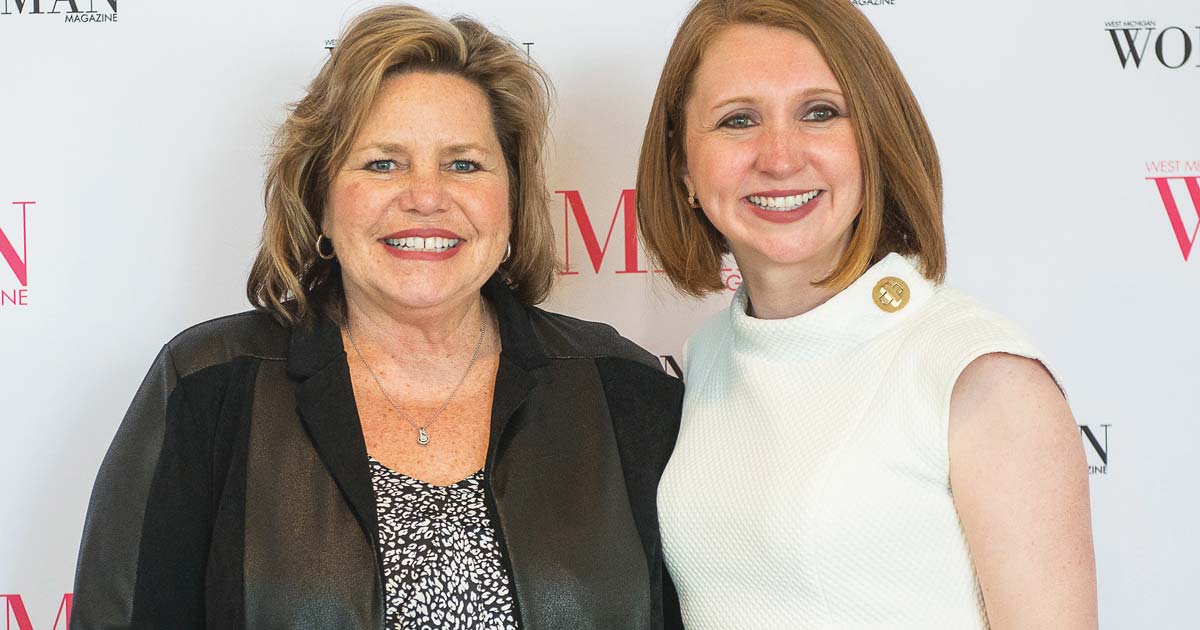 Lisa Gustafson and Lauren Youngdahl Snyder. Photo courtesy of Kate Morrow Photography.
Learn through vulnerability.
"Being a mentor is a gift," said Lisa Gustafson, Executive Director of Business Customer Care, Consumers Energy.
Years ago, Gustafson was talked down from "a big mistake" and moved up and on, after her mentor made her realize the mistake wasn't a career-breaker. Today, she strives to do more than share insight. "Mentors can exponentially grow your network. They can be such a resource to grow your life by. I try to connect people—to help build brands."
Gustafson's best mentorships came when both parties allowed themselves to be a little vulnerable. Sometimes, someone else has been through a problem you feel you must go alone.
"When you don't share your failures, you won't learn from them."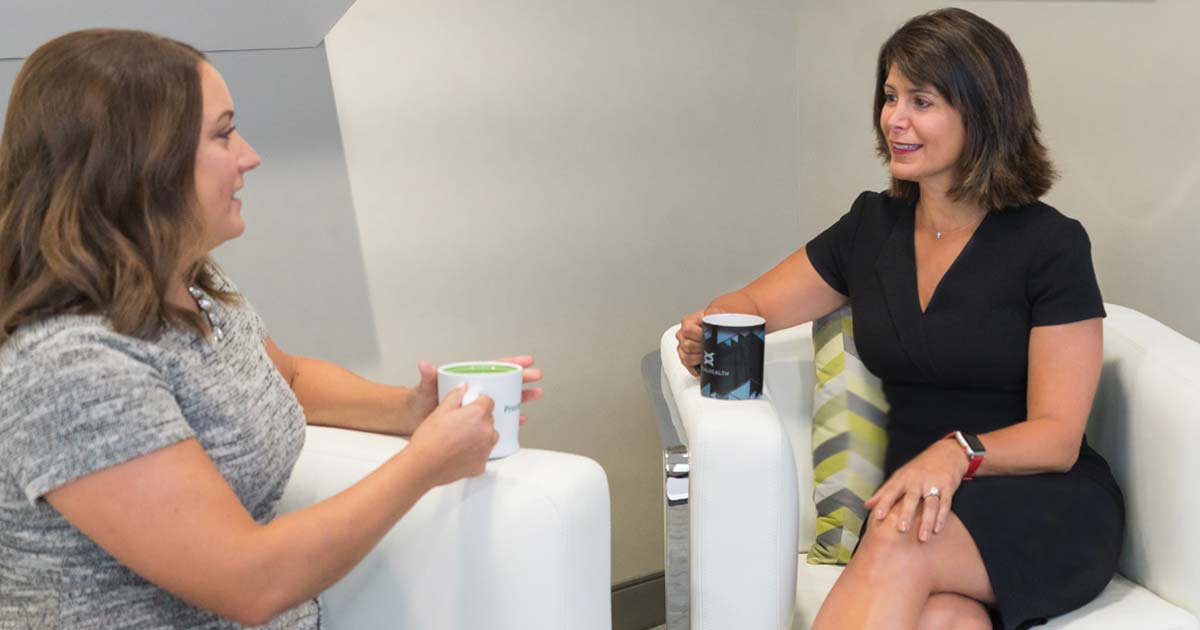 Photo courtesy of Krista Avery and Joan Budden.
Gain as much as you give.
Mentorship helps Joan Budden, Priority Health President and CEO, be a better leader. She approaches it with a give-and-take attitude, knowing everyone offers a unique perspective. "I've learned so much from the young people I mentor and it's all helped me to lead better. It's helped me work on making their careers worthwhile."
Mentorship inspires Budden. "At this point in your career, you can get jaded by how long you've been doing it. Someone just starting out can remind me of how fortunate I am."
Mentors provide support, help others along and even play matchmaker. Budden wants to connect to people of similar personality and career aspirations.
"I don't know many other women who don't want to mentor other people. It feels like a rite of passage."
April Simone Stevens is a Grand Rapids-based lifestyle blogger. Along with writing, she enjoys photography, reading and graphic design. When not working, April Simone spends much of her time exploring the city's various breweries and restaurants—and visiting Grand Rapids Art Museum as often as possible. Keep up with her adventures and reflections on Instagram: @april.simoneee