As someone who has always worked in customer service, I often wonder if I pay more attention to quality customer service (or the lack thereof) than those around me.
At Stingray Advisory Group, we engage with clients on a regular basis in-person, by phone, through our digital channels—you name it. In a world that is shifting more and more toward electronic communication and automation, it can be easy to lose the human element sometimes. For me, that means being even more deliberate and diligent about figuring out how to connect with people.
I view quality customer service as a form of teamwork. There needs to be solid communication, follow-through, accountability and progress toward a shared outcome. This outcome could be as simple as a positive experience or a larger, measurable goal.
For those of you who know me, you probably know that I am a huge proponent of personality assessments, both personally and professionally. I have found being more self-aware and cognizant of different personality types and traits to be incredibly helpful when it comes to interpersonal communication and teamwork.
If you read my recent piece about work/life integration, you'd know I love being able to enjoy every moment. This is true in all aspects of my life. For me, it boils down to a few key elements that will help create positive—and memorable—customer experiences.
Say what you mean and mean what you say.
We all value honesty. When it comes to customer service, be upfront and forthcoming with clients. For example, there may be situations where your turnaround times for service requests are less than ideal. Instead of setting unrealistic expectations, let your clients know what to expect in advance. This will also allow them to make any necessary changes or adjustments on their end.
Be reliable.
Going a step further from saying what you mean and meaning what you say is taking the appropriate action. A review I received from a client years ago still sticks with me. He said: "She did what she said she was going to do, when she said she was going to do it." Clients rely on us. That is not something we take lightly.
When it comes to addressing client needs, there may be little you can do to alter your capacity. Don't be afraid to think outside of the box. Is there anything you can control that may help lessen the impact on your client? Tip: Determine your client's actual needs and timing. Just because they are communicating an ask today, doesn't mean they need it ASAP. Once you understand this, you may be able to find mutually beneficial solutions. For instance, the requested deliverable may be able to be completed in segments, versus as a whole.
Create memorable, personal experiences.
Think about the best dining out experience you've had. What made it "the best"? Was it just the food? Or was it the fact that the waitstaff took a sincere interest in your reason for being there, which kicked off a sublimely intimate dining experience that culminated with a complimentary desert because you'd mentioned you were celebrating a special event.
We all like to feel acknowledged and important. Whether it is a large or small gesture, there are ample opportunities to create special moments in your regular interactions. Tip: From a handwritten "thank-you" card to hosting a client appreciation event, any organization can find ways to show customers they care.
The next time you interact with someone, take a moment to ask yourself: "What am I doing to make this interaction the best it can be?" It may take some practice (and patience) and that's OK. You may be surprised how much more engaging and rewarding it will be when you slow down and make the time to live in the moment.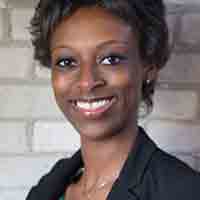 Leandra Nisbet is the owner of Stingray Advisory Group LLC and co-owner of Gold Leaf Designs LLC and Brightwork Marine. With over 12 years of experience in leadership, sales and marketing and graphic design, she assists businesses with creating strategies for growth and sustainability through: strategic planning, marketing concept development/implementation, risk management solutions and financial organization. She is actively involved in the community, sitting on several boards and committees. Contact Leandra Nisbet by e-mail at [email protected].