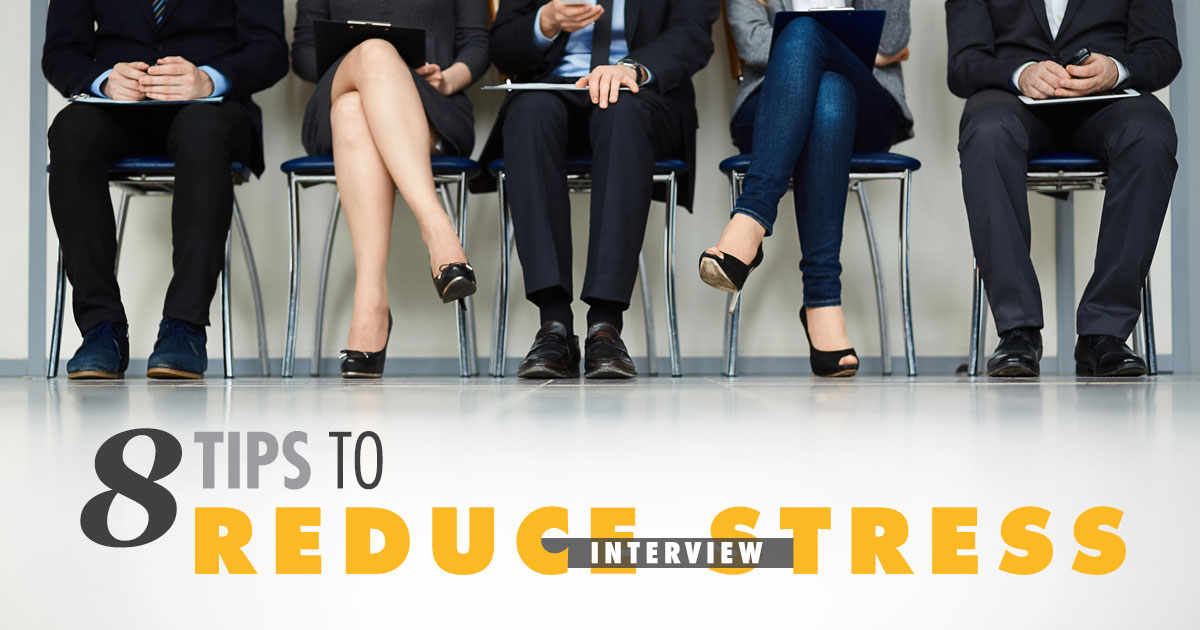 Whether you're searching for a job, helping a friend who's searching, or coaching a young adult applying for his or her first internship or position, these quick tips can help reduce stress during interviews.
It's natural to feel nervous on The Big Day. That's why taking care of a few things in advance can create a sense of calm.
1. DO YOUR HOMEWORK.
Research the company. Take notes on key players, new initiatives, and other talking points for the interview.
2. ANTICIPATE INTERVIEW QUESTIONS.
Practice your answers with a friend. "Tell us a bit about yourself" and "Why would you like to work here?" are among several stock questions that almost always emerge. Identify what about yourself you'd like to highlight when you respond to those standard questions.
3. PLAN YOUR INTERVIEW OUTFIT.
Do a test run the day before, to make sure nothing can take you by surprise on interview day. Remember: Dressing up and dressing professionally are different. Choose an outfit that aligns with how employees at the prospective company dress. When in doubt, err on the side of standard business attire.
4. KNOW WHERE YOU'RE GOING.
Make a trial run a day or two in advance, even if you're pretty sure you know the interview location. You're likely to be more aware of any construction or traffic issues, and if you have a technology failure while heading to your appointment, you won't be stymied by the lack of GPS navigation.
5. MAKE TIME.
Allocate enough time for travel. Spending 15 minutes hanging out at the coffee shop next door is far better than rushing to be on time.
Allocate enough time for the interview. While some may last only 30 minutes, others may involve a tour of the facility, meeting team members, or other activities that could take significantly longer. You don't want to be delayed in getting to any other appointments.
6. KNOW WHOM YOU'RE MEETING.
When you introduce yourself to the receptionist, know the name of the person you're there to meet with.
7. BE COURTEOUS.
Courtesy and friendliness start with the receptionist, or the first person you see when you arrive for your interview. People talk, and the receptionist's impression of you could have an effect on your job prospects.
8. LIMIT DISTRACTIONS.
Turn off your phone, completely. If your ringer is off and your phone is set to vibrate, you will still hear it. So will others. And that's all you'll be thinking about, if vibrate happens.