2019 is the Year of Relationships. Consider this an official declaration. I am challenging all of you reading this to get involved in local organizations and associations and volunteer.
Younger professionals, listen up: The network and connections you build now will carry you well into your career. Let's invest back in human interaction and reap the benefits. Hiding behind your laptop will not result in career or personal growth opportunities. I honestly cannot stress this enough; companies need and often require their employees to participate in community engagement.
We live in a community that demands professionals to sit on boards, volunteer on committees and attend networking events. Get out there and meet real-life human beings!
How?
Attend events. If you want to grow your network, you need to actually attend organization and association events. Do you like to eat? Great! Attend one of 50 luncheons that happen in one week—or attend an evening networking event and enjoy some wine (red, with ice) while chatting with other professionals.


Sit on a board. Getting involved in an association or peer group gives you the unique opportunity to assist with programming or event planning, which—you guessed it—gives you and your company visibility. Get to know the president, event chair and other board members. When chatting with them, let them know you would love to get involved on a committee or the board. Or just contact me and I will volunteer you for countless things.


Reach out to your local Chamber. If you are a member of your local Chamber, reach out to their events staff and let them know you are interested in getting involved or speaking on a certain topic.


Pull together your own peer group. A few years ago, I started a group along with two other women that discussed leadership. We were responsible for the topic each month, but we invited a variety of different people to participate. Why not do the same? If you love finance, create a group that talks about numbers. Position yourself as a leader and the rest will follow.
The more organizations, associations and community happenings you are involved in, the larger your network will become—and opportunities will then present themselves.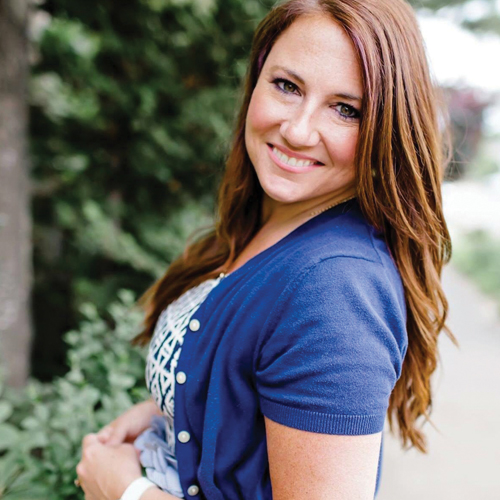 Kim Bode is a business owner, dog lover, wine drinker, coffee addict and blogger. Her 8THIRTYFOUR Integrated Communications in Grand Rapids is an award-winning communication strategy, event planning, social media, media relationship and design firm that is redefining how agencies do business. Contact her at [email protected].
Main photo courtesy of Lisa Young.