Cannonsburg, Michigan. Have you heard of it? It's OK if you haven't. It's a small community northeast of Grand Rapids. Some may say, "If you blink, you'll miss it." It really is that small. Sure, you can drive through it quickly, but what you see out your window will probably pique your interest. Spend more than a year in Cannonbsburg, and I promise you'll never forget it.
My husband and I both grew up near Detroit. Once married, we lived in Chicago and eventually realized we wanted to live closer to home—but not too close. We were drawn to Cannonsburg's recreational opportunities and slower pace of life. We spent a number of weekends there staying with friends and exploring the area.
I'll never forget the drive that sold me. It was a warm, sunny spring day and we were on Sunfish Lake Road. The hilly, winding road surrounded by modest homes with large lots and big trees called to me. "This is it," I told my husband. "This is where I want to be."
We've now lived near Cannonsburg for nearly 15 years.
So what makes Cannonsburg so special? I guess it sort of feels like a favorite, personal recipe. One you love sharing but don't really want anyone messing it up. Cannonsburg is a historical area where new development has been carried out in a way that preserves the area's scenic beauty and charm. It's a small town, yet every year thousands of outsiders venture here for its recreation and special events. But most of all, what makes Cannonsburg special is the people.
Cannonsburg is home to an eclectic mix of farmers, business people, young families, multigenerational families, bikers on Harleys and bikers on Cannondales. Occasionally, you'll even see people riding their horses into town. I see a bit of myself in each of these people; that's why I know Cannonsburg is where I belong.

The Village
The actual village of Cannonsburg is located on the banks of the Bear Creek. In the village, you'll find a restaurant, a liquor store and a gas station. Yup. That's it. So, what's so great about that?
Let's start with the Honey Creek Inn, or as the locals call it, "The Creek." What started in the '80s as a redneck biker bar is now a bustling restaurant. It reminds me of an unexpected gem you'd stumble upon in Northern Michigan. Carefully planned weekly specials rarely disappoint.
Next door is the Bottle Shop (aka the Liquor Store), where you can pick up everything from a case of Bud Light to a fine Cabernet. Recently remodeled, it now has beautiful custom wooden racks and an amazing microbrew selection.
The Grist Mill is across the street, and while it may look like just another gas station, it actually features some of the best smoked meats around—and a giant moose named Ralph. (Don't worry. Ralph isn't destined for the attached smokehouse. He's the town mascot!) Grist Mill breakfasts are home-cooked and should always be ordered with a side of Holiday Bacon.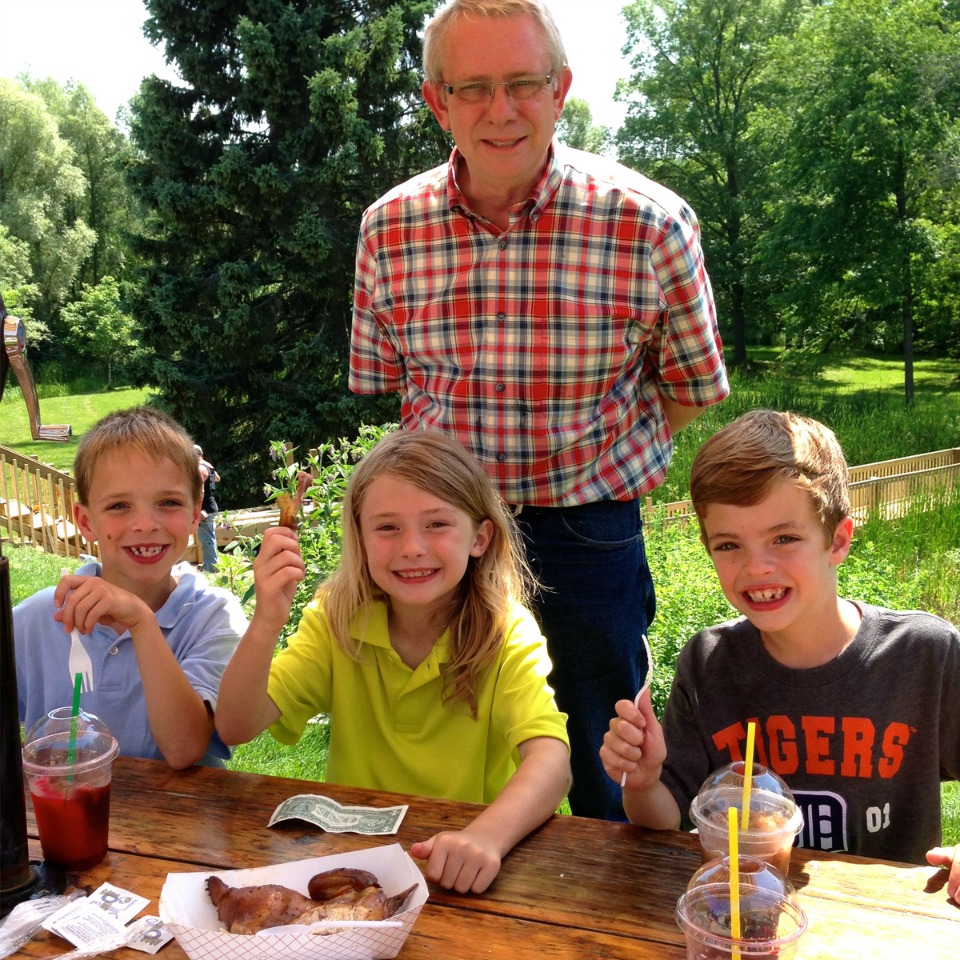 The Don
Don Kurylowicz, that is. You simply cannot talk about the village of Cannonsburg without mentioning Don. For 33 years, he has worked to rebuild, restore and enhance his three village businesses. Affectionately referred to as, "The Mayor of Cannonsburg," everything Don does is based on his oft-quirky vision.
Driven by his desire to make things better for the community, Don's decisions aren't merely based on the potential for profitability. His heart is as big as his imagination. Every year he donates food to the local school's fundraising efforts, displays student artwork in his store and even sets aside a garden plot for local youngsters. The greens these kids grow are used in salads served at The Creek.
At Christmas time, Don organizes a community celebration which includes an annual tree lighting ceremony, Father Christmas and carolers. People spread their Christmas cookies out on the Honey Creek Inn's bar and sip hot cocoa. It's the closest you'll ever get to being in a Hallmark Channel Christmas movie.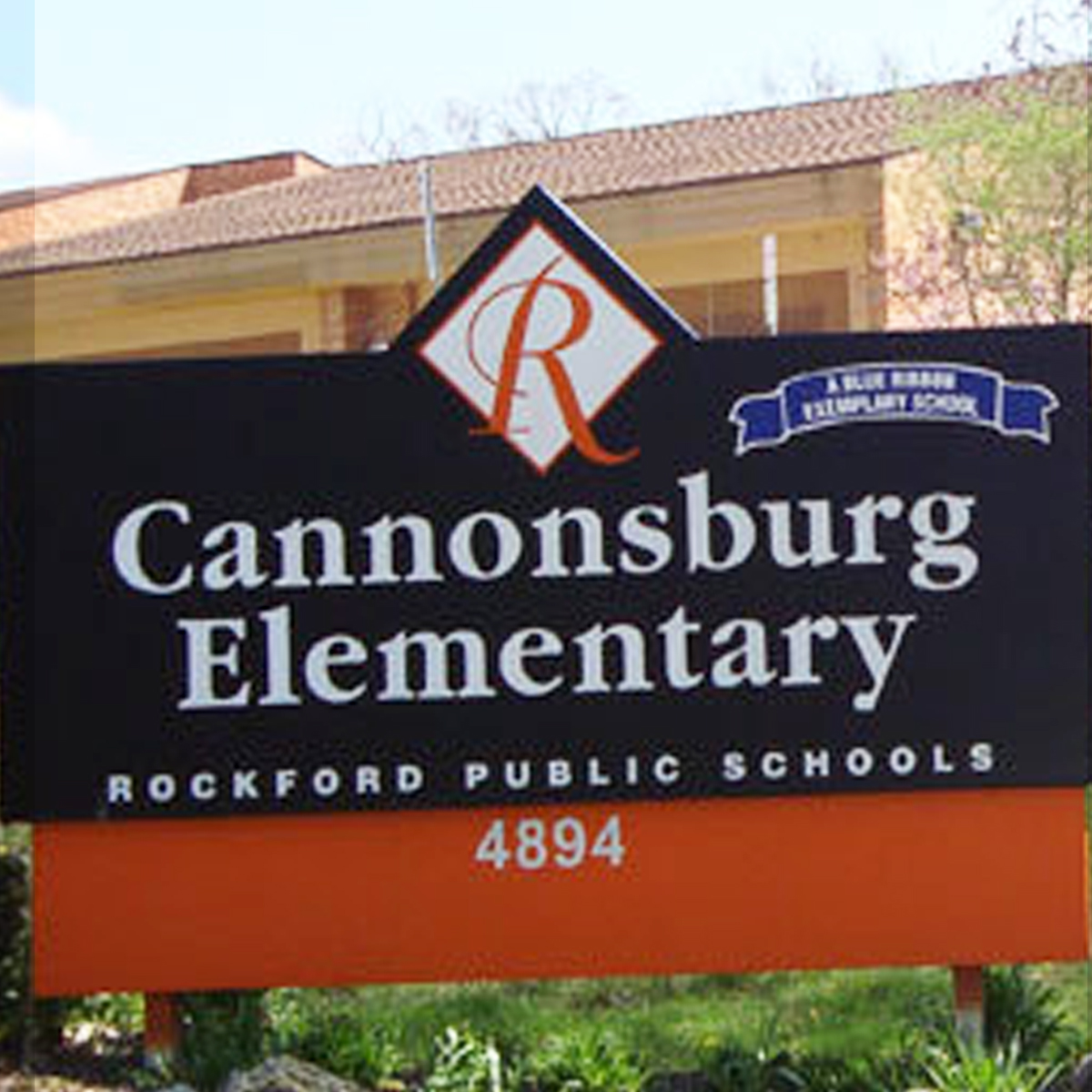 The School
Cannonsburg Elementary has been dubbed "Rockford's Best Kept Secret." That's partially due to its location. Despite being quietly tucked behind a hill, the school is still right in town. I laugh thinking back to the time my next door neighbor, who has grown children, asked where it was!
Adding to its uniqueness is the fact that it's a very small school in an otherwise huge school district. It only has one or two classes per grade. As a parent, you simply cannot walk into the school without seeing, and probably hugging, a kid you know. The school recently earned the status of Reward School by the Michigan Department of Education, the only school in Rockford to receive this recognition.
Above all, the staff makes this place so special. Teachers like Ryan Bueschel, who volunteers hundreds of hours of his time after school teaching guitar for free to any fourth- or fifth-grade student who wants to learn. And Carrie TenBrink, who has her students make Valentines for the quiet, elderly man who rides his bike year-round up and down Cannonsburg Road.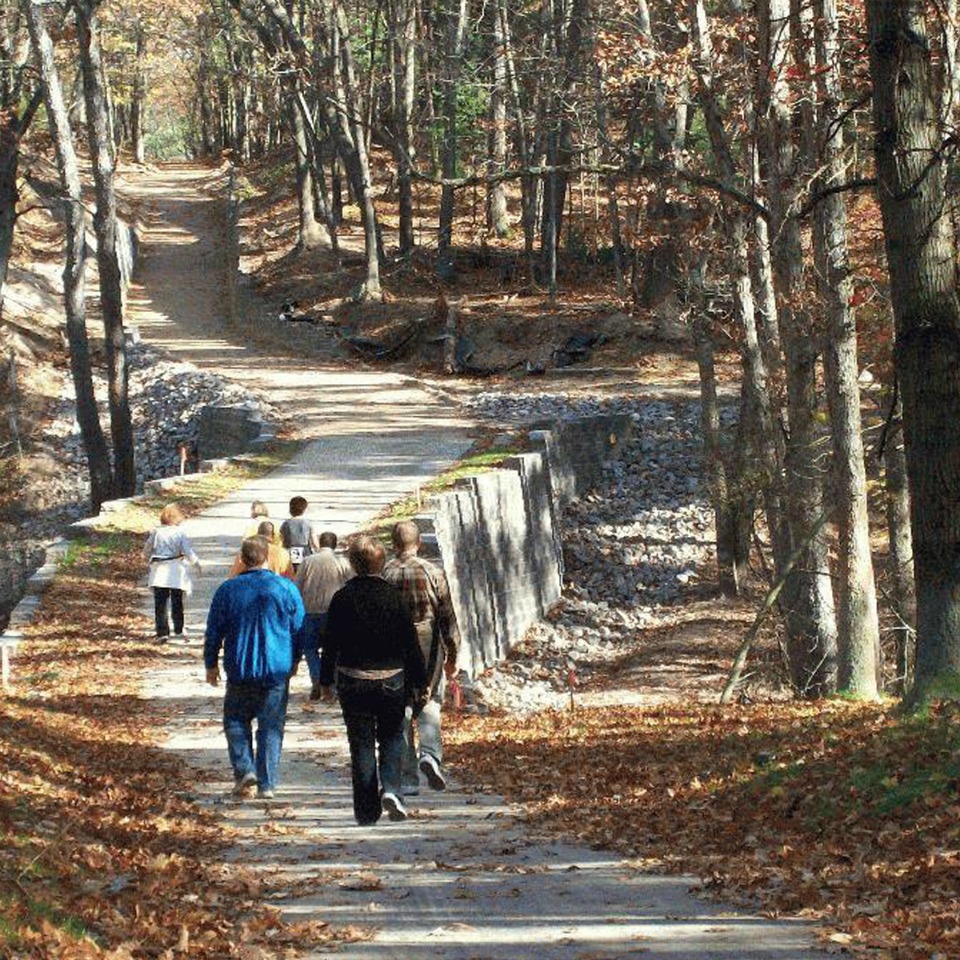 The Recreation
How they packed so many recreational parks, trails and facilities in such a small area amazes me. Townsend Park, Cannon Trail and Cannonsburg State Game Area are all close to the village. And, thanks to careful planning by the Township, things in Cannonsburg just keep getting better. Townsend Park, located among wooded hills along the Bear Creek valley, is the perfect place to hike, catch crawfish or host special events like a family reunion or wedding. The Cannon Township Trail also links to the park from the north, featuring a boardwalk over natural wetlands.
I'm blessed to live within walking distance of the trails, where my family spends hours running, biking and walking our dog.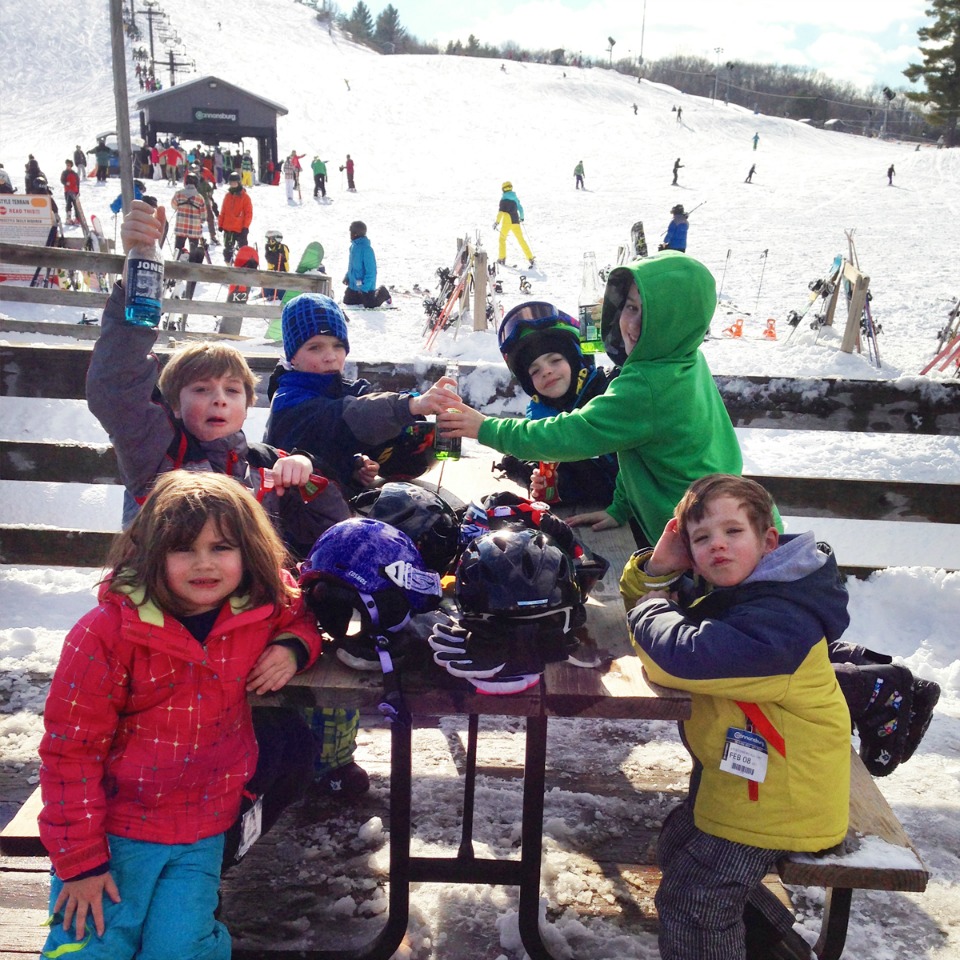 The Cannonsburg Ski Area
Anyone who knows me knows "The Burg" is near and dear to my heart. So much so that this past season, I decided to teach ski lessons there. With three athletic sons who love to snowboard, this place has been a godsend to our family during the long winter months.
And it's not just a local hangout.
Boarders and freestyle skiers come from across the state enjoy the terrain parks, which feature more than 80 jibs and jumps. It's also a fantastic place for young families and first-time skiers.
Cannonsburg Ski Area is affordable and just the right size. When you're ready for a warmup, just step inside to find the Cedar Lounge to enjoy a full menu and wide range of beers and libations. On the weekends, there is live acoustic music for your entertainment. The Cedar Lounge recently announced that it will soon be open year-round, so be sure to pay them a visit. (Try the Harvest Salad–so yummy!)
The Ski Area isn't just for skiers and boarders. The owners have made huge strides to make it a year-round destination. There are now mountain and fat tire biking trails and competitions, and a zipline course, and the site also serves as the venue for Grand Rapids Symphony's Picnic Pops. Michigan's unpredictable weather can make operating a ski hill challenging, so please show your support and visit often!
A few months ago, my husband interviewed for a job that could have meant leaving Cannonsburg. It was around Christmastime and we'd just received some fresh baked goods, delivered from two different friends. "When I pulled in and saw what was on the front porch," he said, "I thought to myself, 'we can't leave this area.'"
"Good," I said in my head. "Because I wasn't planning on going anywhere."
---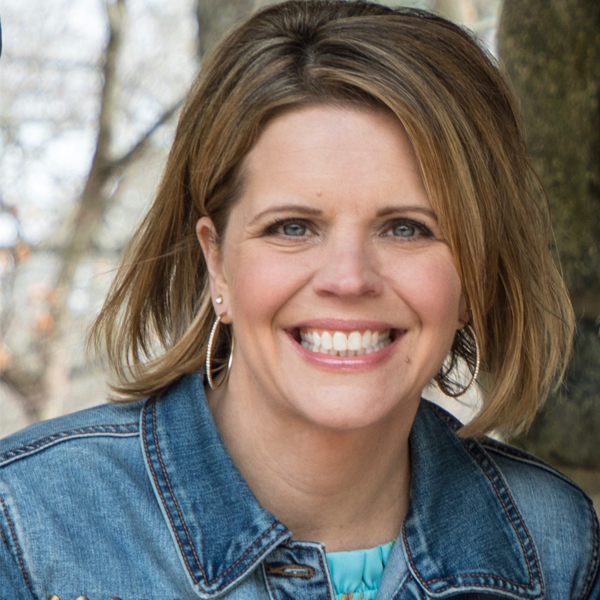 Written by Jill Carroll, marketing manager at Serendipity Media, publisher of West Michigan Woman magazine. Jill resides near Cannonsburg with her three boys, Reed, Owen and Luke, and husband George.